Mango Madness – Week 3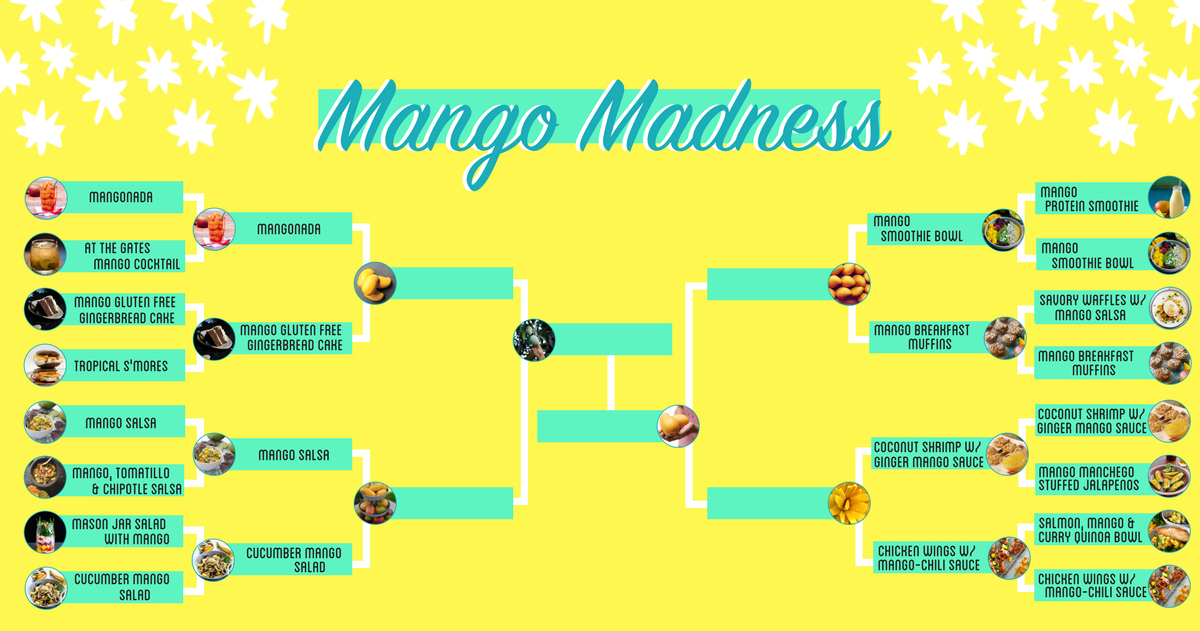 We're down to our edible eight recipes, and this week will really show where our mango alliances lie. After a tough loss by Tropical S'mores, we saw that anything can happen during Mango Madness!
First up this week begs the question, "Would you rather drink or eat your calories?" If the answer can't be both, then choose between the refreshing Mangonada or tantalizing Mango Gluten Free Gingerbread Cake, and let us know how you prefer to budget your treats.
Our second match-up puts all our favorite breakfast foods up against each other. Do you prefer to start your day with a Mango Smoothie Bowl or the hardier Mango Breakfast Muffins? Regardless, you know it's going to be a good day when it starts with a mango!
Next up, choose between the healthy Cucumber Mango Salad or tangy Mango Salsa to determine which lighter fare is the top mango.
And our final week three match-up might be the toughest – would you rather go all in on a delicious appetizer, or are you saving room for your meal? Make your choice between the Coconut Shrimp with Ginger Mango Sauce and the Chicken Wings with Mango-Chili Sauce to decide!
Vote for your favorites on Facebook all week, and come back to the blog next Friday for the latest standings!