WHY YOU SHOULD INCLUDE THE NMB TEXT LOGO ON YOUR MANGO BOXES?
Educate consumers, inspire purchases and help drive consumption.
At the National Mango Board, we are committed to provide you tools and resources that will help your mango business succeed in the industry. One those tools is the NMB's text logo that can be added to your mango boxes. In the past, there has been confusion between the NMB's website logo and the NMB's text logo usage policy. Below you will find a description of both and their usage: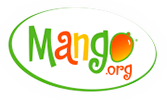 NMB website logo: this logo may be used on your website as a link to the mango.org website. It may also be used in retail ads but it is prohibited to use on your mango boxes or PLU stickers.

NMB text logo: can be used on your website, all your marketing promotional materials, and can be added on your mango boxes as well as PLU stickers.
On the images and logos section of our website, you will find our text logo in different formats ready to use on your mango boxes at no cost.
Lead the movement: Through research we have discovered that some of the barriers that prevent consumers from buying mangos are that they are not familiar with how to cut, choose or use mangos. By adding the NMB text logo on your mango boxes, you are encouraging consumers and everyone in the mango supply chain to visit the NMB website to learn more about mangos and inspire more purchases.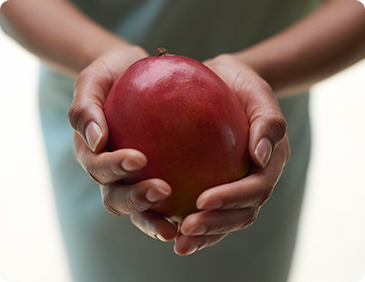 Take action: we are encouraging industry members to add our text logo on your future mango boxes shipments. Join other industry members and sign up to support our mission of continuing to drive fresh mango consumption in the U.S.
If you would like to share a picture of your mango box with the NMB text logo please send it to Carla Sosa, Industry Relations Manager at csosa@mango.org.