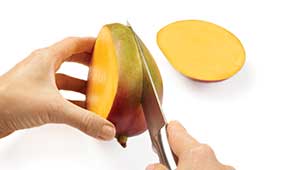 Learn the easiest ways to cut a mango.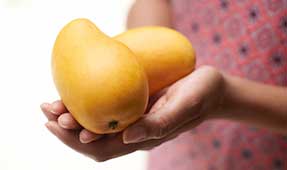 Learn how to judge ripeness, so you can always use the perfect mango in your dish.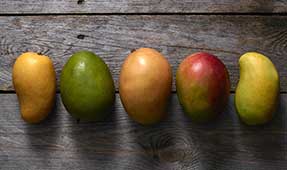 MANGO VARIETIES & AVAILABILITY
Each mango has a unique flavor and texture, so try different varieties at different stages of ripeness and at different times of the year.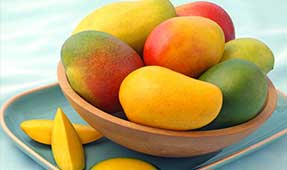 RIPENING AND STORING MANGOS
To get the most from your mango you'll want to know how to ripen and store your mangos once you get them home.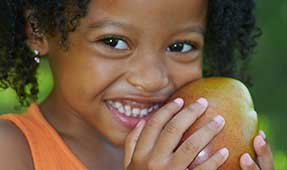 In addition to sumptuous tropical flavor, mangos deliver a host of nutrients and make healthy eating a delightful sensory experience.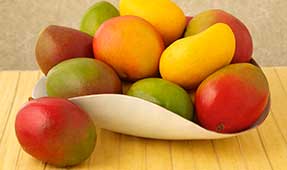 Curious about mangos? In this section, you'll find some fun facts about mangos.