DRIVING DEMAND & BUILDING SUCCESS FOR THE ENTIRE MANGO INDUSTRY
 Since 2005, the National Mango Board has been on a mission to inspire and educate U.S. consumers
about the culture, flavor, versatility, and nutrition of mango.
2022 By the Numbers
2021 By the Numbers
2020 By the Numbers
View the video below for a quick recap of our highlights from 2020.
2020 Annual Report
Please click below to view the 2020 Annual Report in both English and Spanish
INCREASED CONSUMPTION PER CAPITA
Since 2005, National Mango Board promotion programs have contributed in increasing consumption 93 percent in the U.S. to 3.63 pounds per capita in 2020, up from an average of 1.88 pounds at the start of the program.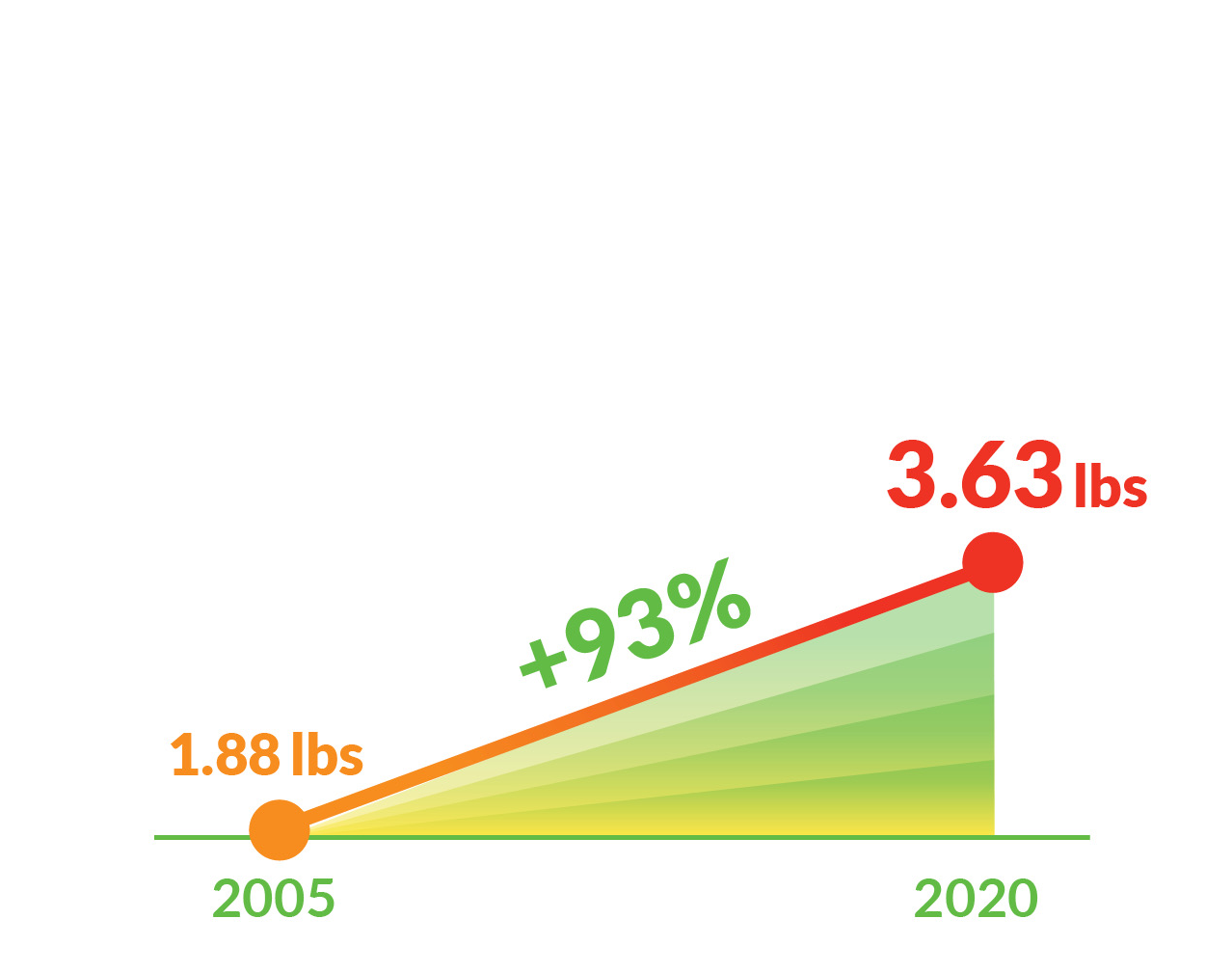 HIGHER IMPORT VALUE
The import value of mango has increased from $262 million in 2005, to $661 million in 2020 [1]. That's an increase of 152%.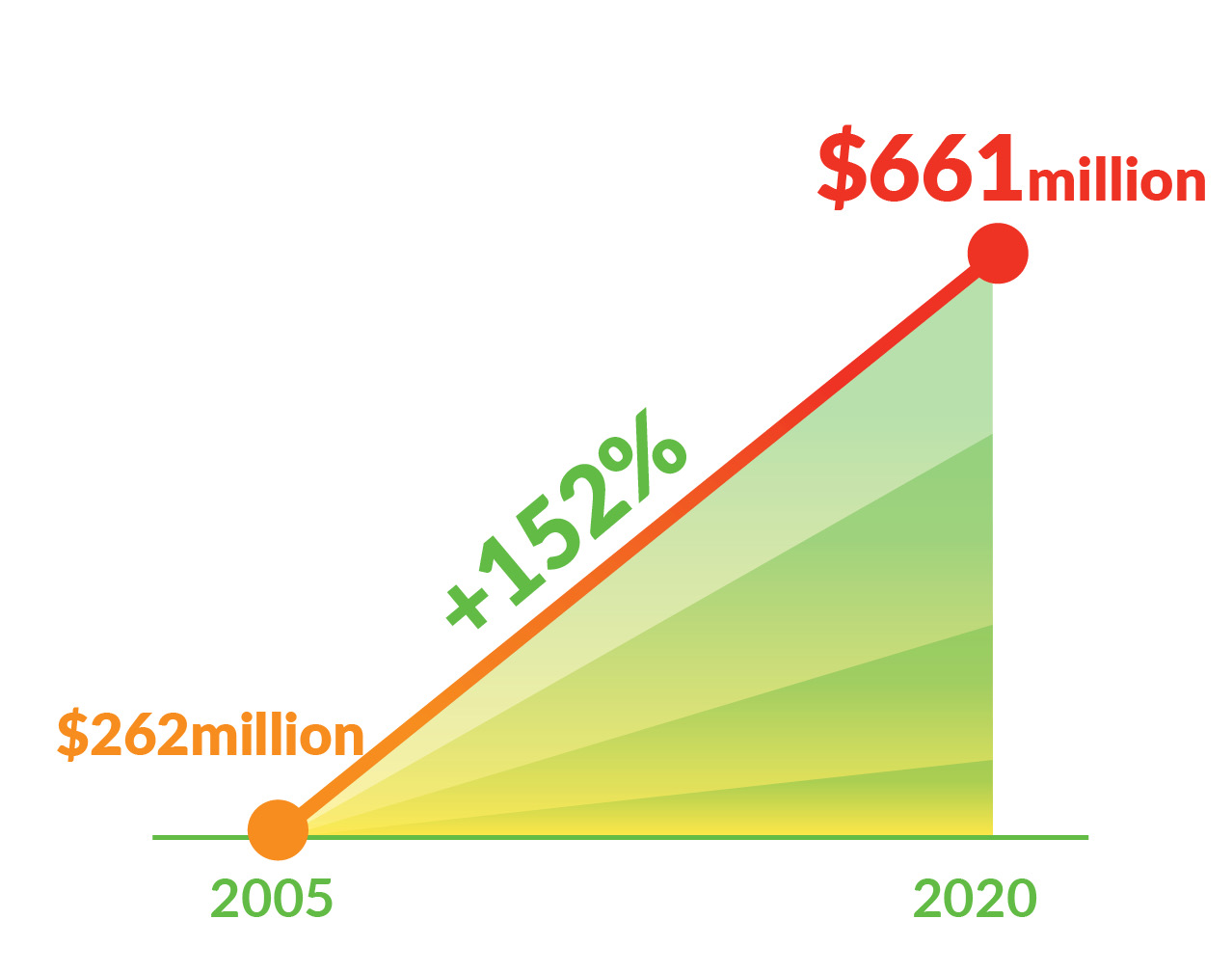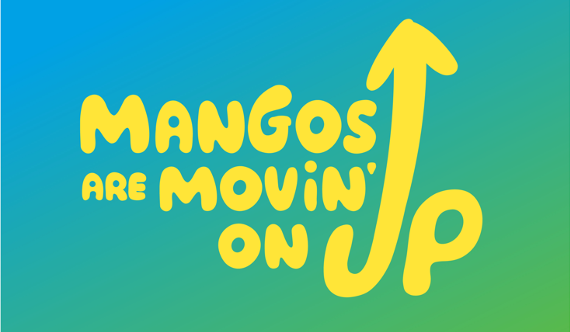 MANGO MOVES UP AT RETAIL
In 2015, the NMB had 65 active retail partners across the U.S. In 2020, we are working hand in hand with 86 active retail partners, an increase of 32%. Mangos were ranked No. 20 in sales dollars and No. 14 in terms of volume in 2014/2015 retail rankings. Today, mangos are at the No. 17 spot based on sales and No. 12 spot based on volume for the first half of 2020.
With increased consumption and importation of mangos, the value generated by National Mango Board programs over the last 6 years has resulted in an additional gain of $508 million for the mango industry.
Watch the video below to learn how the National Mango Board is driving mango success through our work with the entire mango industry.
MANGOS HAVE MOMENTUM
Mangos are making their mark on American culture, evident by the tremendous growth of mangos on restaurant menus and the explosion of new mango products in the marketplace. According to Datassential 2 , mangos saw a menu penetration of 40 percent with strong growth predicted over the next four years.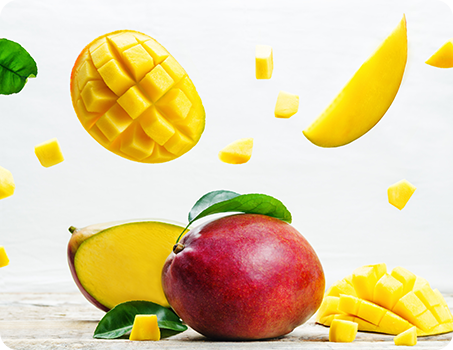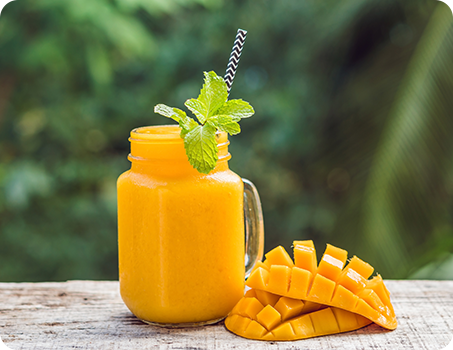 INSPIRING MANGO DEMAND
The National Mango Board is inspiring purchase of mangos online and in-store, all year long! We've established social channels to reach consumers in new ways, educating about the health benefits of mango, and offering inspiration to incorporate mangos into every part of their daily diet. From professional chef collaborations to our group of social media influencers, we're making it easy and delicious for consumers to mango.
MANGO QUALITY & FLAVOR ARE KEY
The NMB has funded research, explored new packaging and procedures, and we are dedicated to education throughout the entire supply chain.
Research covers production and postharvest, food safety, nutrition, retail and foodservice. Click here to access all research.
Learn more about the NMB Packaging Project here.