The Versatility of a Mango


Whether enjoyed in a smoothie, piled high on pancakes or oatmeal, stuffed in a taco, added to a salad or grain bowl, stirred into a salsa, or simply eaten whole with juice dripping down your chin, there are endless ways to soak up this delicious fruit. And, since mangos are available all year, there are countless ways to experiment with the fruit.
Ways to Use Mango
---
---
Mangos have natural tenderizing properties making them a perfect ingredient for marinades.
Mangos are a great addition to your grilling menu. The char from the grill perfectly caramelizes the mango to bring out a sweet and tangy flavor that will fit right in with your traditional summer picnics.
For a unique flavor experience, try mango with salt, lime juice, or chili powder.
Add pickled mango to sandwiches, hamburgers, or enjoy as a snack.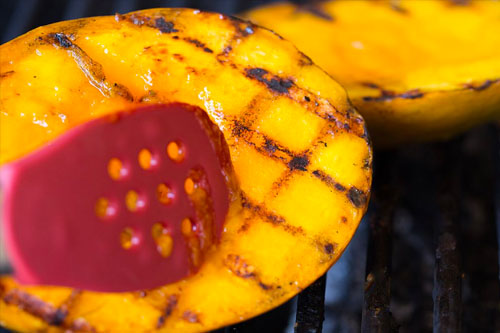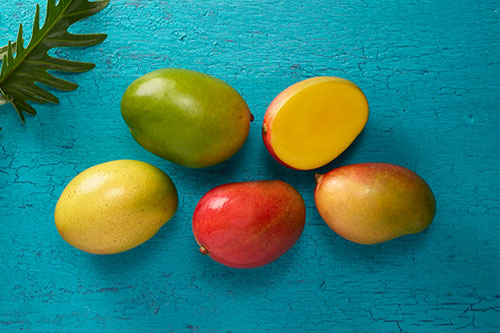 Varieties
---
---
Each mango varietal has its own unique taste profile and texture, so don't be afraid to try different kinds at different stages. 
---
Recipe Inspiration
By experimenting with flavors, mango can easily be incorporated into a variety of recipes from around the world.