Mango Mustard Glazed Ham
PREP TIME

COOK TIME

TOTAL TIME

SERVINGS0
Ingredients
10 pound bone-in, spiral sliced ham
1 cup ripe mango, cubed
1/3 cup apple cider vinegar
1/3 cup honey
1 tbsp Dijon mustard
1 garlic clove
1/4 tsp ground black pepper
PREP TIME

COOK TIME

TOTAL TIME

SERVINGS0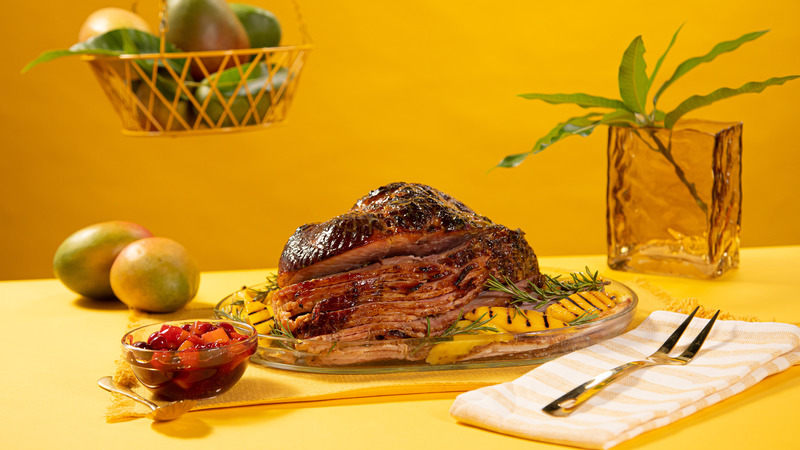 Instructions
Allow ham to sit at room temperature for so 30minutes prior to cooking.

Preheat oven to 325°F. Place ham cut-side down in a roasting pan and bake for 1 hour and 10 minutes.

While the ham is cooking, make the glaze by combining mango, vinegar, honey, mustard, garlic and pepper in a blender. Puree until smooth.

Brush the glaze over the entire ham, return to the oven, and continue to cook for another 20 minutes, until the glaze is set and the internal temperature of the ham reaches 140°F. Serve.