Mango Goat Cheese Crostini
PREP TIME

COOK TIME

TOTAL TIME

SERVINGS12
Mango Goat Cheese Crostini
Ingredients
12 oz blueberry encrusted goat cheese, purchased at your grocer
1 large, ripe fresh mango
1 bunch of fresh basil
1 package of crostinis
balsamic glaze, to taste
PREP TIME

COOK TIME

TOTAL TIME

SERVINGS12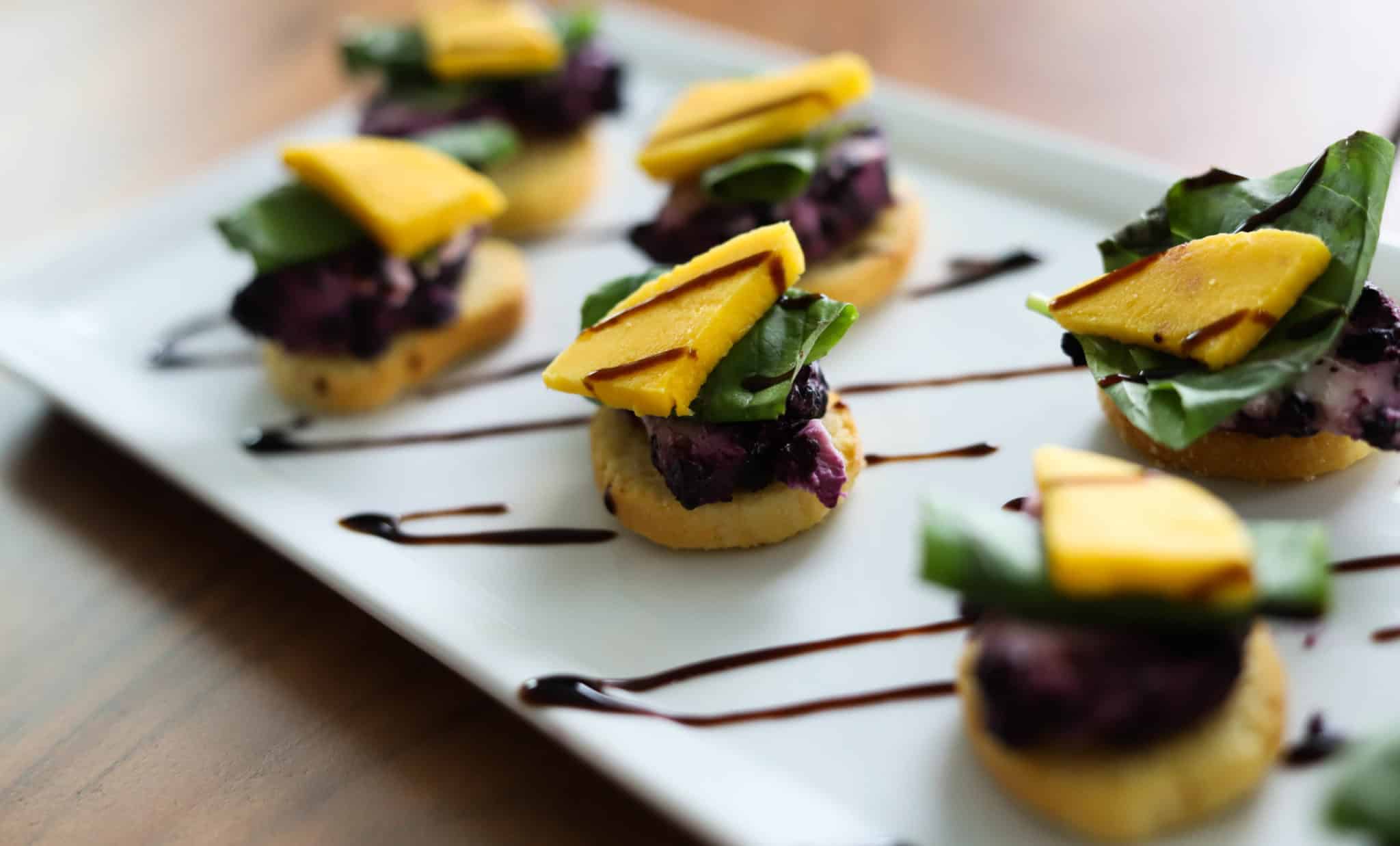 Instructions
Cut goat cheese into slices, about a 1/4" thick.

Cut fresh mango into wedges, and then slice intoquarters.

Starting with your crostini, layer on sliced goat cheese and mango. Chill for 20 minutes.

Before serving, add one fresh basil leaf, and drizzle balsamic glaze over crostinis, to taste.

Add your crostinis to a grazing board or serve on their own. Enjoy!