Pickled Mango
PREP TIME

COOK TIME

TOTAL TIME

SERVINGS0
Ingredients
16 fl oz Water
16 fl oz Apple Cider Vinegar
2 tbsp Salt
3 tbsp Sugar
3 tsp Cumin
1 tsp Chili Powder
2 each Mango, diced 1/2"
1 each Onion, sliced
PREP TIME

COOK TIME

TOTAL TIME

SERVINGS0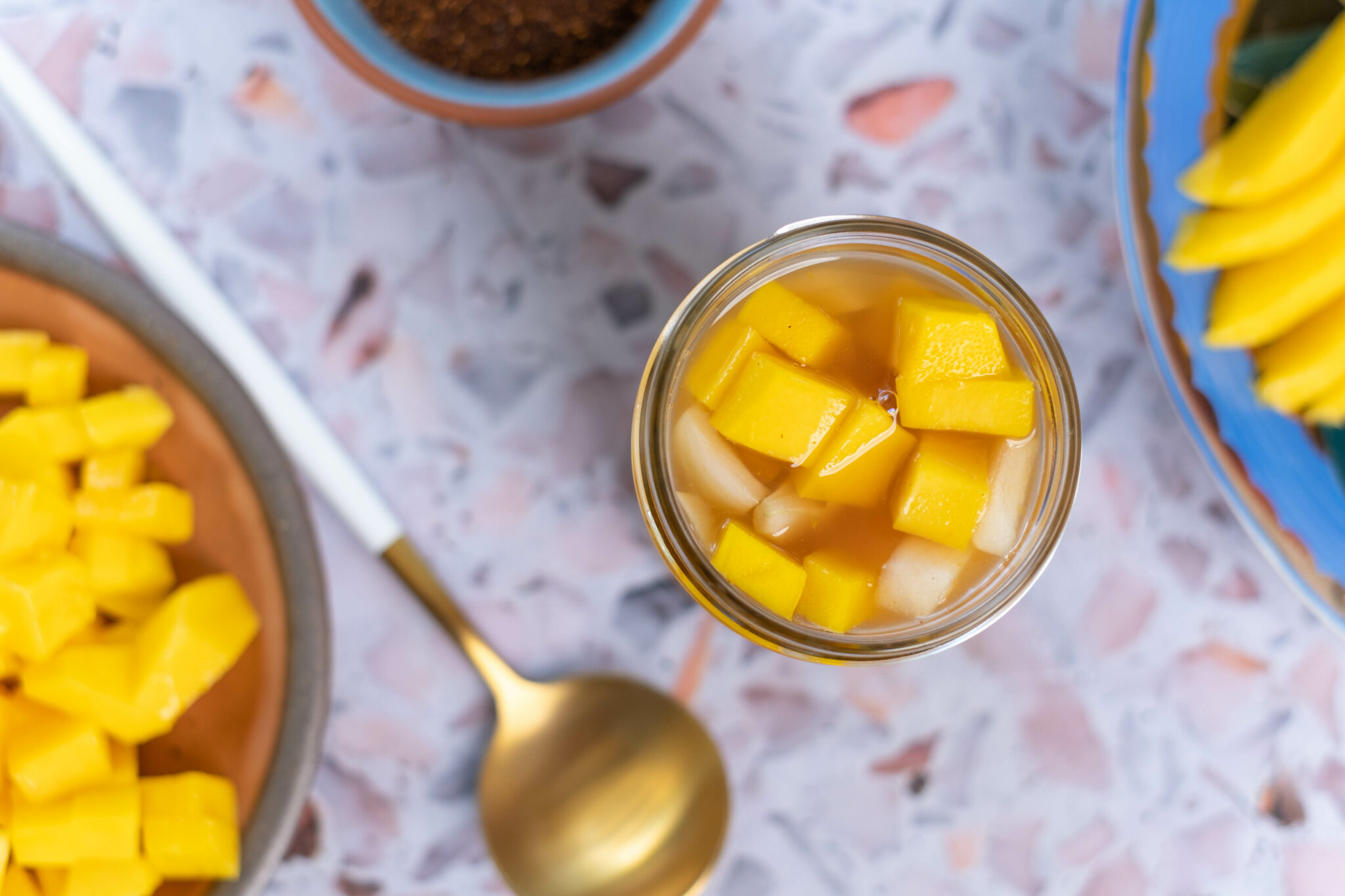 Instructions
In a sauce pan place water, vinegar, salt, and sugar in the pan and stir to dissolve the salt and sugar. Add in the cumin and chili powder and bring mixture to a lite simmer. Do not boil.

On a cutting board dice the mango and onions and place them into the jars

Once the mixture is hot pour over the mango and onion mixture and let rest at room temperature. Once the mixture is set, cover with lid.

Pickled mango will be ready within 2 hours and up to 2 weeks.