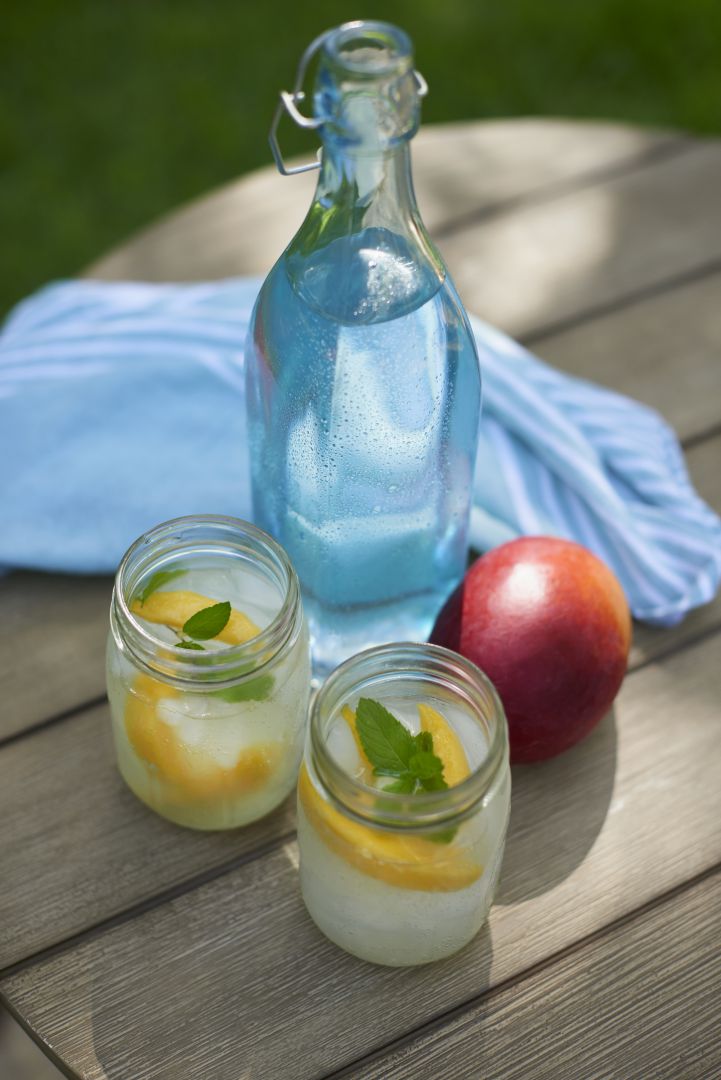 The ABC of the Final Traceability Rule (English/Spanish)
In this webinar the basic content of the Final Traceability Standard was reviewed. In addition, the implications that the Standard has for the mango industry was explained with practical examples.
Date: February 14, 2023
Panelist: Dr. Sergio Nieto-Montenegro
Dry Matter Accumulation During the Growing, Developing and Ripening of Mango (English/Spanish)
Relationship between heat units and ripening; and the efficacy of the F-751 tool to detect the dry matter content non-destructively for all 4 main varieties.
Date: December 15, 2022
Panelist: Dr. Jorge Osuna (INIFAP)
The Development and Growth of the U.S. Market for Value Added Mango (English/Spanish)
Value added mango has seen significant growth in the United States in recent years, especially in the areas of fresh-cut, frozen, dried mango, puree, and juice. Mango industry experts in each of these categories will give an overview of how their sector has evolved in recent times and what they expect for the future.
Date: October 21, 2022
Panelists:
Overview - Manuel Michel of NMB;
Fresh-Cut Mango - Uzor Nwoko of Mibo Fresh Foods;
Frozen Mango - Eddy Martinez of DFT Mangos;
Dried Mango - Alejandro Arcos of Palenque Foods;
Mango Puree/Juic - Tomas Paulin of Colima Processors.
Improving the quality of mangos for export (Spanish)
Two presentations will be given with visual support. One will address the issue of irrigation along with its challenges and benefits; and the other will highlight the presentation and management of some pests and diseases that affect mango. See below some details about the presentations
Anthracnose on mango
Downward death of branches and peduncle rot
Thrips management
Irrigation in mango
Date: February 16, 2021
Panelists: Dr. Rafael Gomez Jaimes (INIFAP) and Dr. Adolfo Levin (SUPPLANT)
National Mango Board Extension Tools for SMETA Implementation (Spanish)
Review of tools developed by the NMB for the mango industry in support of its efforts on the issue of social responsibility. The instruments support producers and packers to implement the principles on which the SMETA audit is based in their facilities, from theory to practice. the necessary formats are included to comply with the parameters in an editable format. The presentation will briefly explain the content of the tools and their practical use in the facilities
Date: September 9, 2021
Panelists: Dr. Sergio Nieto-Montenegro (CTS), Lic. Rocio Ortega (CTS) and Lic. Angelica Chavez (CTS)
Course-workshop on harvesting and post-harvest of mango for export (Spanish)
The course includes a brief overview of the importance of the crop, some biological and environmental considerations that impact postharvest life and emphasizes the importance of the optimal harvest time, as well as techniques to determine it. In addition, a protocol of the best postharvest practices, the factors causing losses and some techniques to extend shelf life is described. Also, the results of research carried out during the last 15 years with support from the National Mango Board and other sources of funding are very succinctly described.
Date: March 18, 2021
Panelist: Dr. Jorge Osuna (INIFAP)
View Webinar (Spanish)
AGEXPORT Mango 2021 (Spanish)
Topics
Mango flowering, irrigation and nutrition management for good quality fruit production
NMB Marketing Program Update
NMB Tools Available for the Mango Industry
Presentation of the NMB Mango Volume and Inventory System (MaVIS)
Date: December 8, 2021
Panelists: Dr. Italo Lucena Herbert Cavalcante, Dr. Manuel Michel, Dr. Leonardo Ortega, Rolff Vladimir Mitton, MSc.
View Webinar (Spanish)
Evolving Your Mango Strategy – What you Need to Know (English)
Join the National Mango Board to learn strategies and tactics
to grow your business with mango. What you'll learn:
Current foodservice landscape, research, and food trends
Culinary innovation – Chef live demo!
Supply chain plans to implement in your business today
Date: June 30, 2020
Panelists: Angela Serna, Mike Kostyo (Datassential), Jason Hernandez (Blade & Tine Culinary Consulting) and Tim Beerup (Beerup, Inc.)
National mango Board packaging study: The 5-Down box (Spanish and Brazilian Portuguese)
This webinar will provide information and clarification on the benefits of the 5-down box:
Ease of use and efficacy
Improve palette sustainability
Improved ventilation
Cost reduction
Date: July 23, 2020
Panelist: Dr. Manuel Michel
Breaking Point or Pivot Point? How a Microscopic Menace Ignited Monumental Marketing Changes (English and Spanish) Association Nationale Des Exportateurs De Mangues
2020 has been far from normal, and marketing strategies have had to shift to reflect an unforeseen disruption to our normal lives. Learn how an unexpected year has changed the retail landscape as we know it, and how marketing needed to pivot to meet demands- and keep brands afloat.
Date: August 18, 2020
Panelists: Manuel Michel (NMB), Tricia Bramley (NMB) and Adrian Tennant (Bigeye)
Strategies to Prevent Mango Irregular Flowering and its commercialization in the US in Times of Crisis (COVID-19) (Spanish)
In this virtual seminar the partial results of the Irregular flowering project in mango that Dr. Maria Hilda Perez Barraza from INIFAP-Mexico has been developing will be presented. Likewise, information will be provided on the marketing techniques that the National Mango Board's marketing program has implemented to efficiently respond to the challenge posed by COVID-19
Date: December 9, 2020
Panelists: Dr. Manuel Michel (NMB) and Dr. Maria Hilda Perez Barraza (INIFAP)
NMB Mango marketing – Best Practices to fuel business results
The NMB marketing strategies to increase mango consumption in the United States. To succeed, mango was treated as being more than some fruit. It was treated as a brand.
Date: May 30, 2019
Panelist: Valda Coryat
Food safety training tools (Spanish)
Safety training tools from the National Mango Board to meet the training requirements of the Food Safety Modernization Act – FSMA
Date: September 5, 2019
Panelist: Dr. Sergio Nieto-Montenegro
The ABC of Social Responsibility (Spanish)
In this webinar you will learn what social responsibility is, and why this is important to the mango industry. Additionally, basic information about the SMETA audit methodology will be shared along with some examples and steps to implement it.
Date: December 3, 2019
Panelist: Dr. Sergio Nieto-Montenegro