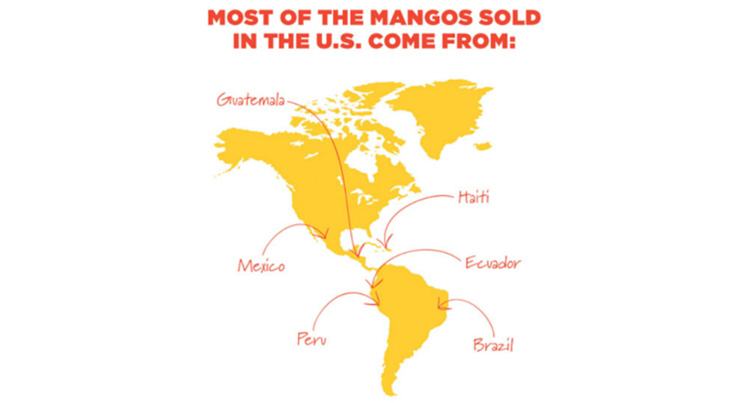 The Mango Crop Report is updated every 7 to 14 days with information from the countries that are currently shipping mangos, will begin shipping soon or have recently ended shipment to the U.S.
INFORMATION IN THE MANGO CROP REPORT INCLUDES:
Title
Shipping projections
Title
Volume arrived in the U.S.
Title
A comparison to the volume shipped to and arrived in the - U.S. in the previous year
Title
Information about varieties shipping from each country
Title
Recent pricing information by port, variety and size, as well as a FOB price comparison to the previous year
Title
When applicable, shipping status of mangos sent by ship
The Crop Report is updated weekly.
Sign up to receive the Crop Report email Alert!