Better Out Than In: Mangos & Gut Health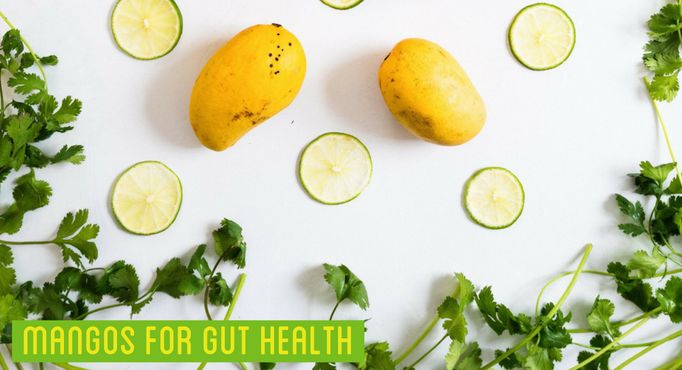 Everybody's gotta go. And we all know that if we don't eat the right things, it makes the going process tougher. Look, let's cut the crap – we're talking about gut health. Gut health is SO TRENDY right now even if it ultimately sounds pretty gross. But there's been a lot of attention lately on how to achieve digestive health.
When it comes to your gut, you might want to grab a mango. The scientists at Texas A & M University found that mango, which contains a combination of polyphenols and fiber, was more effective than an equivalent amount of fiber powder in relieving constipation – a chronic digestive condition that affects an estimated 20 percent of Americans. You can read more about their findings here, but keep in mind, the research is always evolving.
Now that we've gotten the science out of the way, let's talk about how you can combine the constipation-relieving powers of the mango with other gut-friendly foods.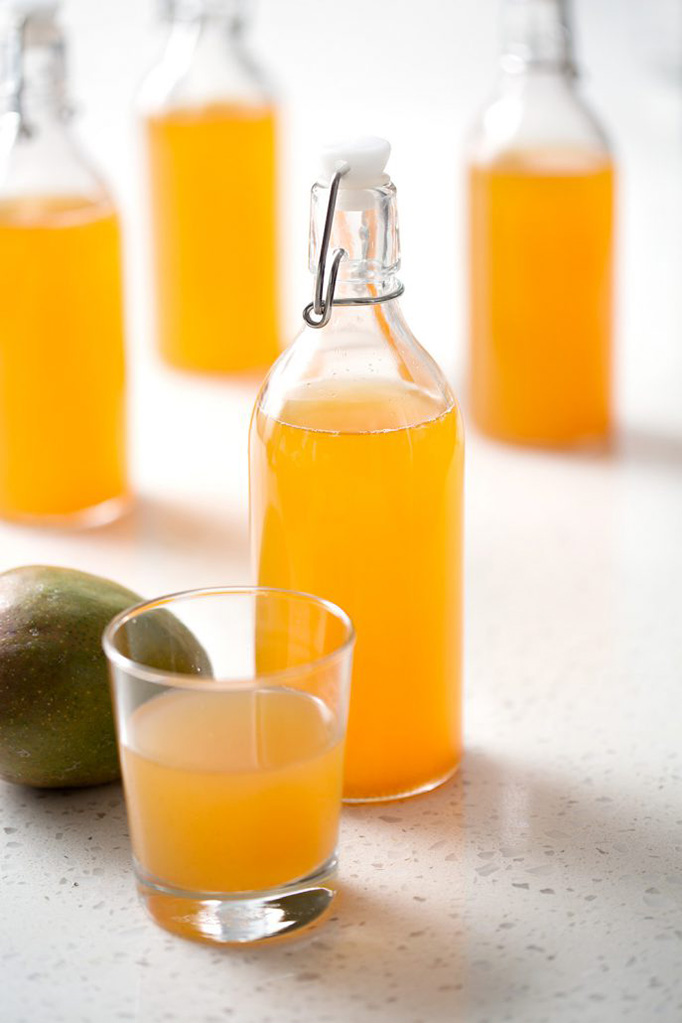 You could just go buy a bottle of this fermented tea, but there's something about brewing it up yourself. Kombucha is all the rage right now, and it's not too terribly hard to make. Let's be honest, homemade always tastes better, too. Try this mango-flavored kombucha from Bon Aippetit, which uses fresh or frozen mango to sweeten up the sour tea. It will definitely be worth the wait.
If you're not into messing with kombucha, maybe mango pickles are more your style. You'll need to collect a handful of ingredients to make these puppies, including green mangos. This just means that you should look for unripe mangos that are on the hard side while you're at the grocery store. That way your mangos will have that classic pickle crunch when they're finished fermenting.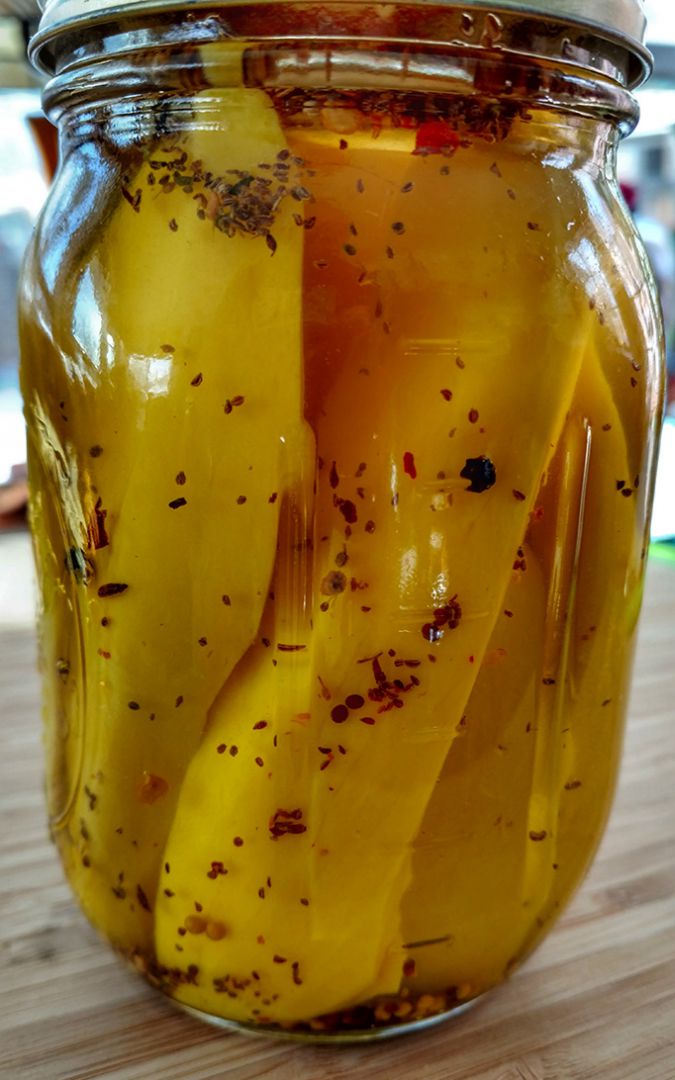 If you don't want to wait for the DIY fermentation, then you can simply mix mango with yogurt, kefir or other dairy foods with live and active cultures. You could get fancy, and buy mango-flavored yogurt. Or if you're a mango purest, get yourself some plain or vanilla yogurt, and add fresh mango. It's that easy.
Improving your gut health is actually pretty simple, and you won't need to sacrifice much to get there. Adding fermented foods and a couple mangos to your everyday diet will certainly make a difference.