USING THE CUTTING TECHNIQUE SHOWN BELOW, RESEARCH CONFIRMED A HIGH FRUIT YIELD FOR FRESH MANGO.
THE YIELD ANALYSIS WAS BASED ON 50 MANGOS OF EACH VARIETY/SIZE CUT AT OPTIMAL RIPENESS.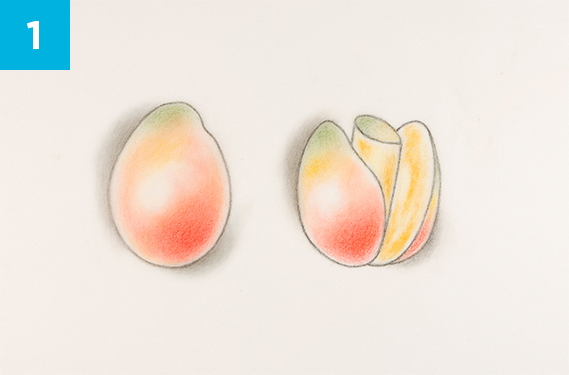 TO MAXIMIZE THE YIELD, IT'S HELPFUL TO UNDERSTAND WHERE THE SEED IS LOCATED SO YOU CAN CUT AROUND IT.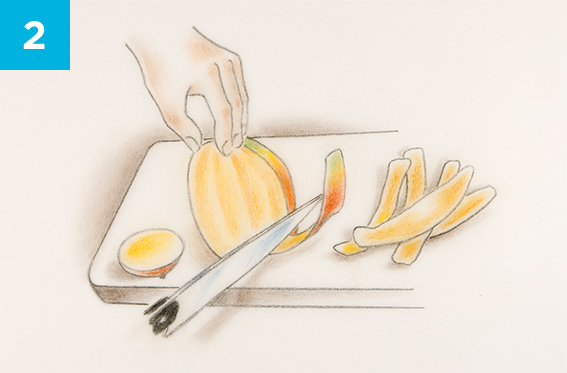 CUT A THIN SLICE OFF THE STEM END, AND USE THE FLAT SURFACE TO STEADY THE MANGO. USE A KNIFE OR PEELER TO REMOVE THE SKIN.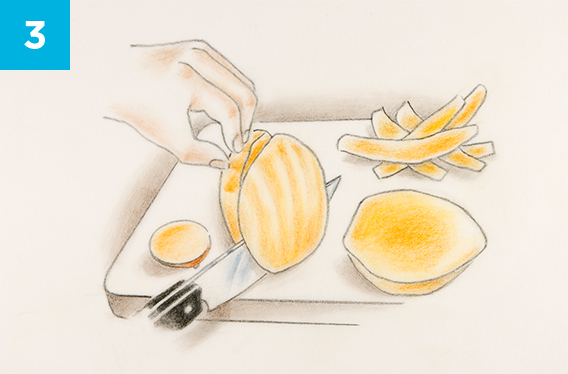 SLICE THE "CHEEK" AWAY FROM THE SEED, BEGINNING 1/4 INCH FROM THE CENTER. FOLLOW THE SHAPE OF THE SEED WITH YOUR KNIFE. REPEAT ON THE OTHER SIDE.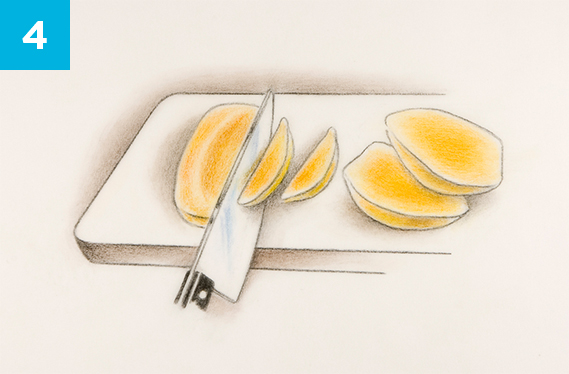 LAY THE SEED FLAT, AND USE AN ANGLED CUT TO REMOVE TWO WEDGE-SHAPED PIECES FROM ONE SIDE OF THE SEED. REPEAT ON THE OTHER SIDE.