The Momentous Movement Of Mango


When you hold a mango in your hand, you hold not only the world's most popular fruit, but also 5,000 years of seemingly impossible history. Originating in India all those thousands of years ago, mangos (without the help of planes, trains and automobiles) gradually spread through Asia and the rest of the world. Even more intriguing, is the spread of mango across the globe. Mangos have a large center seed, which means they relied solely on ancient explorers and merchants to carry them to new lands, across oceans and continents alike: transporting mangos was an act of passion.
It wasn't until the 1800s that mangos were first grown in the U.S, and today you can find thousands of varieties worldwide. Curious as to where your mango comes from? Check the sticker in your local grocer: most mangos found in U.S. grocery stores are grown in Mexico, the Caribbean and Central and South America.
What is it about this fruit that has everyone wanting more? From flavored seltzers and beers, to sauces and baked goods, the extraordinary allure of mango is evident: that's our Proof.
Experiencing some mango fomo? Read on for more.
Succulent & Satisfying, Mangos Are Bursting With Tantalizing Flavor.
---
---
Throughout the year, you will find at least one of the six main mango varieties available in stores. Learn More
Each mango variety has a unique flavor and texture. Learn More
Mangos are a superfruit containing over 20 different vitamins and minerals.
Learn More
To discover and experience the amazing flavor and versatility of mangos,
you have to:
Try different types of mango
Try mangos at different stages of ripeness
Try mangos at different times of the year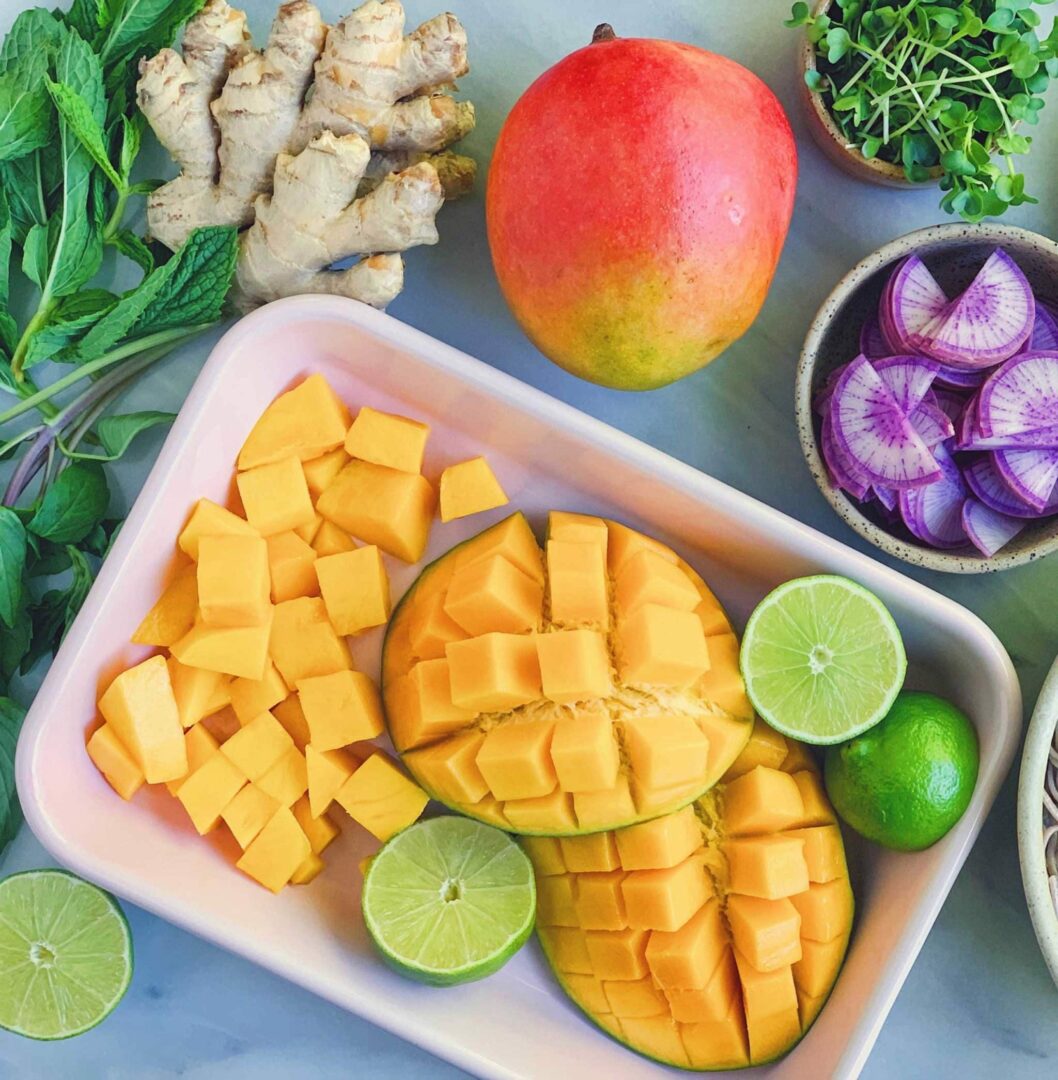 Perfect the art of choosing your mango, it's all in the squeeze.
Choose your way to cut a mango, delicious no matter how you slice and dice.
Mouthwatering Mango Recipes
The versatility of fresh mango is thanks in part to its variations of ripeness, from crisp and tart to sweet and juicy.
Explore these amazing mango recipes.