FOR A REFRESHING MENU, JUST ADD MANGO
As today's culinary teams explore exciting flavor combinations and innovative menu opportunities, they're finding more and better places for fresh mango. From the sweet and familiar to the surprisingly savory. As a complement or refreshing contrast.
Spanning global cuisines and spices, appropriate any time of day, fresh mango provides inspiration. The versatility of fresh mango begins with ripeness, from sweet-tart and crisp to sweet and ultra juicy. From there you can go almost anywhere in cold and hot prepartions. Use this pairing guide as a starting point. Then try something definitive, dramatic and daring of your own.
---
Flavor Pairings One-Pager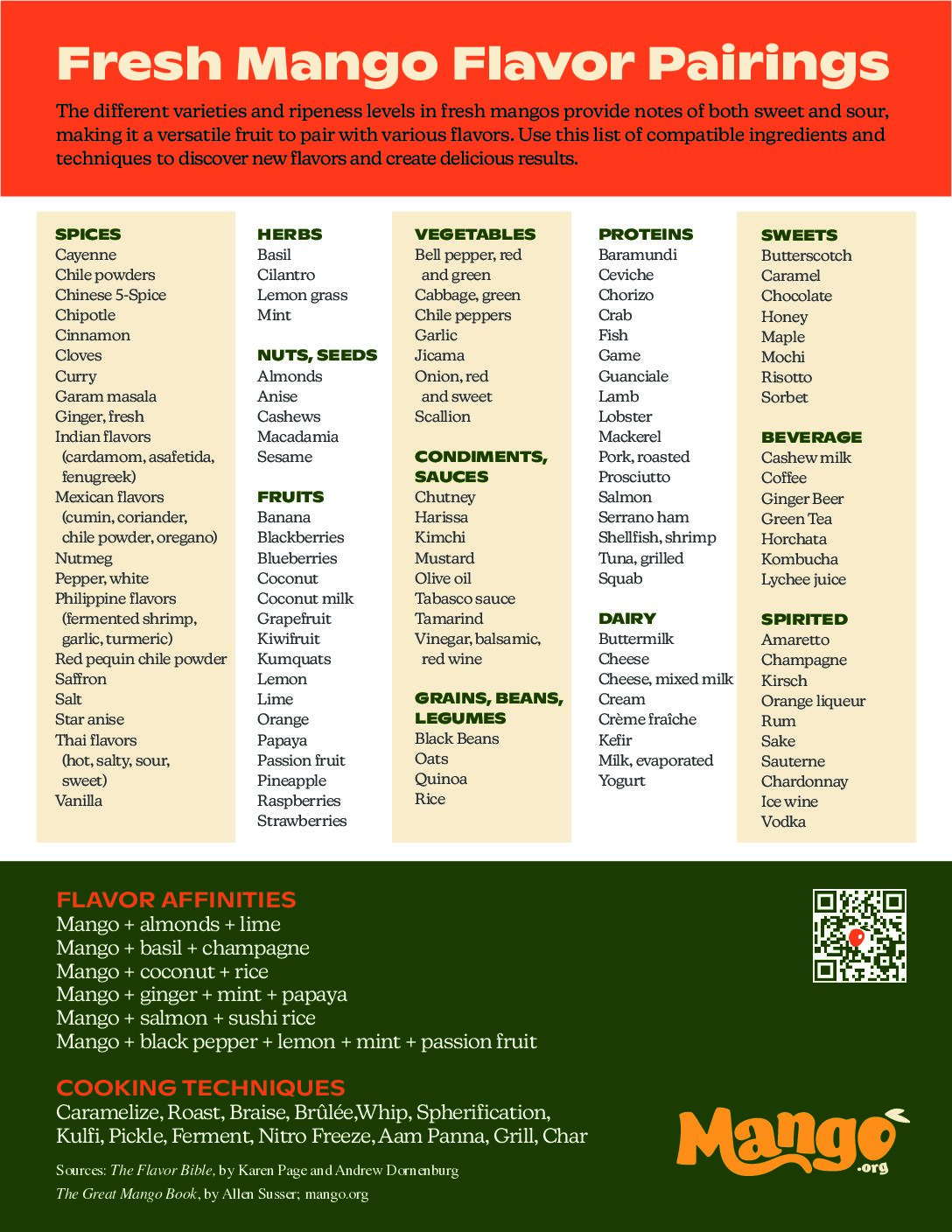 Get the Guide
---
Flavor Pairings Tri-Fold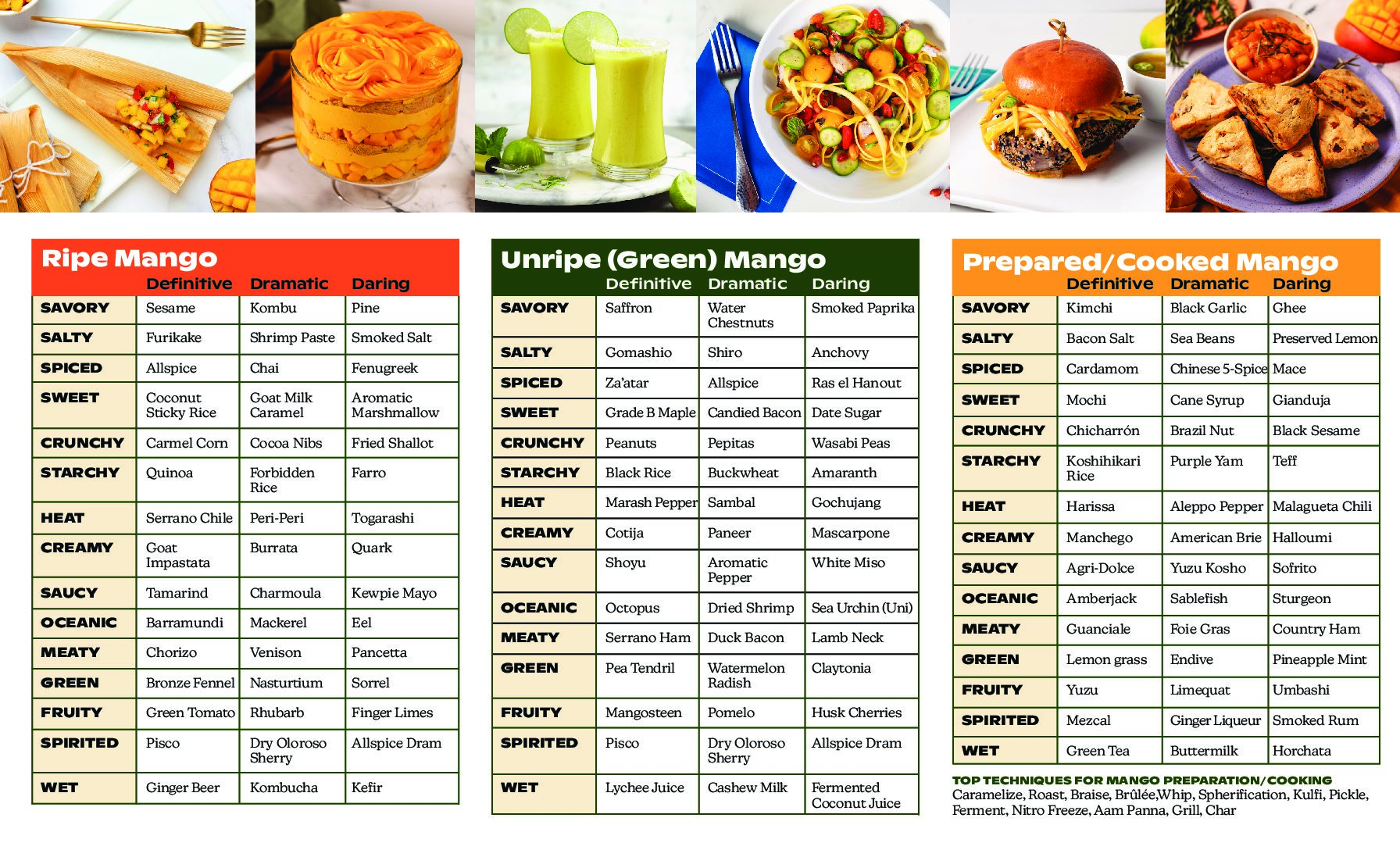 Get the Guide