It's Time to Fall in Love with Mango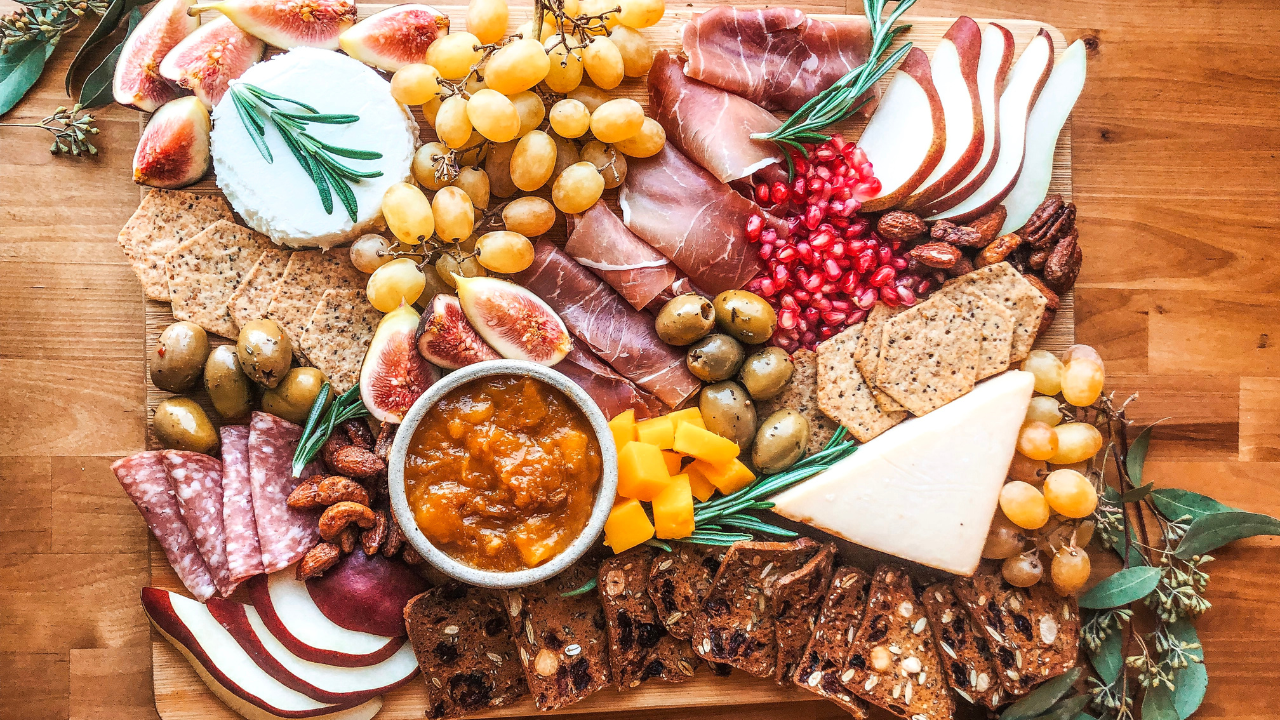 Leaves are falling and mango is calling! We've reached the end of summer and we're gearing up for shorter days, longer nights, cooler temps, and, of course, more mango. With the beginning of autumn comes the comfort-food season. As the months turn chilly, not only do the leaves change but so does our appetite! We start craving hearty foods—the kind of stick-to-your-ribs meals that warm you up and give you energy to take on the day strong.
If you're on the same page with us, then look no further. These fall-inspired recipes are exactly what you've been searching for. Luckily, mangos are available year-round and pair great with fall flavors. And for added convenience, feel free to use frozen mangos as an alternative during prep time. So, whether you're in the mood for a comforting soup, quick galette, or classic chicken dinner, this list has it all!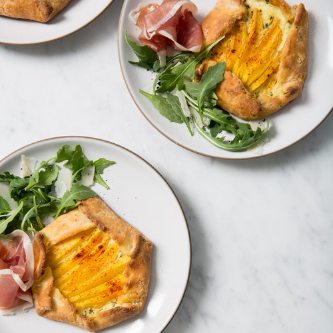 These sweet and savory pastries strike a perfect balance of fall flavors. Typically, a galette is a flat, crisp pastry filled with savory ingredients or fruit like apples or berries. Our mango version has the sweetness from the fruit combined with the salty prosciutto and creamy ricotta cheese for a burst of deliciousness that you'll want to eat all day long. If you can't get enough of galette, try our Spring Galette with Asparagus Gruyere and Mango.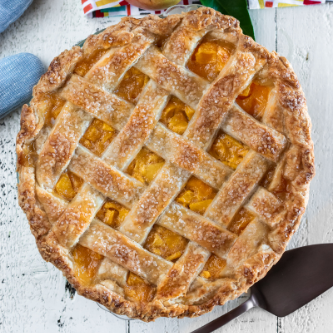 A simple, buttery, homemade crust, brimming with warm mango filling, making it the perfect fall dessert. For a personal-sized treat, check out our mango tart.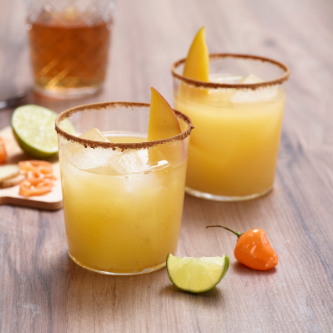 Served chilled over ice, this cocktail is a perfect transition into the fall season. The autumnal spice blend and ginger-habanero syrup will keep you feeling warm and cozy. For a nonalcoholic fall mix, try our Heat in the Fall mocktail instead.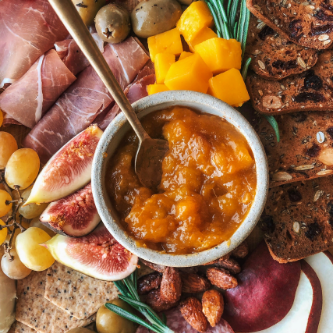 Indulge in this simply fresh four-ingredient jam, packed with fall cinnamon flavor. It's best spread on slices of homemade baked bread.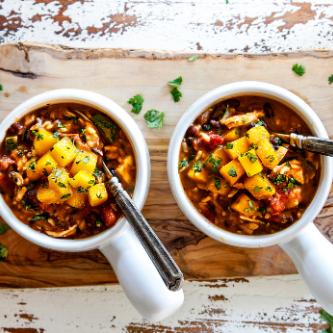 This full-bodied soup is easy, healthy, and reheats beautifully. It's loaded with juicy, tender shredded chicken and mango, wild rice, hearty black beans, fire-roasted tomatoes, and zucchini with a dash of chili powder for spiciness. For more warm and comforting soup recipes, click here.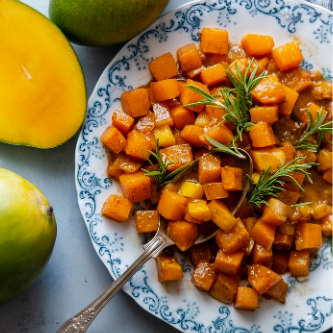 This side dish is all you need for fall weeknight meals, small soirées, and holiday spreads. Butternut squash is slightly sweet, moist, and has a slight nutty undertone. While the mango offers a vibrant, sweet flavor. Mixed, the mango and squash, complement each other by adding warmth and a touch of savory flavor. This dish easily balances heavy, meat main dishes and the creamy sweetness of a mango also lends itself perfectly to starchy vegetables.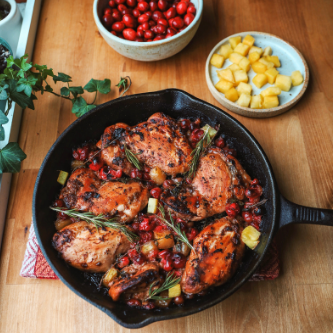 If you're stuck in a dinner rut, this easy, delicious, one-pan honey glazed chicken with mango and cranberries is to the rescue. This colorful meal is full of flavor that the entire family will enjoy.
Fall in Love with Mango
This autumn take advantage of the juicy, tangy, and soft consistency of mango. A versatile fruit perfect for absorbing the robust flavor of the season. Not to mention, as the temperature dials down, one serving of mango (3/4 cups) provides 50% of your daily value of vitamin C , playing an important role in immune function during this time of year.
Which fall-inspired dish are you trying first? Let us know in the comments below.