Cozy Soup Recipes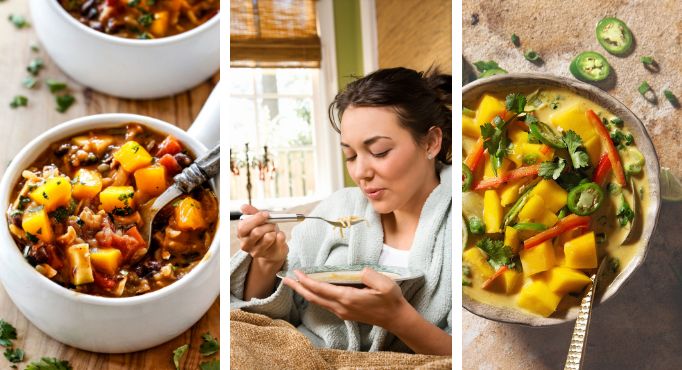 Let's all cuddle together on the couch with a steamy hot bowl of mango soup keeping you warm. Mango soup, you say? Yep! We're in the heart of soup season, and mango is a great addition to spice up some of those tasty savory standbys. Read on for some cozy mango soup recipes!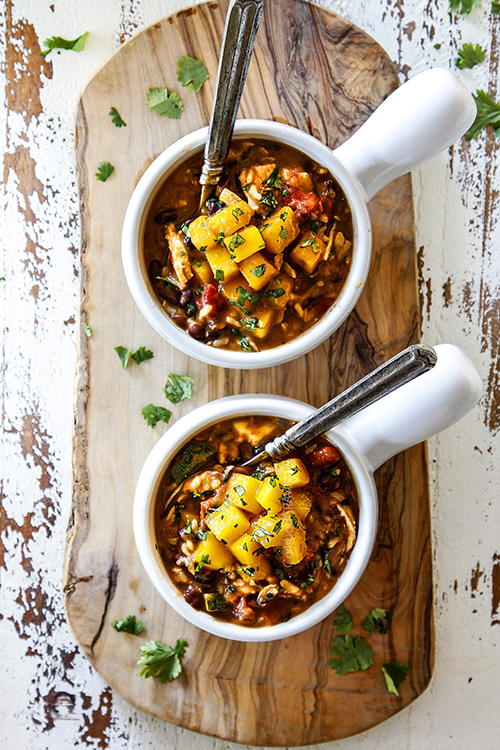 I don't know about you, but salsa soup is one of my favorites. If you're feeling a little congested the spice just helps clear ya all out! Not only do you top it with fresh mango, this hardy soup has mango cooked right into the salsa sauce.

Photo from Heavenlynn Healthy
Are you looking for a completely different and unique recipe? This is it. The balance between the carrots, ginger, mango and coconut milk is just delicious. After simmering all the ingredients, you'll be blending it all together, so the mango is cooked right in!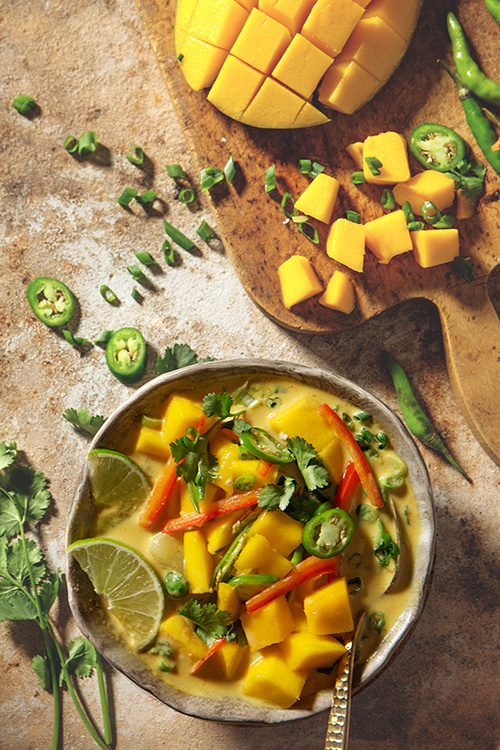 This curry soup is a like an Asian-fusion chicken noodle soup without the noodles. With all the veggies in this soup and topped with lots of mango, you'll be feeling great in no time.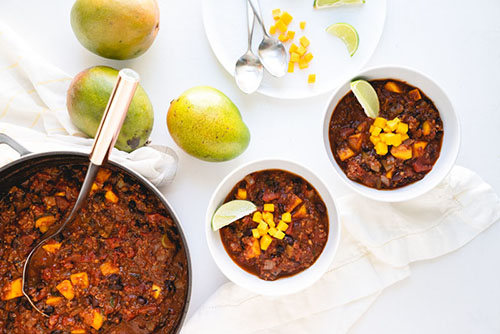 Chili is just the definition of "hygge." What's that, you say? Hygge is a Danish word to describe an especially special or cozy moment where the world slows down and you just enjoy the feeling of being alone or with your friends and family. If this mango black bean chili doesn't evoke those feelings, I don't know what does! Heat up a big bowl, pull on your coziest sweater and enjoy just being present.