Thai Mango Chicken Soup
PREP TIME

COOK TIME

TOTAL TIME

SERVINGS0
Recipe courtesy of Chef Jason Hernandez of Blade & Tine Culinary Consulting
Ingredients
3 lbs Chicken Thighs
2 tsp Black Pepper
2 fl oz EVOO
1 tbsp Red Curry Paste
10 fl oz Coconut Milk
4 fl oz Fresh Mango Puree
1 tbsp Minced Ginger
1 tbsp Minced Garlic
8 ounces Broccoli
3 ounces Carrots, chopped
3 ounces Red Bell Peppers, julienne
3 ounces Green Bell Peppers, julienne
2 ounces White Onions, julienne
2 tbsp Yellow Curry Powder
1 tbsp Red Pepper Flakes
2 tsp Salt
16 fl oz Water
6 ounces Diced Mango Fresh
1/2 cup Cilantro, chopped
6 Lime Wedges
1 each Mango Fan
PREP TIME

COOK TIME

TOTAL TIME

SERVINGS0
Recipe courtesy of Chef Jason Hernandez of Blade & Tine Culinary Consulting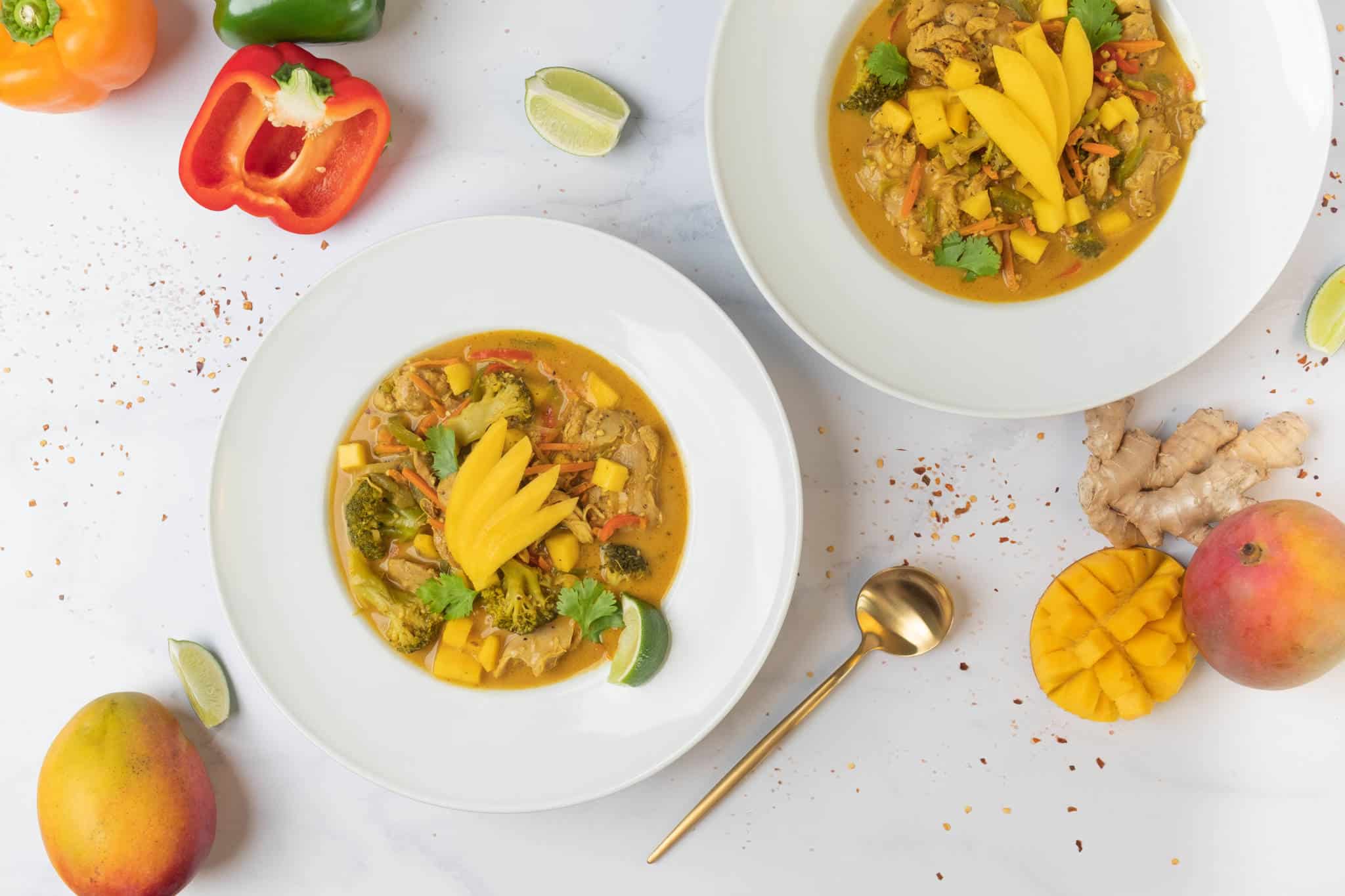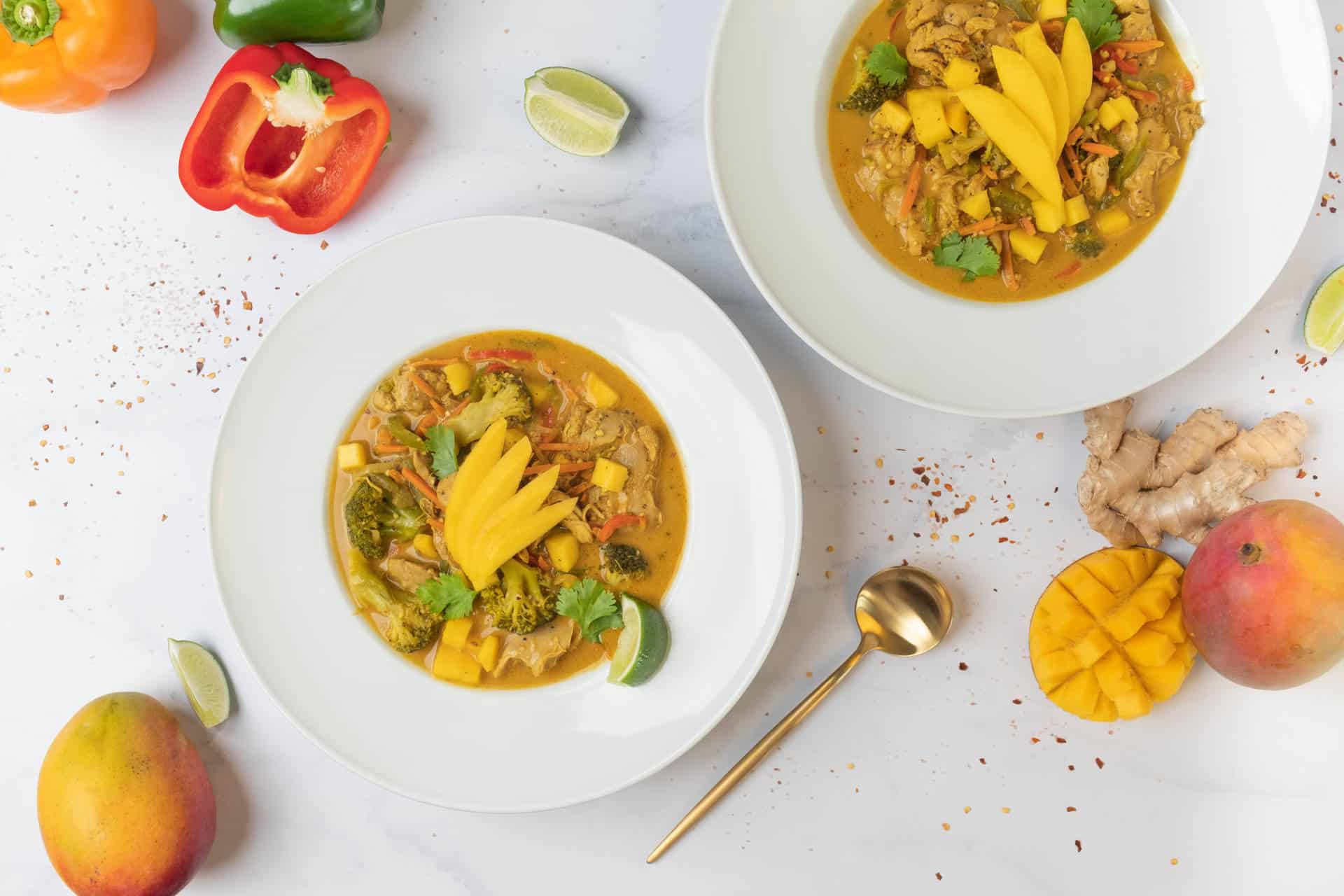 Instructions
Using a large high wall sauté pan, heat on high heat and season the chicken with black pepper. Place the oil in the pan to coat the pan. Once hot place the chicken skin side down in the pan and fully cook to165 Degrees. Once Cooked remove from the pan and place on holding surface. This will take about 8-10 minutes.

While chicken is cooking mix the curry paste, coconut milk, and mango puree in a bowl and set aside to add in future steps.

On a clean cutting board cut carrots, cut peppers, and onions. After the chicken has been cooked and removed from the pan, using the renderings of the chicken add the peppers, onions, garlic, ginger. Add in the broccoli and carrots mix and add the slurry and red pepper flakes and salt.Pan should be at medium to high heat to sear and cook the vegetables. Cook and toss on medium to high heat for 5 minutes or until the vegetables are seared and becoming tender.  Once tender add in the cooked chicken and curry powder. Let continue to sear for 5 minutes.

After cooking the vegetables and chicken mixture, deglaze the pan with coconut milk and curry paste mixture mix well until incorporated and then add water and mix. Turn down heat and let simmer for 10 minutes, soup will start to thicken up. Let simmer and stir every couple minutes.

Once cooked and soup has thickened up, add in the diced mango this is now ready to serve. Ladle into bowl and top with cilantro and fresh squeezed lime.