Mangover Your Memorial Day Weekend
As Americans continue to avoid nonessential travel, this Memorial Day looks quite different, with virtual remembrance ceremonies, drive-bys and at-home celebrations.
This doesn't stop us from celebrating the unofficial start of summer and peak mango availability! So if the forecast calls for travel from the living room to the kitchen and the backyard (or front yard/porch/patio/parking lot), here are some delightful recipes for a great holiday weekend.
Watch mixologist, Tony Pereyra, show us how to make three summer cocktails: sangria, cooler and mojitos!
Mango White Sangria (Batch) 

3 Fresh Mangos; Chunks

1-btl Sauvignon Blanc

1 Cup Triple Sec (orange liquor)

2 Apples; Diced

1 Peach; Diced

Top w/ Orange Soda

Garnish: Mango, Apple, Peaches

Glassware: Wine Glass / Collins

Mango Red Sangria (Batch)

3 Fresh Mangos; Chunks

1-btl Red Wine (Cab)

1 Cup Brandy

3 Apples; Diced

1 Pineapple; Chunks

Top w/ Orange Soda

Garnish: Mango, Apples Pineapple

Glassware: Wine Glass / Collins
Mango Mojito

4-5 Fresh Mango Chunks
2oz White Rum

1oz Lime Juice
.5oz Simple Syrup/Sugar
6-8 Fresh Mint Leaves
Top w/ Club Soda

Garnish: Mango, Mint, Lime

Glassware: Tall / Collins

Mango-Pineapple Basil Cooler

1oz Fresh Mango Purée

3oz Pineapple Juice

1 Basil Leaf

Top with Lemon/Lime Soda or Lime Sparkling Seltzer

Garnish: Mango, Pineapple, Basil

Glassware: Tall / Collins
Grocery List
Alcohol
1 bottle Sauvignon Blanc
1 small bottle Triple Sec
1 bottle Cabernet
1 small bottle Brandy
1 bottle White Rum
2-4* cans Flavored Hard Seltzer
Fruit, Juices, and Extra Ingredients 
Honey Mango: 4-6
Round Mango: 6-8 (or Frozen Mango)
4-6 Limes
6 Apples
2 Peaches
1 Pineapple / Chunks
1 Bunch/Pack Fresh Mint
1 Bunch/Pack Fresh Basil
12oz-24oz Soda Water
1-2 Cans Orange Soda
*Lemon/Lime Soda
Tools and Equipment
Cocktail Shaker
Jigger / Measuring Cup
Bar Muddler
Bar Strainer
Bar Spoon or long table soon
Glassware (listed in Recipes)
Blender or Nutra-Bullet (for Puree)
Ice
Get Your Grill On
Grab a cold one and set up the grill in your favorite spot. These burgers, brats and skewers add the sweet and tangy flavor of mango to mix. Mangos are such a versatile fruit, delish in salsa, sauces and on the grill as well.
Grilled Bratwurst with Mango Relish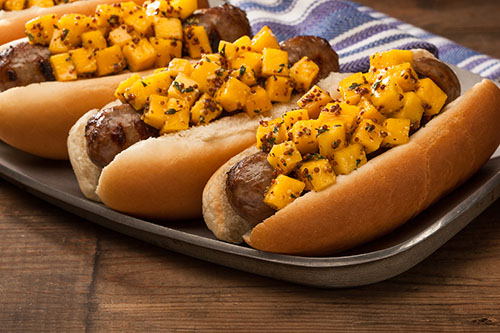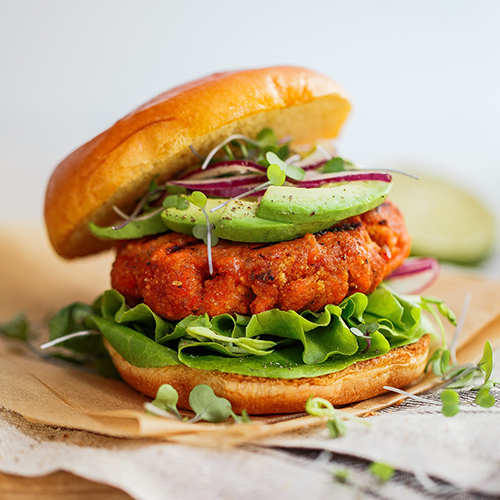 Jerk Rubbed Chicken Skewers with Mango Salsa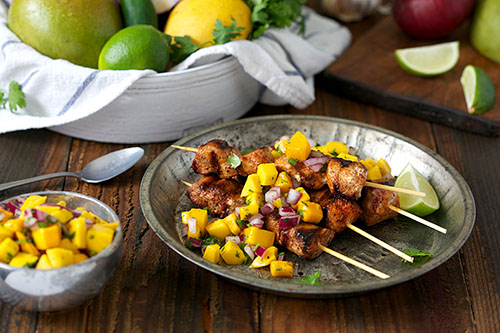 Grilled Teriyaki Mango Skewers for a delicious vegetarian option.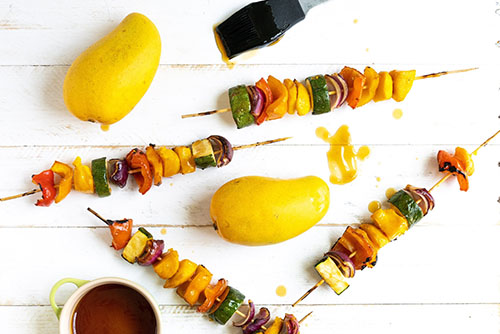 Pickled Green Mango Relish is an amazing topping for hot off the grill burgers and brats.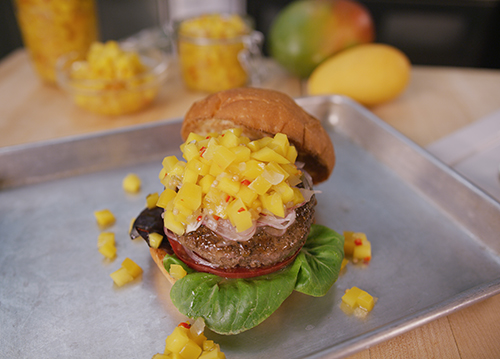 Sip on Summer Cocktails
Start the long weekend off right with mango cocktail in hand or share a drink with the neighbors, while staying six feet apart of course.
Sparkling Mango Strawberry Sangria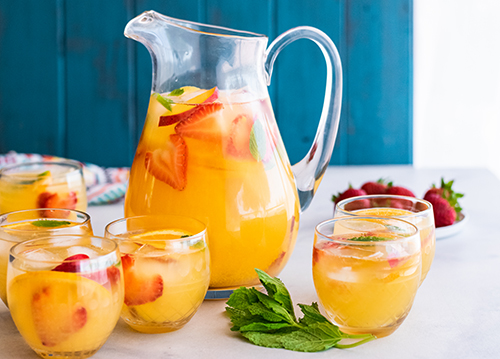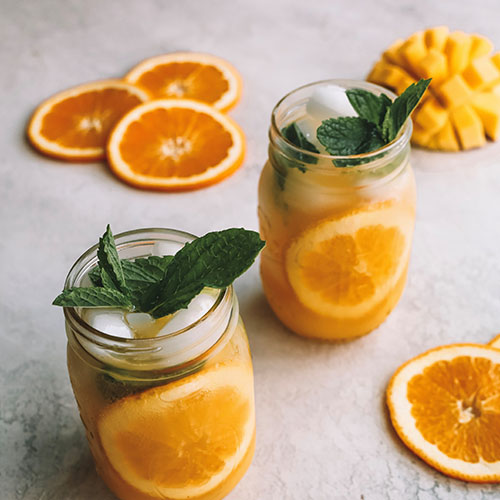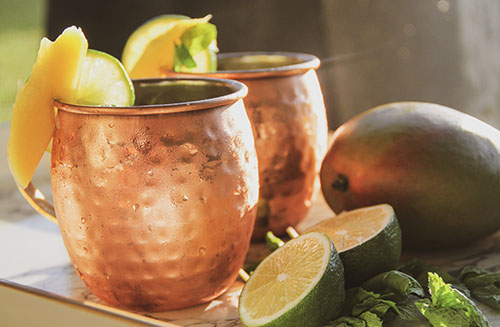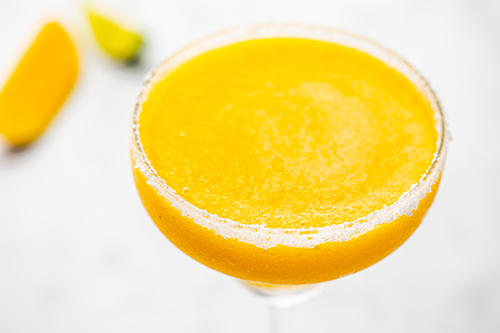 Wrap Up and Cool Down with Mango
Popsicles, sorbet and other frozen treats are summer staples and making them at home is super easy.