Chili Mango Sorbet
PREP TIME

COOK TIME

TOTAL TIME

SERVINGS0
Recipe submitted by Courtnie Hamel (Wellness with Courtnie)
Ingredients
1 1/2 cups chopped fresh mango
Juice of 1/2 lime
1/2 tsp Tajin seasoning
5 oz. coconut cream
1 tsp honey
1-3 tsp warm water (optional to help blend)
PREP TIME

COOK TIME

TOTAL TIME

SERVINGS0
Recipe submitted by Courtnie Hamel (Wellness with Courtnie)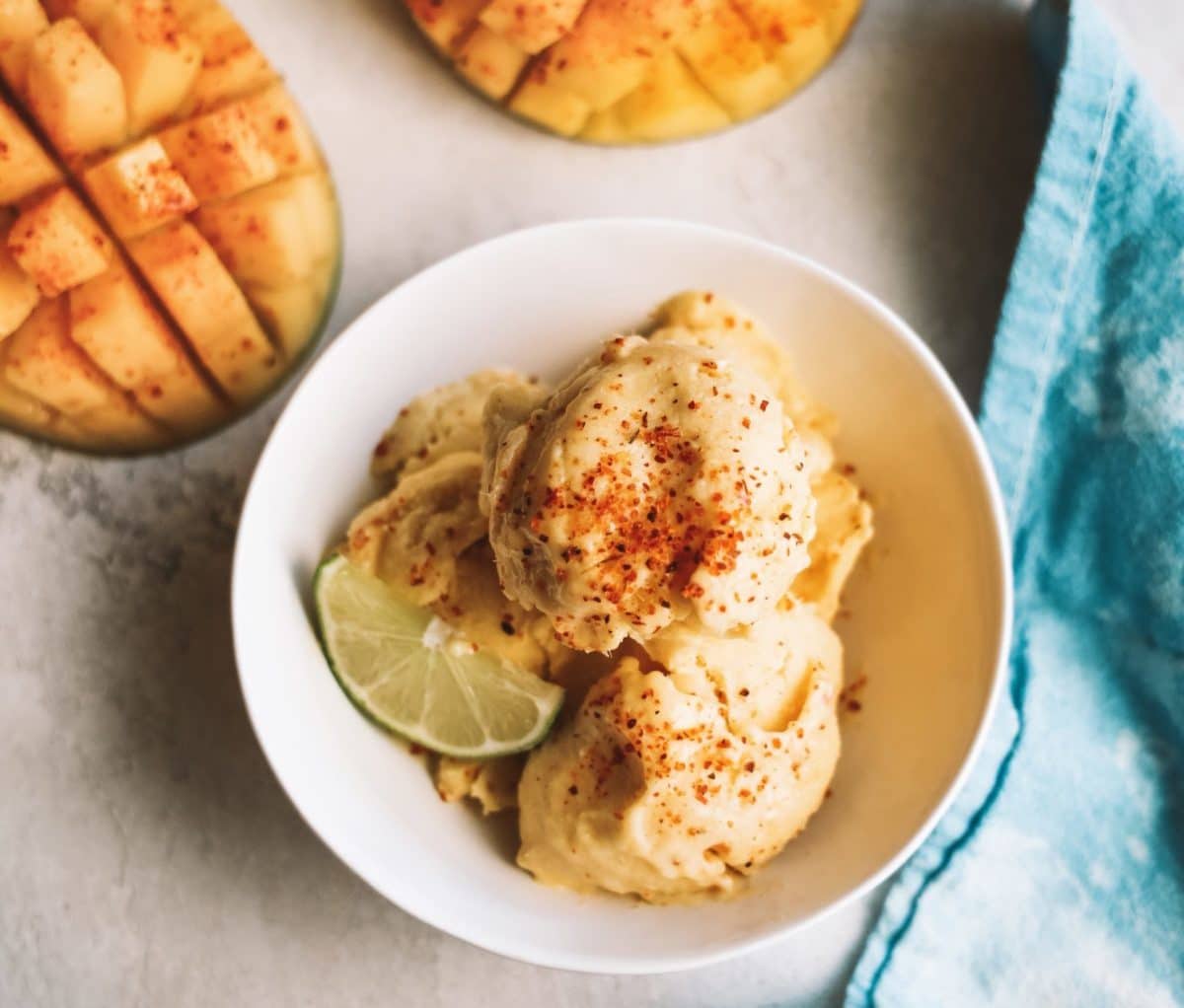 Instructions
Place fresh mango chucks onto a baking sheet lined with parchment paper. Freeze for at least 2 hours.

Once mango has frozen, add all ingredients except the Tajin seasoning into a high speed blender or food processor. Blend, adding a tsp of warm water, if needed, to help reach a smooth consistency.

Transfer the mixture into a small baking tin lined with parchment paper. Sprinkle Tajin seasoning over the top, and use a spatula or a large spoon to smooth out the sorbet.

Place in the freezer for 1-2 hours — or longer for a firmer consistency.

Scoop into a bowl, sprinkle more Tajin on top (optional) and enjoy!