Frightfully Good Mango Treats for Halloween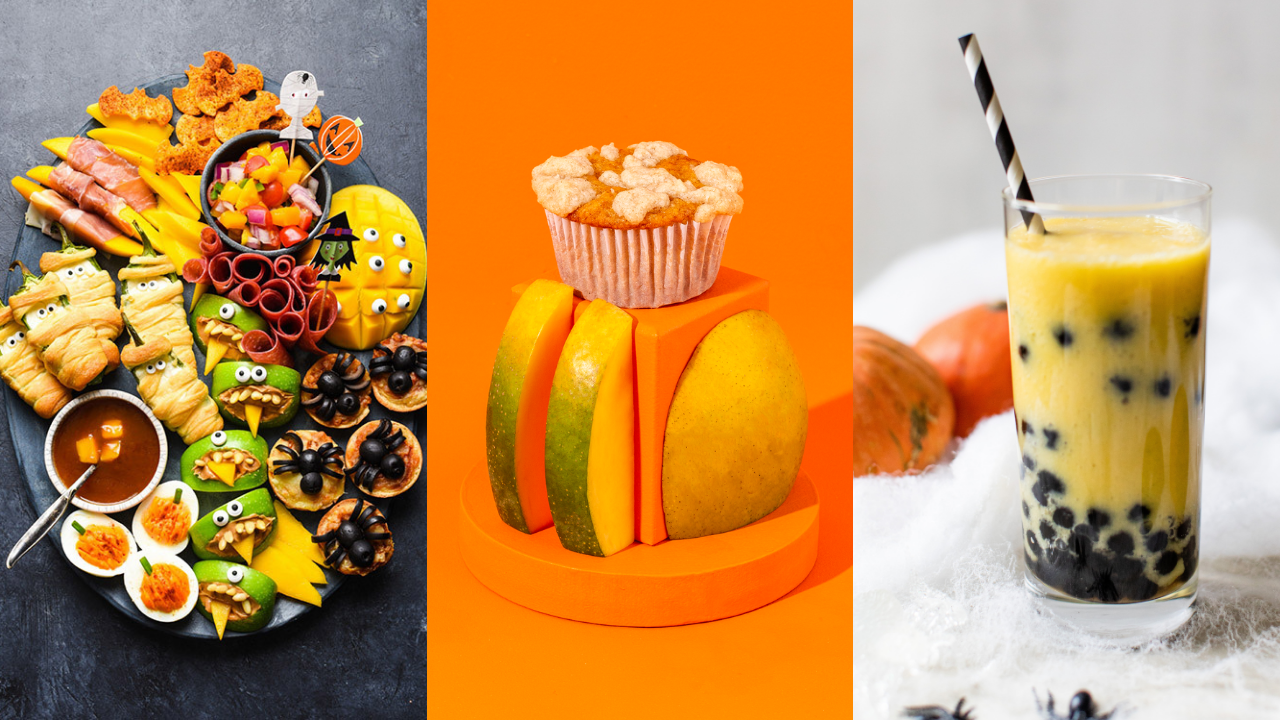 Halloween is far from cancelled this year! Break out your costume, hang some spooky decorations, and don't fret about the menu—we have that area covered. Halloween is often synonymous with tons of candy, but why not make this year a bit more nutritious. No tricks here, mangos contain over 20 different vitamins and minerals and available year-round, making it the perfect treat of the season.
Mango and Halloween go together like witches and potions. Golden orange colors to the hauntingly delicious fruit inside, it's hard to deny that mangos have a place among the trick-or-treat confections. Whether you're attending a small gathering or staying-in, we have some frightfully good treats to make this Halloween season feel extra special with these creepy creations.
Eerie Eats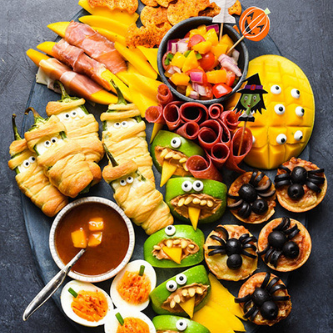 Photo from Foxes Love Lemons
We're just positively batty over this mango snack platter filled with frightening faces, spooky spiders and marvelous mangos. You'll be the belle of the monster ball when you show up with this perfect platter of snacks.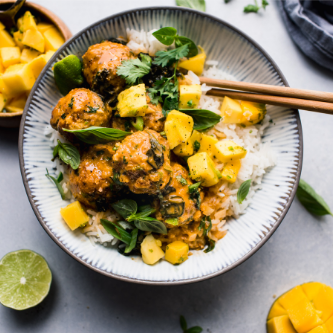 These are a must-have for any Halloween party–simple, delicious, and can be whipped up in 30 minutes! Smothered in spooky red curry sauce and topped off with some spicy, limey mangos. We dare you to stop at just one.
Mango Guacamole Jack-O-Lantern Peppers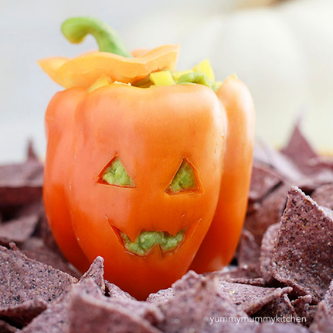 Carve a scary face into a big bell pepper and fill with our tasty tropical mango guacamole recipe.
Devilish Drinks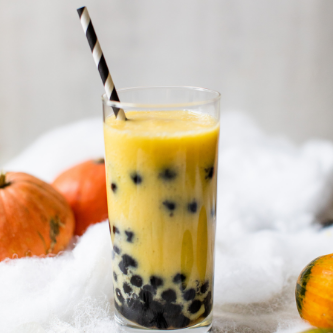 If you're looking for a spook-tacular drink to serve up this Halloween, look no further. This Mango Bubble Tea is wickedly flavorful–super easy to mix, creamy with monstrously chewy tapioca pearls.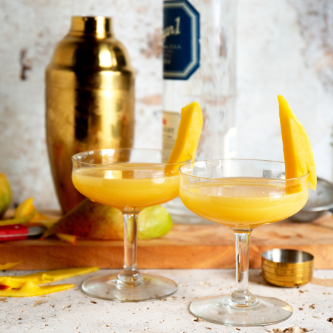 This homemade mango cider will haunt your taste buds with notes of ginger and cinnamon getting you into the proper Halloween spirit.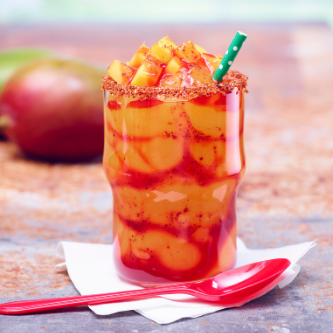 This traditional Mexican drink is a perfect blend of spicy and sweet.
Spooky Sweets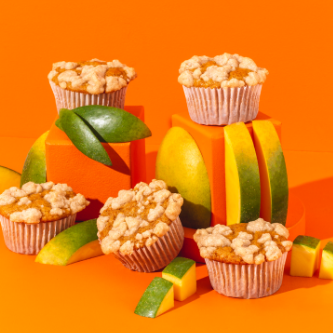 Serious mango flavor lurks inside these "scary" spiced muffins.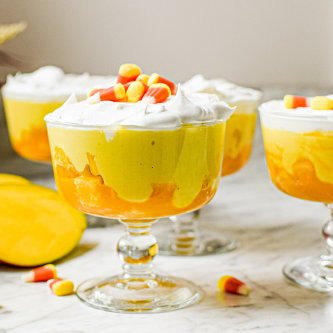 A fresh alternative to the Halloween classic, candy corn–this trifle combines layers of mango nectar-soaked sponge cake, fresh homemade mango custard, fresh mango, and whipped cream for a sweet mango recipe that's not a trick, only a treat!
Skewer some sliced mangos and cover in chocolate–what's not to like? You could even add sliced almonds on the top to replicate spooky hand-less fingers. Or, just add your favorite toppings like sprinkles or coconut flakes for a frightfully good treat.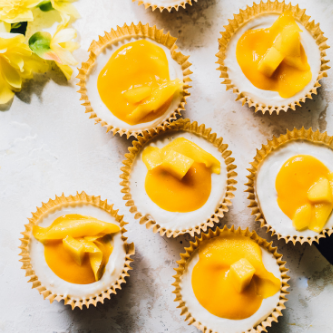 This is not a bunch of hocus pocus. These mini cheesecakes are mouthwateringly delicious! Everything you love about cheesecake, made into a bite-size treat and doused in mango flavor that'll sneak up on you quick!
Give this supernatural superfruit a try this year! Celebrate Halloween right by trying one of these delectable recipes and let us know what you're making first in the comments below!