Chocolate Dipped Mango Pops
PREP TIME30 minutes

COOK TIME

TOTAL TIME

SERVINGS20
Chocolate Dipped Mango Pops
Ingredients
2 Mangos (about 2 pounds), peeled, pitted and cut into large spears, about 10 per mango
20 6-inch Skewers
1 4-ounce semi-sweet chocolate bar
1 4-ounce white chocolate bar
1/2 cup Red, White, and Blue Sprinkles
PREP TIME 30 minutes

COOK TIME

TOTAL TIME

SERVINGS20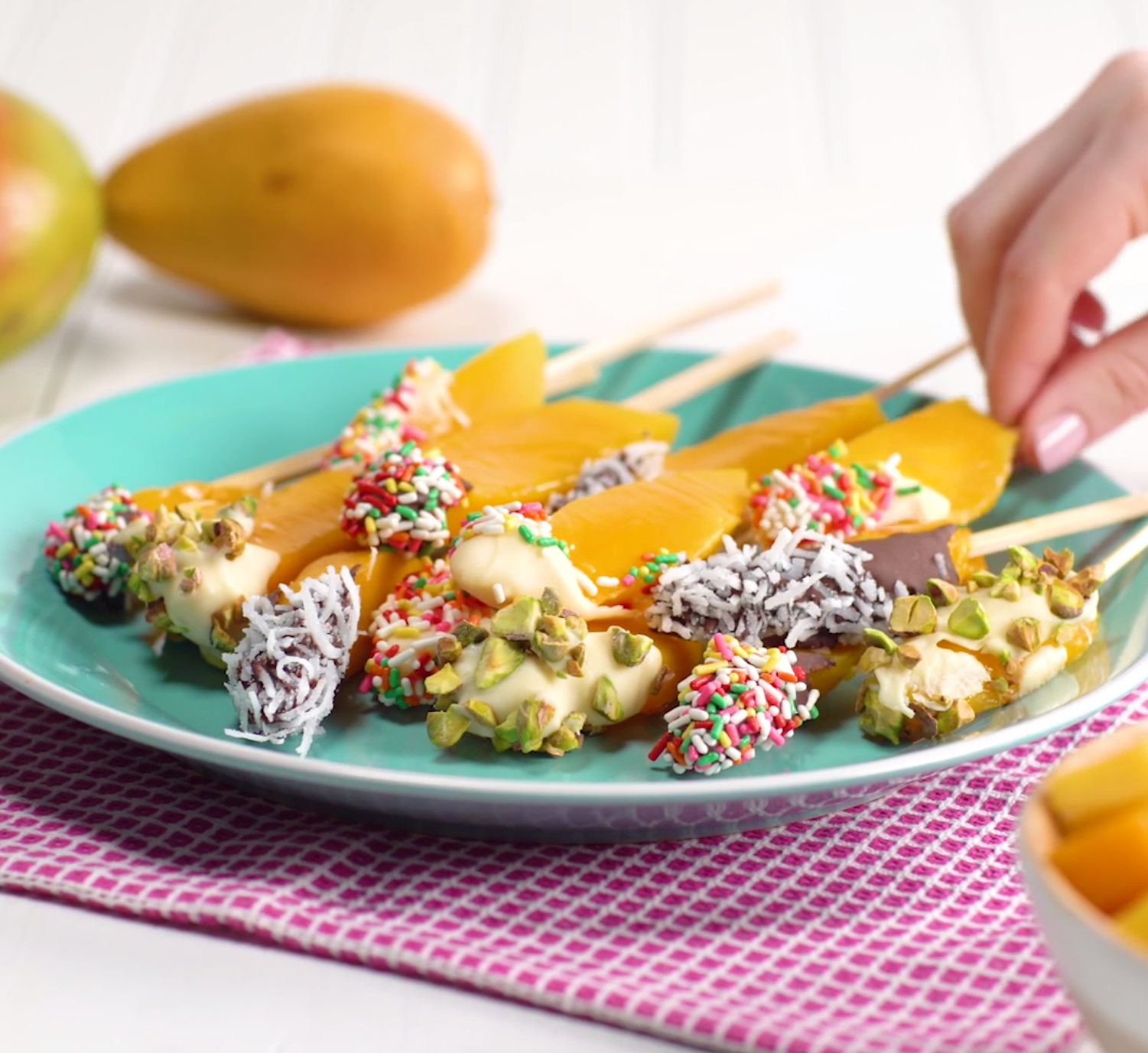 Instructions
Insert skewers into bottom of mango pieces, place on parchment-lined baking sheet and place in freezer to chill, 30 minutes or up to overnight. 

Break chocolate bars into small pieces. Place semi-sweet chocolate in small bowl and melt in microwave, about 3 minutes, stopping to stir chocolate every 30 seconds. 

In separate bowl, repeat with white chocolate.

Remove mango from freezer and dip halfway into warm chocolate, allowing excess to drip off of mango. Roll in sprinkles and return to baking sheet to allow chocolate to cool. Store in refrigerator until ready to serve.