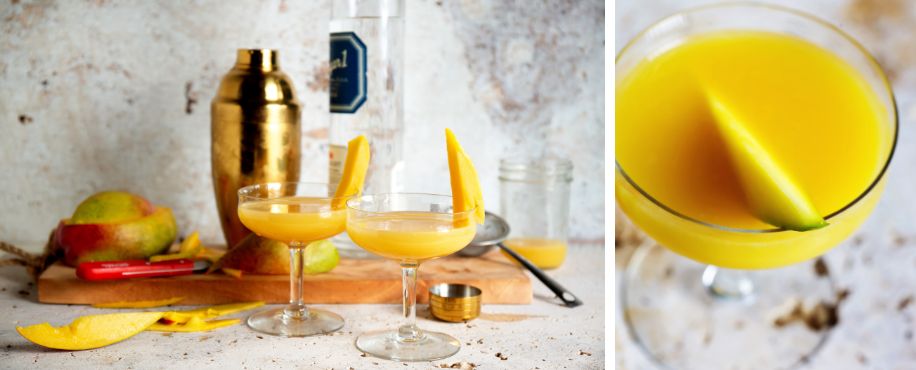 INGREDIENTS
For the Mango Cidertini:
6 oz. mango cider (recipe below)
1 1/2 oz. vodka
1 oz light rum
1 oz. Grand Marnier
For the Homemade Mango Cider:
7 mangos, seeded and cut into large cubes
5 apples, cored and quartered
1/2 cup granulated sugar
4 cinnamon sticks (if using ground cinnamon, use 2 tablespoons
2 tablespoons cloves (if using ground cloves, use 2 teaspoons)
1 tablespoon of fresh sliced ginger
1 tablespoon all spice
To make homemade mango cider: Place all ingredients in a slow cooker, set to low and let cook for 6 hours.
Drain cider through a cheesecloth-lined sieve.
Store in the refrigerator.
To make the mango cidertini: Fill the shaker with ice.
Add all the ingredients and shake vigorously.
Strain into the glasses.
Serve with a mango slice.
Recipe submitted by Matt Robinson, Real Food by Dad