Versatile Baking with Mango this Holiday Season: Five Unique Recipes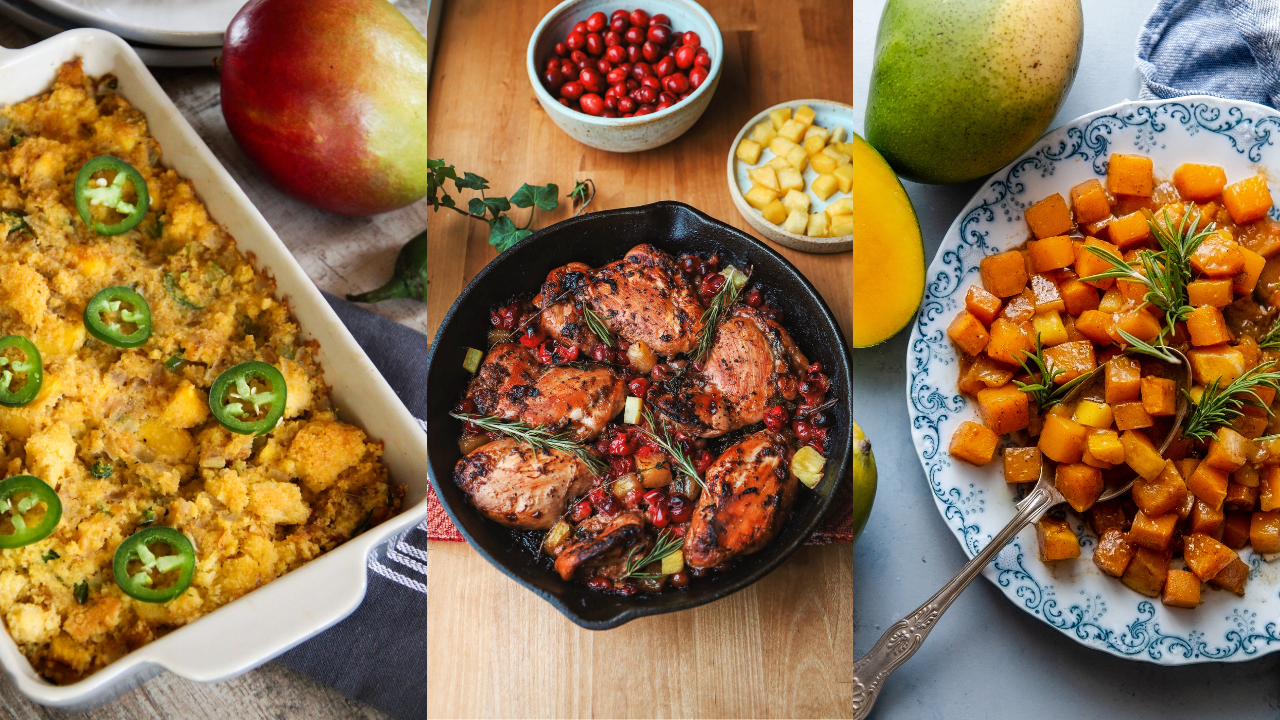 As any cook knows, there is so much more to holiday baking than delicious desserts. Mango is a supremely versatile fruit that can truly brighten up ALL your holiday fare, plus it's available all year long and adds essential nutrients to holiday meals. Each ¾ cup serving of mango contains 50% of your daily value of vitamin C, along many other important nutrients to nourish the whole you.
Let's get baking with mango! Here are five unique recipes for your holiday menu.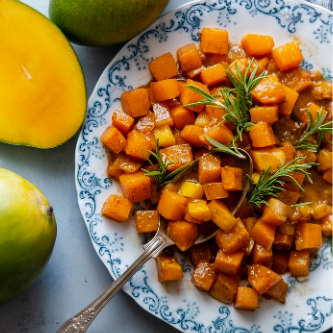 Squash all the doubts about what to make this year and ready the oven mitts. Butternut squash paired with the superfruit goodness of mango is a super side dish the whole family is sure to love. Toss, whisk, drizzle, with some baking in between. Yes, it's that easy. The flavors of maple syrup, vanilla, cinnamon, and nutmeg combined with mango and squash are simply divine.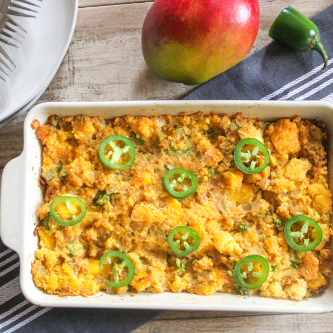 This mango jalapeño cornbread stuffing (or dressing, if you prefer) is literally the stuff holiday dreams are made of. Grab your favorite cornbread recipe or some pre-made cornbread from your favorite spot, and brighten it up with juicy mango, spicy jalapeño, more corn and, of course, all the right seasonings. Dreamy.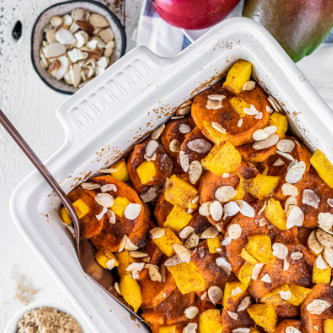 Skip the candied yams and try this amazing Mango and Almond Yams recipe this holiday. Mango makes this a sweet side dish without all the extra added sugar. Substitute sweet potatoes for yams if you prefer, which adds a little more natural sweetness.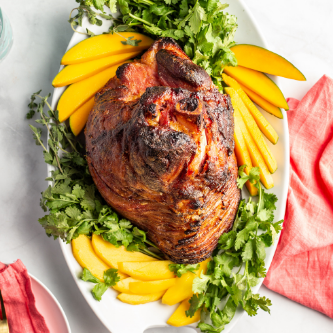 You may be tweaking the size of the ham you make this year, so be sure to verify your baking time based on the size of your ham, but the mango mustard glaze is a MUST. The delicious blend of mango, vinegar, honey, mustard, garlic and pepper is a sweet and tangy alternative to traditional sweet glazes.
Plus, any leftovers of this mango mustard glazed ham can be used for sandwiches, like this grilled ham and cheese with mango, and more baked goodies, like these mango and ham popovers.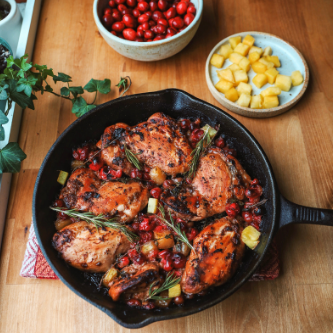 Looking to break away from the traditional ham (or turkey) this year? Chicken may be an everyday meal but this honey glazed chicken with mango and cranberries is anything but ordinary. It's a celebration in a skillet! Juicy marinated chicken thighs baked to perfection and topped with sweet tropical flavor of mango and tart cranberries.
When you're done with the main course, try out some of these holiday baked desserts!