Baked Mango Dessert Must-Haves this Holiday Season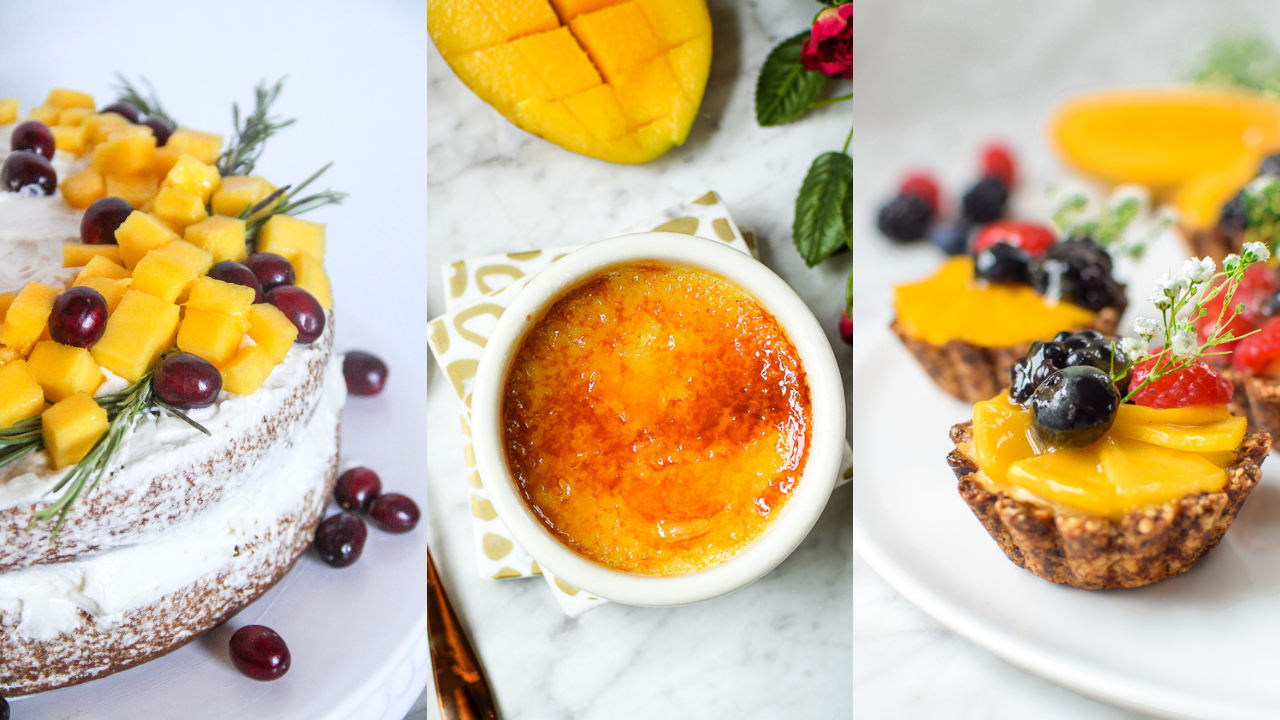 Grab your oven mitts, 'tis the season to bake all the decadent desserts. Cakes, pies, tarts, and pudding—not even a crumb will be left. These sweet mango treats are perfect when you need a dash of holiday spirit and a sprinkle of festive fun! And remember mangos are more than just your favorite summer fruit, this superfruit is available year-round, ready to bring cheer to your holiday feast.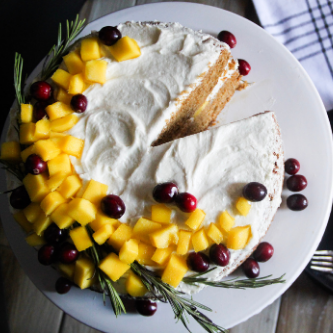 Your cake dreams have come true with this holiday confection. This gluten free gingerbread cake is spilling with juicy, fresh mangos and spicy-sweet flavors of cozy ginger bursts. The rich molasses and warming spices of this dessert is complemented with the creamiest of coconut frosting dolloped atop.
If you're craving more ginger flavor, try our Mango Yule Log Gingerbread Cake or No-Bake Mango Gingerbread Cheesecake Parfaits.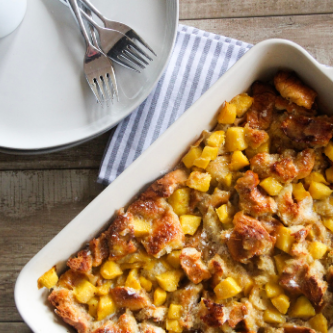 Who can resist a bread pudding dessert? It's comforting and warms the soul like your favorite holiday jingle. This dish combines just the right elements of sweet, tart, creamy, and crispy infused with a kick of brandy sauce and studded with fresh mango chunks.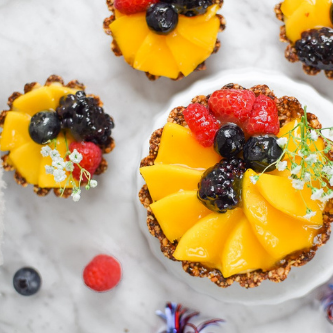 Sometimes the best dessert comes in the smallest package. Topped with fresh mango, raspberries, blueberries and blackberries, these mini tarts are scrumptious, plant-based, and easy to make!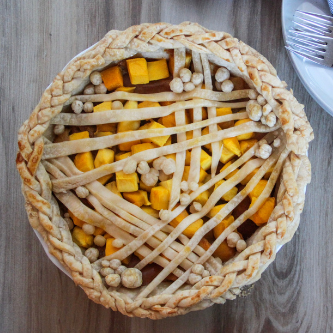 Let the holiday celebrations commence—this mango pie is spiced with warm flavors, and decorated with a buttery, golden lattice crust. Brimming with warm mango filling, making it the perfect pie for the season.
Looking for a bite-sized portion, try our Mango Pie Cookies.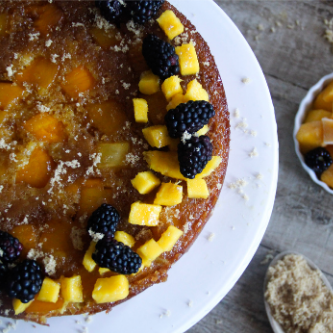 Dancing with the flavors of mangos, this upside-down cake offers a dazzling showcase of the fruit nestled in a simple nectar. Its golden hues and honeyed taste deepen as it bakes keeping the cake moist, from first bite to last crumb.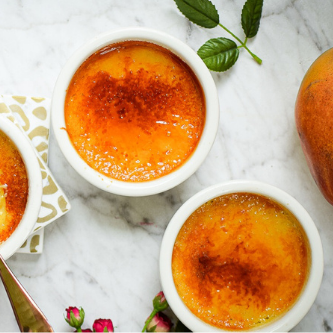 Five simple ingredients—coconut cream, vanilla, eggs, sugar, and pureed mango—make for an exquisitely rich and elegant dessert. This creamy custard has a dairy-free nutritional spin, vibrant color, and of course, delish.
Happy Holidays!
Light up the holiday dinner table with the brightest fruit in the produce aisle this season. And as a reminder, mangos contain 20+ important vitamins and minerals that help support your body, making them not only delicious but healthy to eat. This superfruit isn't just for desserts, their versatility complements savory dishes alike. Check out these five unique baking recipes to serve during your holiday main course.