Get a Head Start on New Year's Resolutions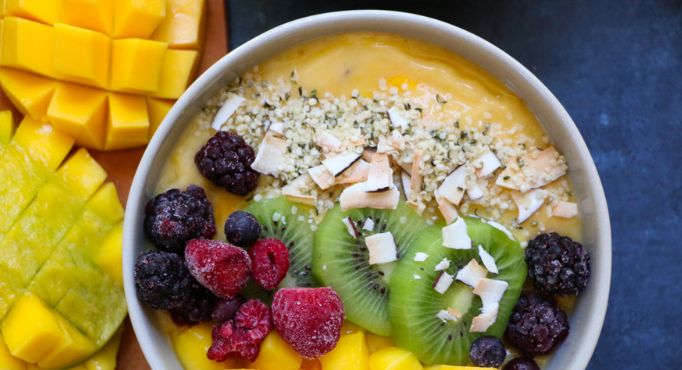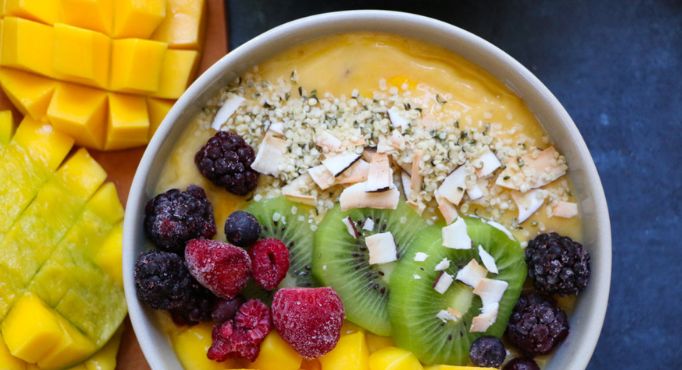 As the holidays start coming to a close, we're all beginning to think about our New Year's Resolutions. If you've eaten anything like we have this week, then you're probably ready to plus up those fruit and veggie servings.
Start your morning right by blending up a tasty mango smoothie. With smoothies, the combinations of fruit are endless, but we have a few suggestions for easy on-the-go smoothie recipes.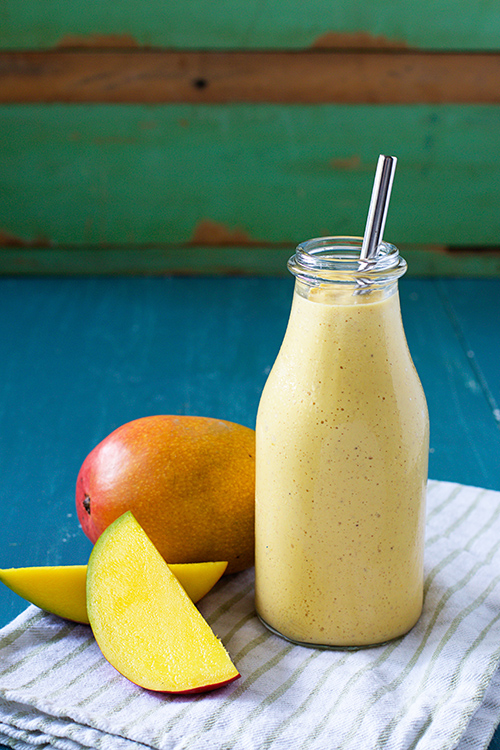 Just four ingredients make up this protein-filled smoothie. With the vitamin C from the mango, potassium from the banana and protein from the peanut butter, not only is this smoothie super easy, it's also super filling and healthy.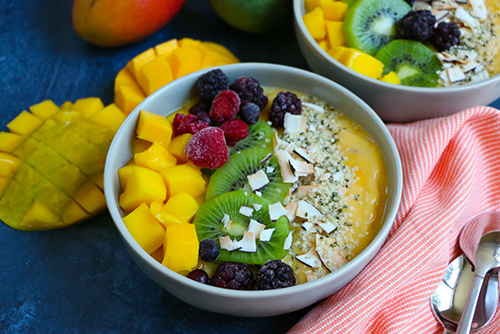 These trendy bowls are seriously making the rounds on Instagram. Step up your smoothie bowl game and make this colorful mango smoothie with fruity toppings. The recipe calls for kiwi slices, berries, coconut flakes and hemp seeds for toppings, but it's really up to you to make it your ultimate smoothie bowl.
Salads don't have to be boring and they're oh, so easy to whip together. If you've gotten into that drive-through lunch habit, make a bunch of salads in containers on Sunday, so you're set for the whole week. Just grab and go in the morning, and you're guaranteed a healthy and tasty mid-day meal.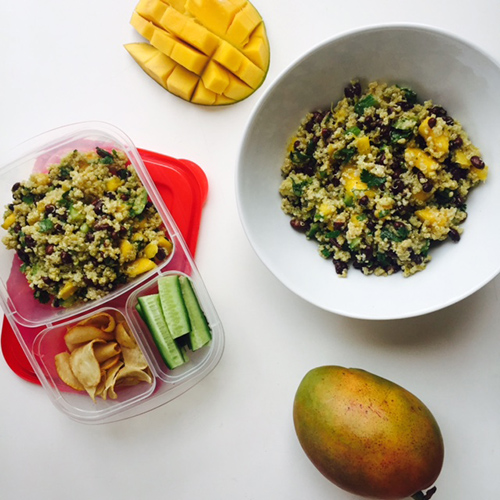 Skip the spinach and kale on this one – the star of this salad is mango. The quinoa will keep you full for longer than a traditional salad, and the combo of tasty spices will make you forget that you're eating healthy for lunch.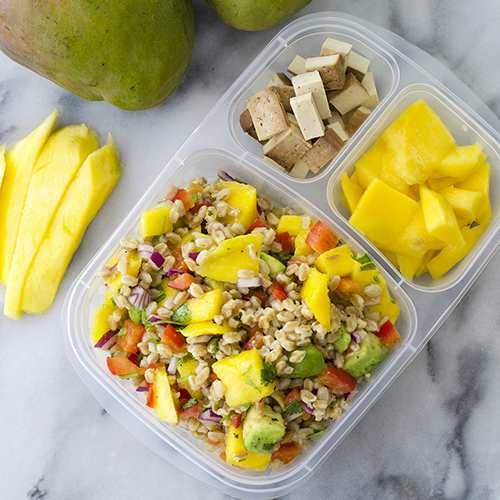 With mango, avocado and red bell pepper all topped with a zesty lime Dijon dressing, this flavorful farro salad will be a new lunchtime fave. However, you'll probably want to bring your whole avocado separately, so the green fruit doesn't brown overnight.