Meal Prep Mango This New Year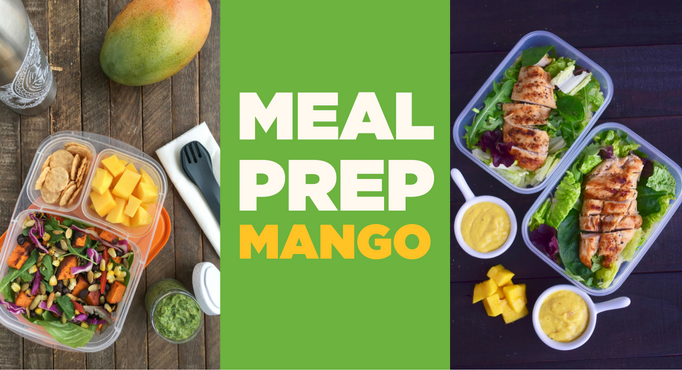 Why Meal Prep?
For many, busy lifestyles can prevent the healthy goals set in the New Year. Meal Prep is an excellent way to eat healthy alongside a tight schedule, providing the preparedness to take on the week with full force. Set aside an hour or two on a Sunday night (or any night) to prepare meals for the week!

Here are tips for your next Meal Prep:

Prepare foods you know you'll eat
Meal prep foods you know you'll enjoy throughout the week. Everyone should look forward to their lunch. Plus, if you're not excited about what you've prepared, that fast food restaurant near the office may become more tempting.

Know yourself and your week
You don't have to prepare every meal for the entire week. Do you often miss breakfast, but prefer to enjoy a salad bar at lunch? Then prepare a healthy grab item for breakfast, like our Raspberry Mango Muffins and skip some lunch meal preps. Meal prep must fit into your lifestyle!
Keep it fresh
Sometimes the most successful meal preps are the simplest. Remember, you don't have to cook every meal for it to work for you! We recommend selecting fresh fruits and veggies for snacks and side items. Add some mangos, since they last a week in the fridge cut!
Multitask
One of the hardest barriers to overcome is actually making the time to meal prep. We get it! Utilize your kitchen effectively to complete prep in the time you have. Cut your mangos while your protein cooks. Multitasking will help you get it done in time.

If you are looking for recipes for Meal Prepping, please visit our Meal Prep Mango page for new ideas and delicious recipes!