Mango Saucy Summer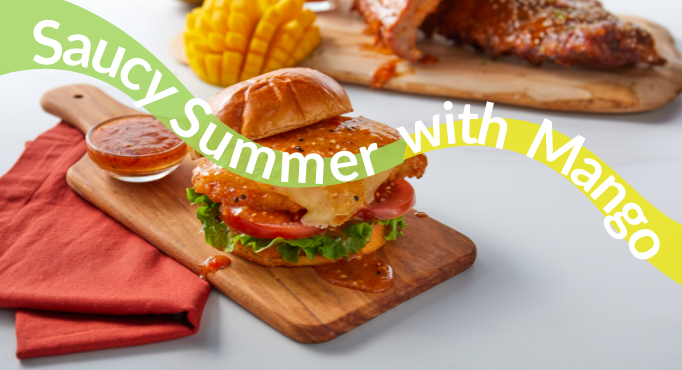 It's time to get saucy this summer! Whether you dip, drizzle or dunk, infusing a sauce with fresh mango will elevate the flavor of any sweet or savory dish! The versatility of mango begins with ripeness, from tart and crisp to sweet and ultra-juicy, making it a perfect boost to any topping, condiment, or sauce.
Try out these easy-to-make saucy offerings this summer and beyond, it'll have your tastebuds dancing with joy!
This sweet and spicy homemade BBQ sauce with grilled mango is absolutely delicious! It can be used as a marinade, base sauce, or as a side condiment. Just imagine pouring over ribs, chicken or even as a dip for fries!
For more grilling recipes, click here.
This mango sauce carries the tangy zing of mustard that can be used as a simple glaze, dressing, or dip, great for your next summer gathering. We guarantee this will be your special sauce for every occasion!
To add another mango chili sauce to your recipe archive, click here.
A traditional Mexican beverage, the Mangonada combines the sweetness of mango, spice of chamoy sauce, and rimmed with Tajin seasoning to give you the ultimate flavor kick. You'll love every minute of this refreshing drink from first sip to last taste, and it's super simple to make!
Check out more mango sips the entire family can enjoy!
Change up your salsa game with this roasted mango salsa recipe! Scoop it up with tortilla chips, or top it onto tacos, burritos, and more.
Check out more mango salsa recipes here.
A savory-sweet marinade that's great for anything you want to grill this summer. A flavorful affair your tastebuds will crave over and over!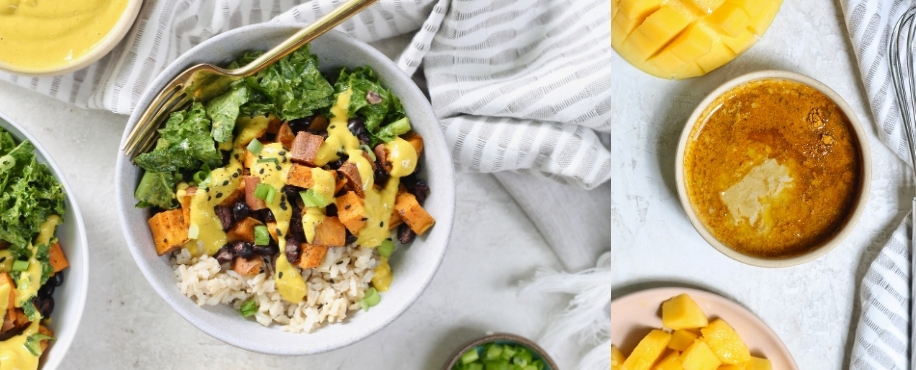 Juicy mango brings all the lovely flavors of this tahini sauce together. We pair this superfruit with simple ingredients you probably already have in your pantry like creamy tahini, tangy apple cider vinegar, a splash of silky olive oil, and curry powder. This sauce can be deliciously drizzled on just about anything savory–fish, tofu, raw vegetables and more!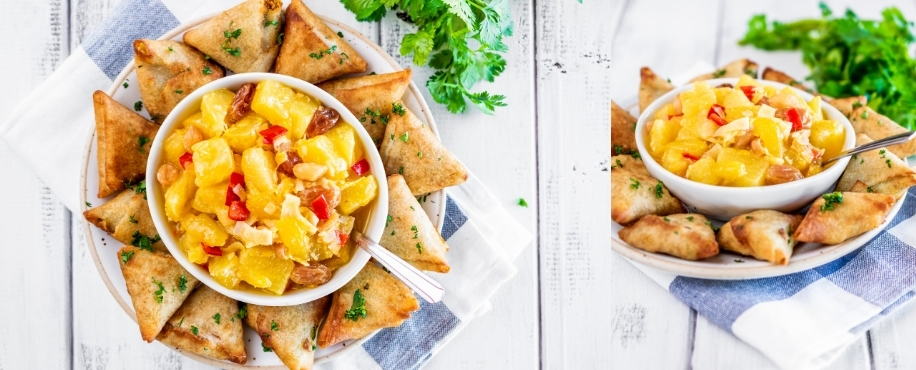 Fresh, vibrant, and full of flavor, you're going to fall in love with this versatile and delightfully delicious condiment!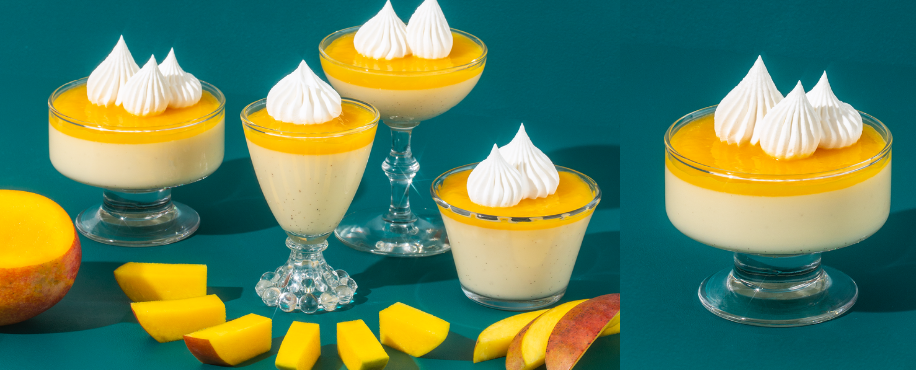 Made with only 3 ingredients, this super easy recipe is the perfect sweet sauce or topping for desserts, breakfast, cakes or cheesecakes. Packed with the superfruit, this luscious mango sauce is super versatile and can be used in a variety of ways!