Tropical Mango Chutney
PREP TIME

COOK TIME30 minutes

TOTAL TIME

SERVINGS18
Source: Chef Allen Susser
Ingredients
2 large ripe mangos, peeled, pitted and diced
1 medium pineapple, diced
1/2 cup golden raisins
3 tablespoons sugar
1/2 teaspoon ground cumin
1 large cinnamon stick, cracked in half
1 cup grated coconut
1/2 cup roasted peanuts
1 tablespoon minced red jalapeño
1 teaspoon salt
PREP TIME

COOK TIME30 minutes

TOTAL TIME

SERVINGS18
Source: Chef Allen Susser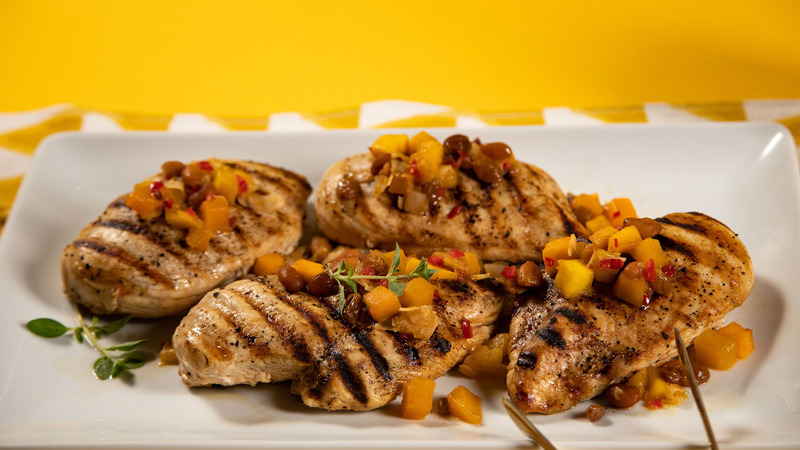 Instructions
In a medium saucepan, combine the mango, pineapple, raisins, water, sugar, cumin and cinnamon stick. Bring to a boil; reduce heat and simmer for 15 minutes.

Stir in remaining ingredients and simmer over low heat for 30 minutes more until thickened, adding a little water if necessary.

Remove cinnamon stick before serving.