Roasted Mango Salsa
PREP TIME

COOK TIME

TOTAL TIME

SERVINGS0
Recipe courtesy of Chef Jason Hernandez of Blade & Tine Culinary Consulting
Ingredients
2 lbs Tomatoes
2 lbs Mango Cheeks
1 Poblano Pepper
1 Jalapeno Pepper
1 Yellow Onion
2 fl oz Olive Oil
1 tsp Salt, Pepper and Garlic Seasoning
1 tbsp Minced Garlic
1 cup Cilantro
1 tsp Cumin
1/2 tsp Chili Powder
2 fl oz Lime Juice
1 fl oz Apple Cider Vinegar
1/2 cup Mango Pieces (1/4" pieces)
PREP TIME

COOK TIME

TOTAL TIME

SERVINGS0
Recipe courtesy of Chef Jason Hernandez of Blade & Tine Culinary Consulting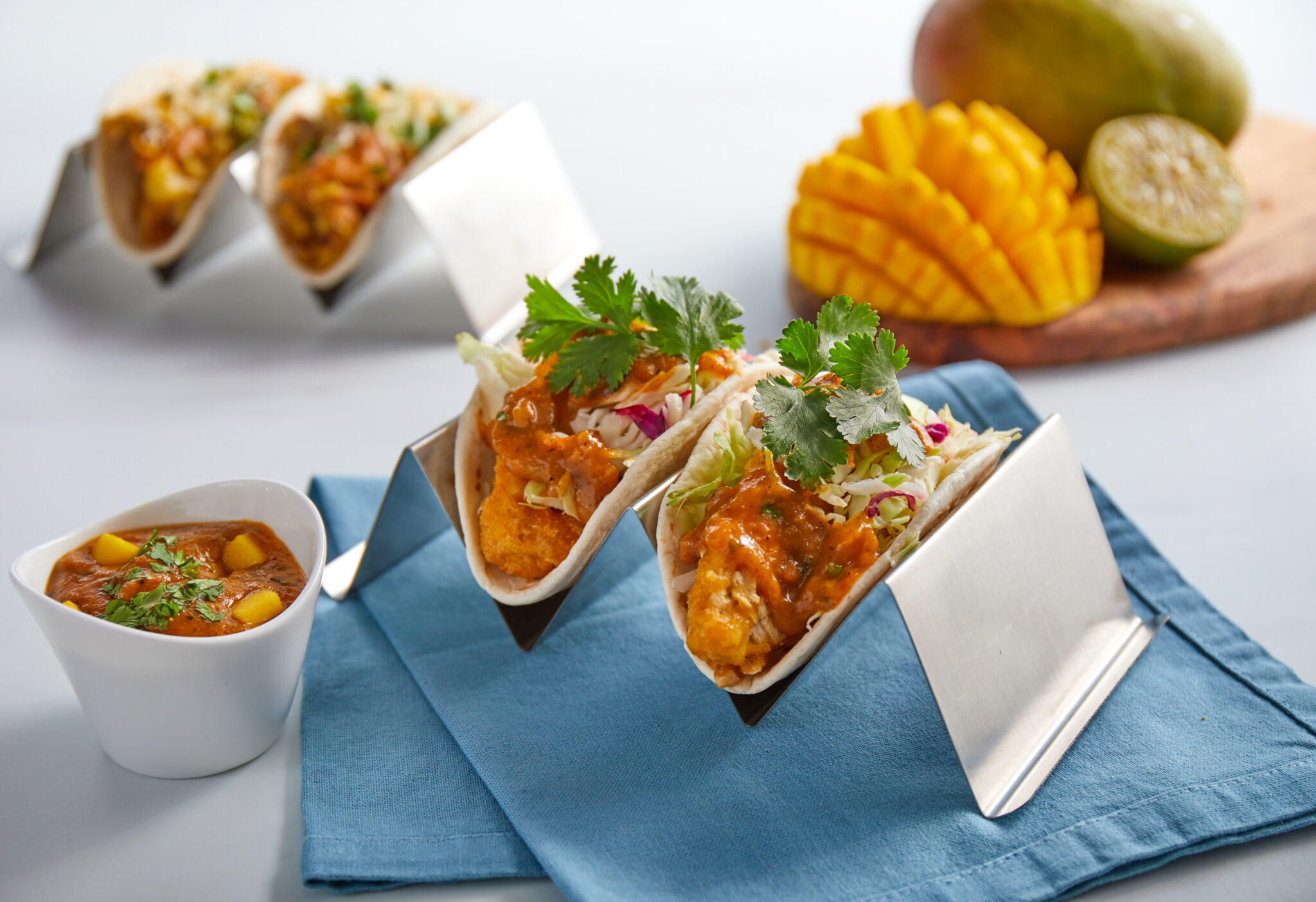 Instructions
Using a sharp knife and cutting board, cut the tomatoes, mango, peppers, and onions into 2" pieces making sure to have as much of the items exposed for roasting. Mix all together.

Drizzle the oil over all the fruit and veggies. Season with the salt, pepper, garlic, and place into 425-degree oven for 25 minutes or until the fruit and veggies have seared.

Once roasted let set for 10 minutes, once cooled place all ingredients on the pan into a blender. Add in the garlic and cilantro and blend for 20 seconds.

Add in all the remaining ingredients and blend for 1 minutes until all the ingredients are fully blended and combined.

Taste and adjust any spices, place into storage container until ready to use.