Mango Bruschetta
PREP TIME20 minutes

COOK TIME

TOTAL TIME

SERVINGS1
Ingredients
2 Large Ripe Mangos, cut into chunks
1 Small Garlic Clove, minced
3 tbsp Olive Oil, divided
1 tbsp White Balsamic reduction
10 Large Basil Leaves, julienned
1/8 tsp Kosher Salt
1/8 tsp Fresh Cracked Pepper
1/2 Baguette, cut into thin rounds
2 Balls Burrata
PREP TIME 20 minutes

COOK TIME

TOTAL TIME

SERVINGS1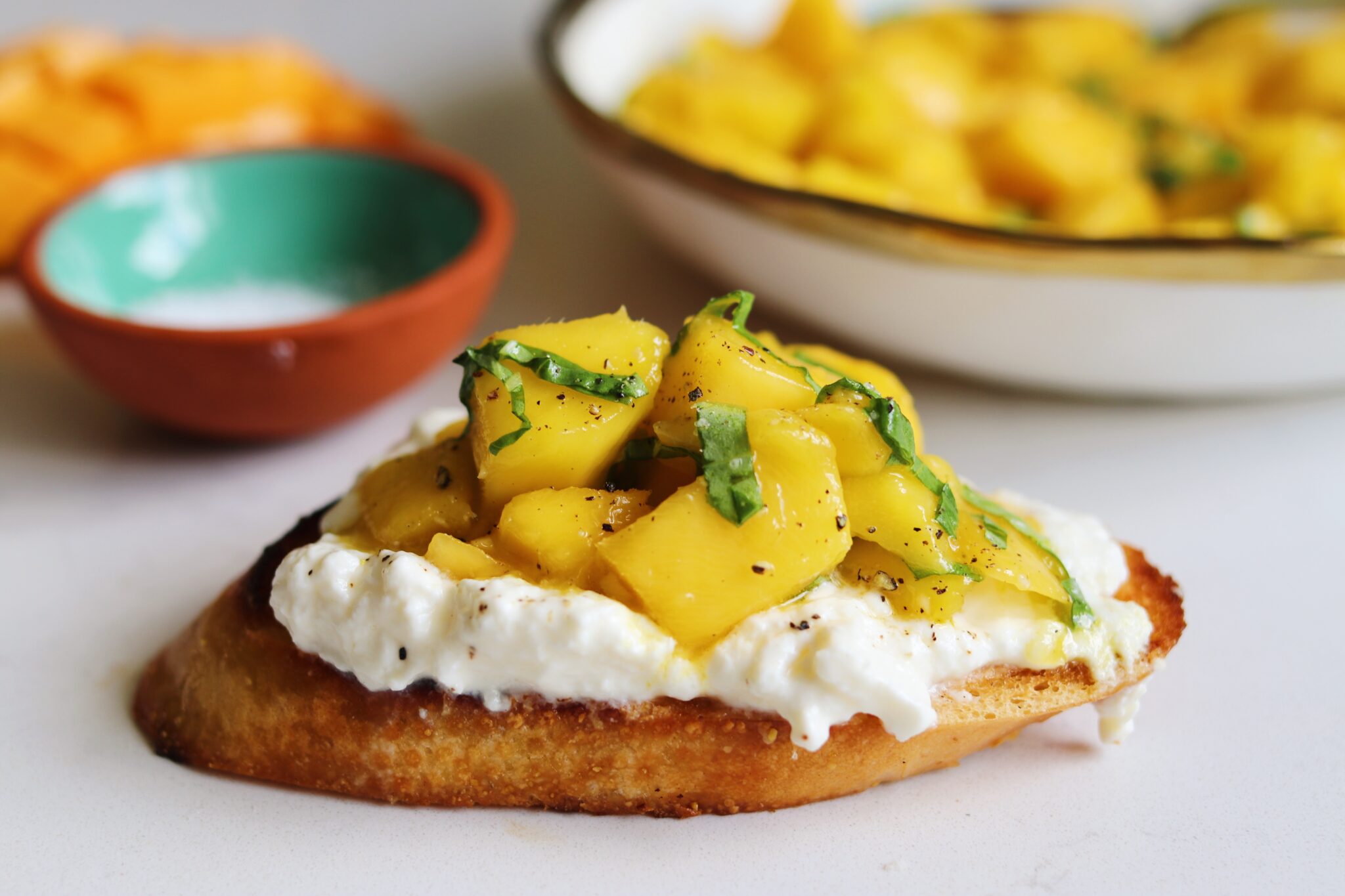 Instructions
Combine mango, garlic, 1 tablespoon olive oil, white balsamic glaze, basil, salt and pepper in a bowl and stir until mixed. Set aside.

Add the remaining 2 tablespoon of olive oil to a hot fry pan over medium and add the sliced baguette rounds on top. Cook the baguette rounds in the olive oil until they're crispy and golden, then remove from heat.

Add a spoonful of burrata to each piece of toast and top with a few scoops of the mango mixture. Finish with a sprinkle of salt.