Back to School: Tips to Prepare Your Family's School Routine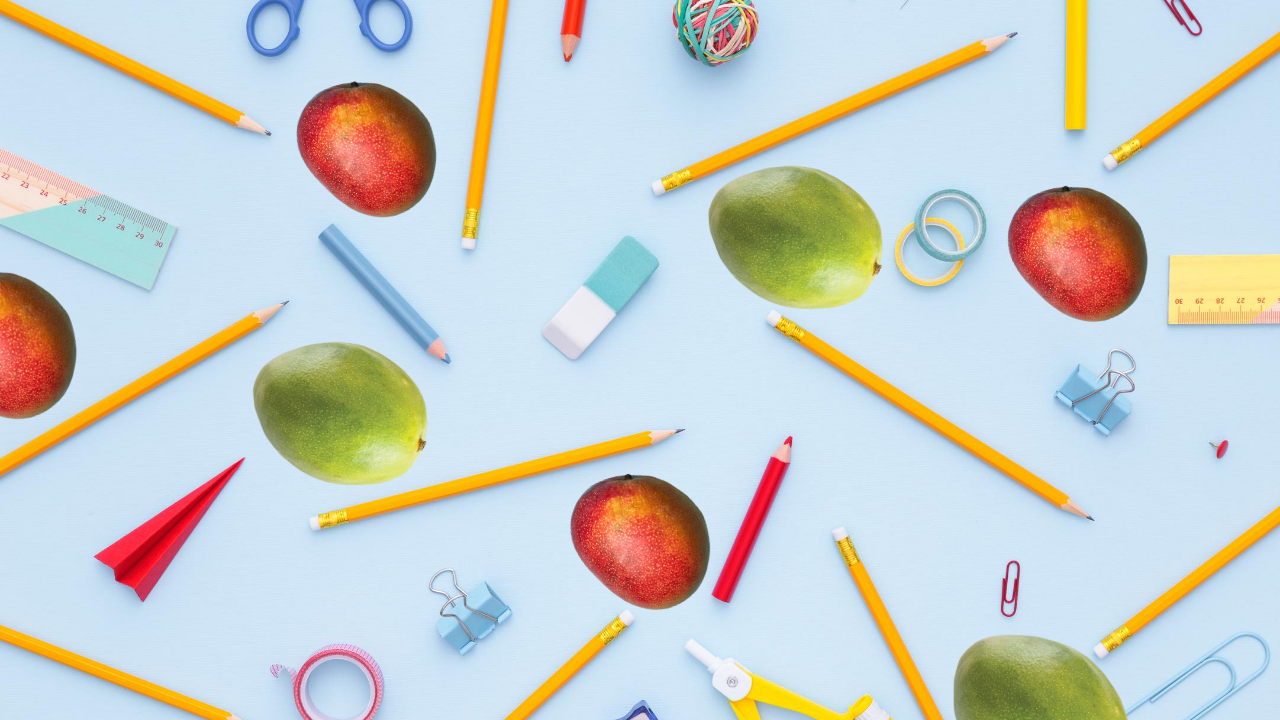 It's that time of year again, back to school! For kids across the country, summer is filled with plenty of playtime, popsicles, and sun rays. But, as summer winds down, the season gives way to a new school year signaling a swing back into routine. Although preparing for this year may look a little different for many families, organizing an environment that's conducive to learning will help to ensure a productive and happy year ahead. Not to mention, we all know the importance of fueling our students so they're nourished to flourish at school and beyond, and, of course, mango can help!
Whether your kids are learning virtually or in-person this upcoming academic year, we've gathered some easy-to-follow back to school tips to ace this year with flying colors! We hope these ideas will give you smooth mornings, easier meals, and ultimately alleviate stress. Now parents, let's get that A+!
Get Organized.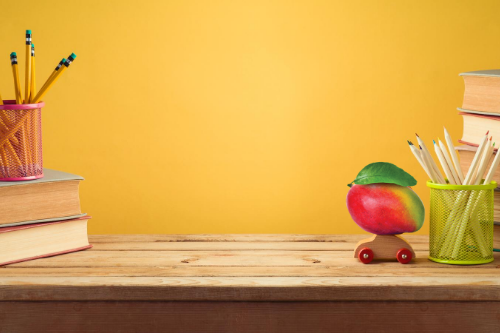 If you help your child stay organized through the school year, it'll keep them motivated. Think about streamlining those daily routines ahead of time. For example, layout clothes for the week, prep the bathroom for morning rituals, and set multiple alarms to keep the momentum going. Here are some more ways to help:
To keep the day running efficiently, prepare an area (maybe in the kitchen) where your kids can roam to once they're ready to start their day. This space could include things like a grab-and-go breakfast and snack bar, daily routine checklist and calendar, and assigned cubbies to hold backpacks, sweaters, shoes, etc.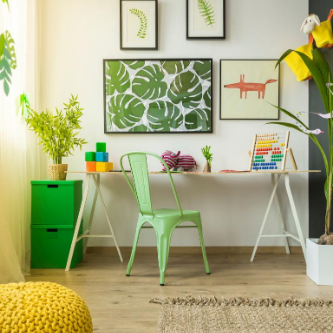 This tip is especially important if your children are learning remotely. Having a designated area means less room for distraction and promotes a "school mindset." It doesn't have to be boring either! Although you should have a well-lit, quiet space with a desk or table, do try to incorporate cozy things like beanbags, colorful rugs, over-sized pillows, and artwork. This can help a student feel relaxed, comfortable, and encourage their desire to spend time in this area. Moreover, organize the necessary equipment, tools, and supplies in bins and/or baskets, and use a labeling system so materials are easy to find when needed.
Plan Ahead.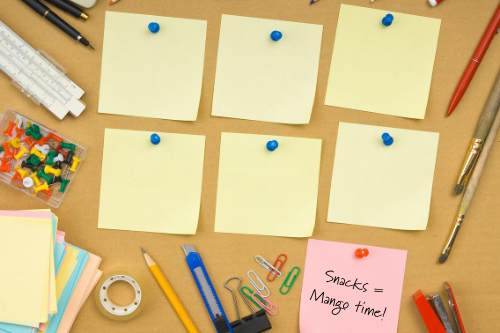 Needless to say, it's super helpful to have a calendar posted where everyone can see the shape of the week at a quick glance. And it's easy to create one that fits best for your family to establish expectations. We recommend using a dry-erase or bulletin board and assigning each family member a color to showcase their scheduled activities, upcoming events, and any other important assignments.
Busy families can save major time and money by preparing meals ahead of time, so take a day to fill out your weekly meal plan. Try to prepare or cook what you can during the weekend when you're not so rushed, this gives you less things to worry about during the work week.
Mangos are the Superfruit for a Super School Year!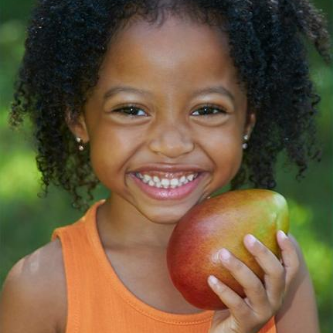 Of course, you'll need to include mangos in your school routine!
Mangos are packed with nutritional value, helping to make them a superfood. This fruit contains over 20 different vitamins and minerals, and one serving (3/4 cup) provides 50% of your daily value of vitamin C!
Mangos are always in-season. Throughout the year, you'll be able to find different, delicious varietals, so try them all!
Breakfast
We can all agree on the importance of a good breakfast, right!? This superfruit is filled with beneficial ingredients and power-packed with natural fuel to boost your student's day! Check out some of our favorite recipes to start the day!
Mango Fancy Toast Board-3 Easy Ways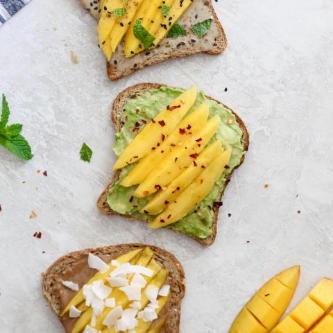 Lunch
PB&J sandwiches have been a lunchbox staple for as long as we can remember! Our take on this lunchbox classic is a kid-friendly and nutritious twist on an all-time favorite. Also, if you're looking for a hot meal alternative packed with plenty of veggies, our Honey Shrimp and Mango Stir-Fry is a sure win with the kiddos!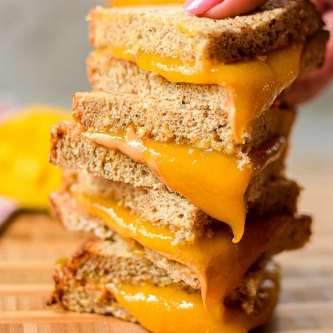 Honey Shrimp and Mango Stir-Fry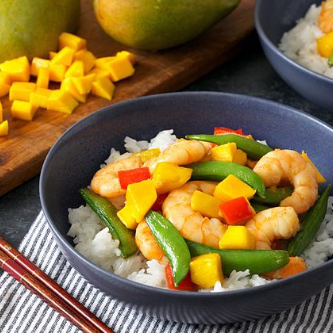 Dinner
There's no better way to wrap up the day than with a family gathering around the dinner table. These meals are simple to make together and bring comfort to all as we transition into a new school year.
Baja Fish Tacos with Mango Salsa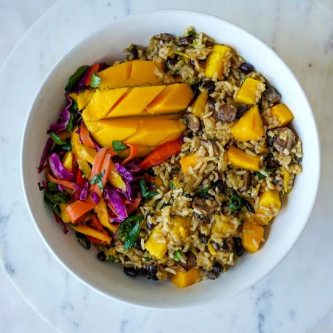 So, don't forget to add mangos to the weekly grocery list! And remember when choosing a mango, it's all in the feel. Tip: If it gives a little, it's ready to eat. If it's hard, save it for later.
Stay Positive.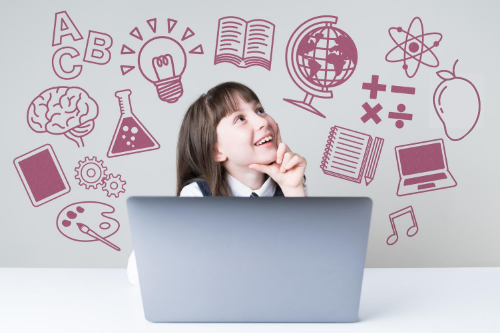 Heading back to school can feel hectic, so it's imperative to keep a level head and remain optimistic. As parents and children adjust to a new normal, it can feel a bit unnerving. Depending on whether kids return to the local school campus, have online learning or a combination of the two, switching back into routine can give a sense of control and certainty, even during times of unpredictability.
Have Fun!
Most importantly, have some fun—for real. School shouldn't feel like a punishment. Make memories that'll last a lifetime and embrace this as a time to spark curiosity and growth.
Let us know how your family is preparing in the comments below!