Back to School: Easy Breakfast Recipes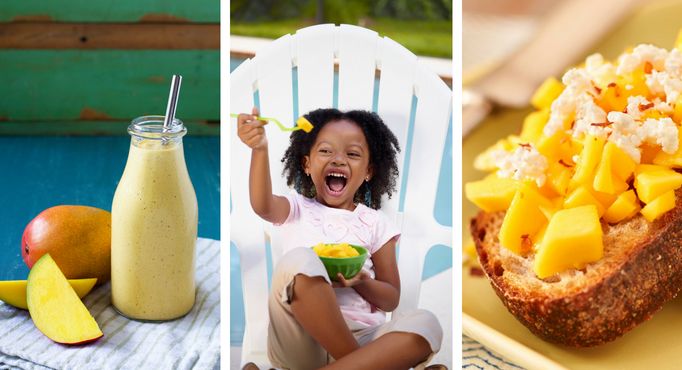 Can you believe it's that time of year again? The days are shorter, the backpacks are fuller, and moms and dads are scrambling to make a delicious and healthy meal before the kids have to catch the bus. If you're anything like us, time is of the essence, and we don't have time to whip up a gourmet meal every morning. Luckily, mangos are easy, fast and perfect for breakfast.
But if you need a bit more than fruit to sustain you until lunch, here are a few under 10-minute easy breakfast recipes to brighten up your morning.
Mango Toast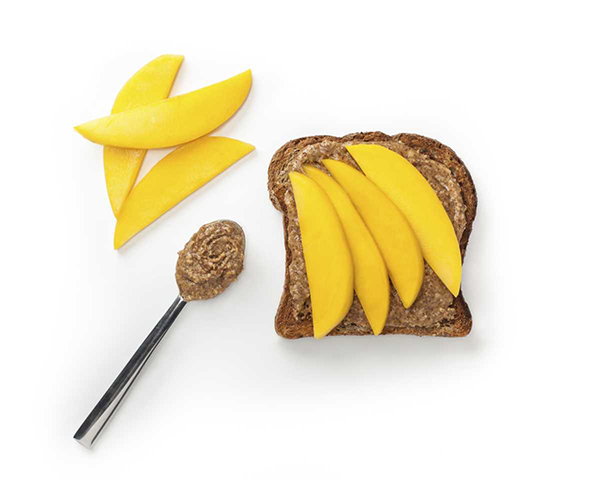 It doesn't get much easier than toast, and elevating your topping from just butter is a simple way to feel fuller for longer. Try an almond butter and sliced mango toast for a sweet (and simple!) variation. All you'll need is bread, almond butter, mango… and a toaster! You can whip these up in less than five minutes, and you won't feel guilty for serving the kids a sugary breakfast.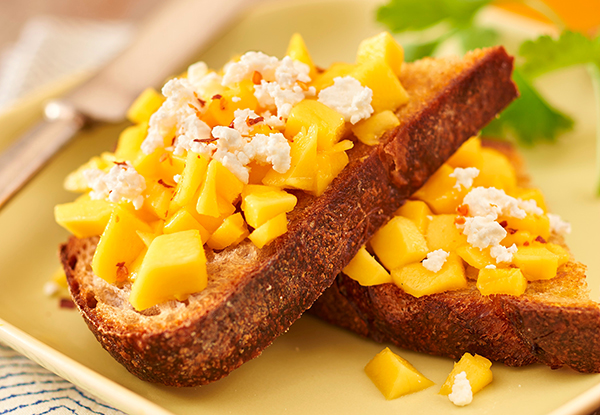 Mango toast doesn't have to be sweet. This recipe might not be super appealing to little ones, but mom and dad won't be able to resist. Add feta cheese and red pepper flakes onto thick country bread for a savory and sweet mango toast with a slight heat. This is another quick breakfast that will take you less than five minutes to assemble.
Smoothies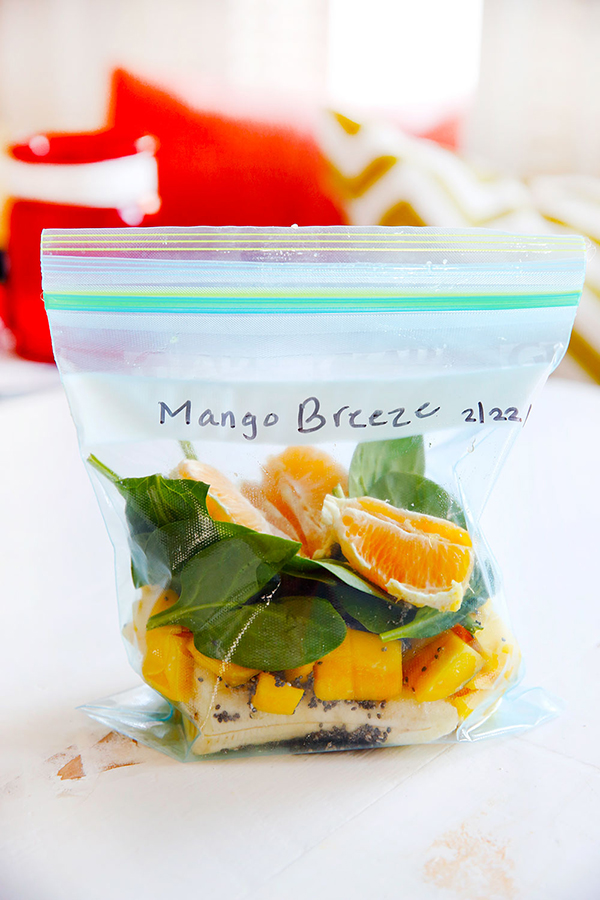 You can't go wrong with a smoothie in the morning. It's easy to blend up whatever fruits and veggies strike your fancy, but if you need some inspiration, look no further. This mango, orange, banana and chia seed smoothie is perfect to prep ahead of time to save time in the morning. Freeze your fruits and veggies in individual containers, so you're all set for the entire week ahead.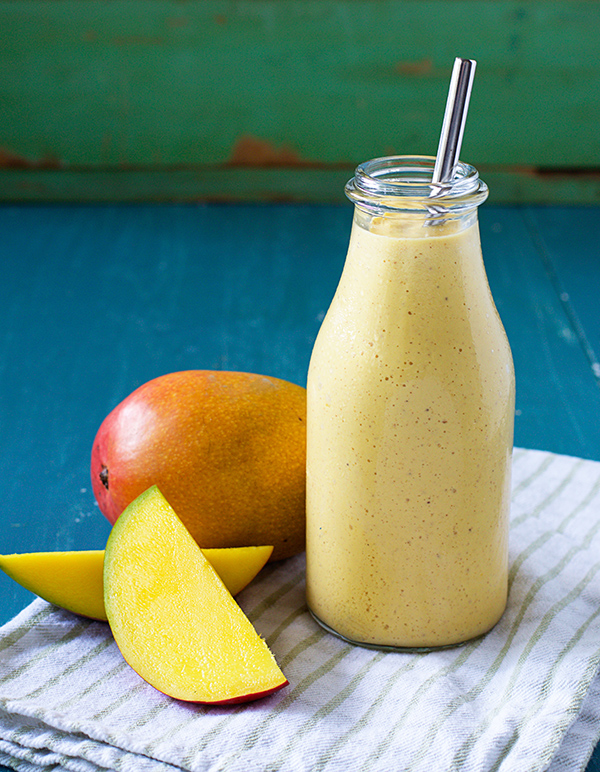 To stay full longer, try a mango protein smoothie. This four-ingredient smoothie packs a protein punch thanks to the peanut butter. The only prep work involved with this one is freezing your mango cubes the night before. Otherwise, combine, blend and take with you on your morning commute.
For more breakfast inspo, check out our entire mango recipe catalog to find the perfect dish to start your morning right!