Back to School: Easy Dinner Recipes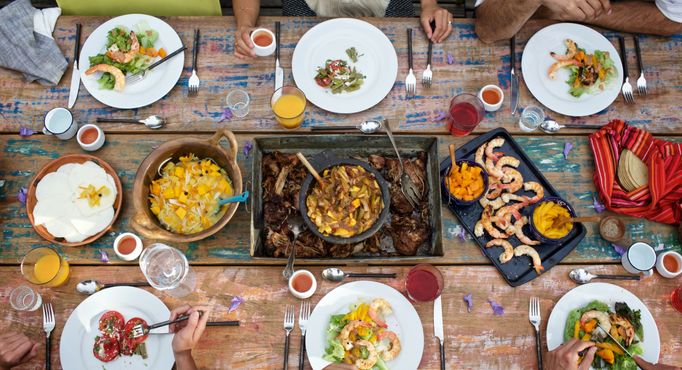 Dinner is probably the toughest meal of the day. Between juggling your 9 to 5 job, taking the kids to their after-school activities and then also getting a healthy meal on the table – it's not easy being a parent! If you're like us and strive to get the family around the table for a few meals a week, we have some simple, tasty dinner recipes to save time, while not skimping on flavor.
Ayesha Curry is the definition of a super mom! She knows what it's like to be a busy working parent, so she created this oven baked chicken tender recipe with a colorful rainbow mango slaw to make your life easier. You probably already have most of the ingredients in your pantry, you'll just need to get the fresh stuff.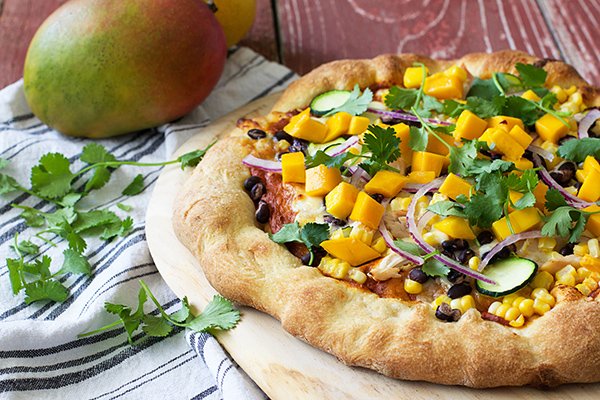 Whether you like pineapple on your pizza or not, I think we can all agree on one thing – pizza is a crowd pleaser! This southwest mango pizza combines spicy Tex-Mex flavors with the floral fruitiness of mango. If this recipe is a bit complicated, you can even simplify where it makes sense to your family. It's hard to mess up a pizza!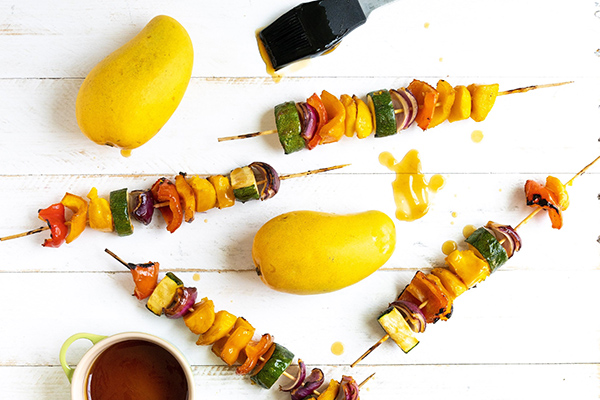 It doesn't get easier than this recipe. Dice up your favorite veggies with some mangos ahead of time and put them on skewers. When you get home from work and school, all you have to do is toss them on the grill for ten minutes. You'll be enjoying dinner in no time.
Topped with mango and cucumber, these quinoa bowls are fresh and filling. This might seem like an advanced meal to prepare after work and school, but if you've got 30 minutes to spare, it will be worth it. The savory curry flavors infused in the quinoa balance against the sweet mango. This will quickly become a dinnertime favorite.
What are your go-to dinner recipes that are sure to get the family around the table? Share in the comments below.