Back to School: Easy Lunch Recipes for Parents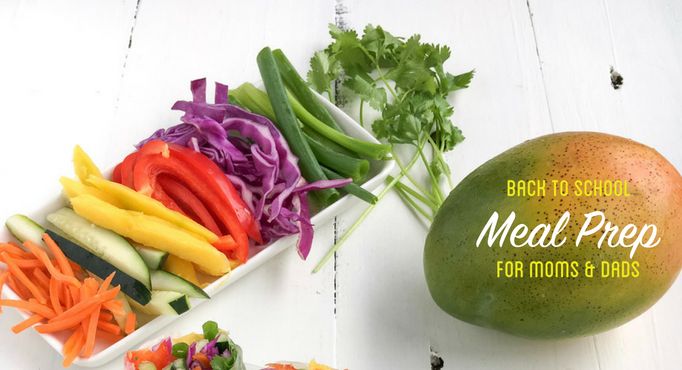 Going back to school is an adjustment for the entire family. Sure, you've got to buy the new school supplies, pack their lunch and send them off to school each day… but what are you going to have for lunch? Most of us will just swing by the closest fast food joint for a super quick lunch just to keep us going for the rest of day.
But, we think the trick to eating healthy and filling meals is to prep for the entire week on Sunday. I know, I know, another thing to add to your Sunday scaries list. If you take the time to prep your lunches all at once, you'll be glad when you're rushing around in the morning to get the kids out the door.
These fruit and veggies bowl are super easy to make a bunch of ahead of time. You're mostly just chopping the produce and combining into Tupperware containers. You may want to consider chopping the avocado at work, so you won't have brown mushy 'cados in your lunch. Otherwise, these bowls are super easy to put together, and shine some bright, tropical flavors onto your day.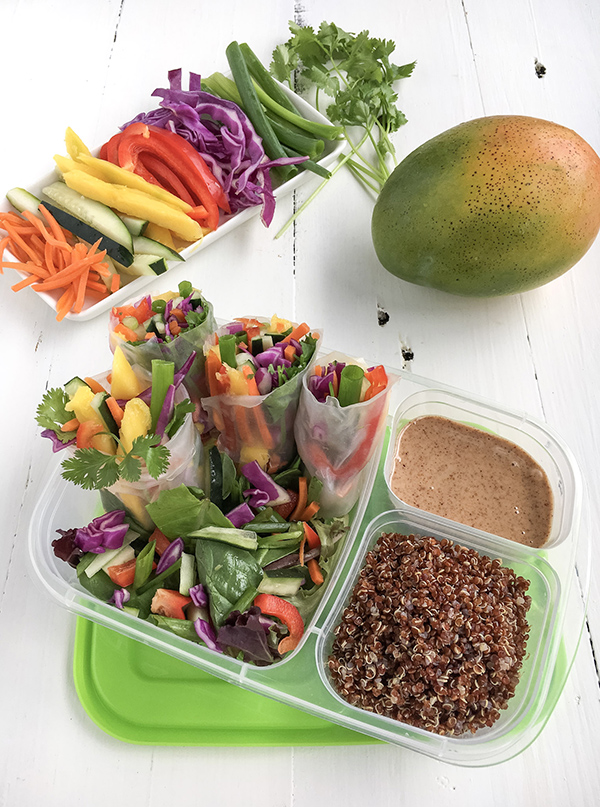 Hellooooo, easy vegan recipe! We love this recipe, because you can ultimately put whatever you want in your spring rolls. Don't love onion? Leave it out! Want to add some avocado? Add it in! Test your favorite combo of fruits and veggies to make the ultimate spring rolls. Don't forget the almond butter dipping sauce!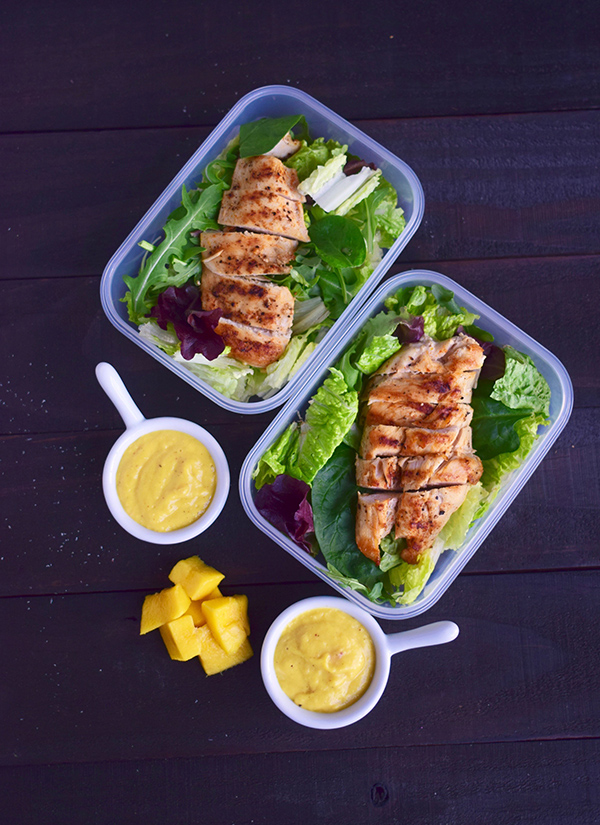 This is a super great meal prep recipe. Grill up all your chicken for the week, combine the salad, and toss your vinaigrette ingredients in the food processer. Ok, there are a few steps in between those, but this is still a super easy, filling and delicious recipe that you can make up ahead of time.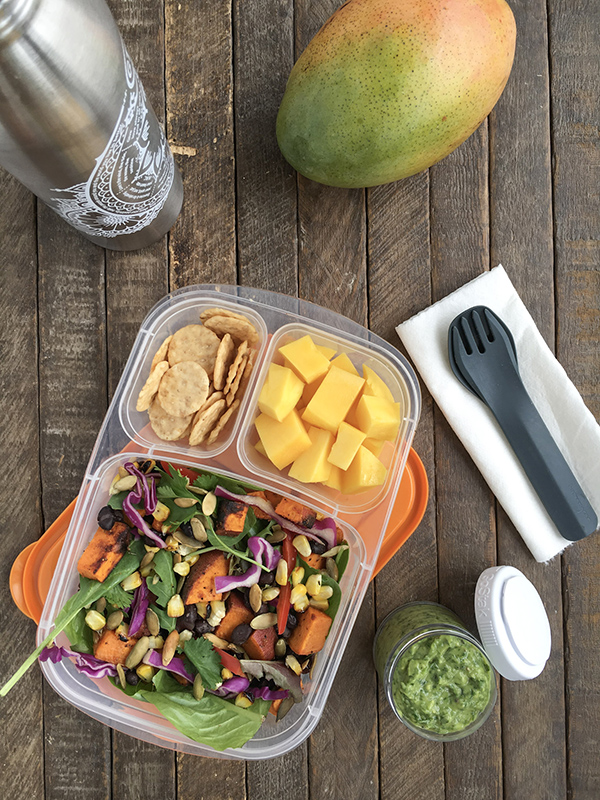 Nothing says fall more than pumpkin seeds and sweet potato. While mango may play a supporting role in this dish, you won't want to pass up on these autumn flavors. Use bento boxes, so you can divvy up the salad, add a side of diced mango and whatever other snacks you'd like!
Don't forget to take care of yourself during this stressful back to school time – it's important you continue to eat healthy during all the hustle and bustle.