6 Mango-nificent Desserts to Sweeten Up Your Day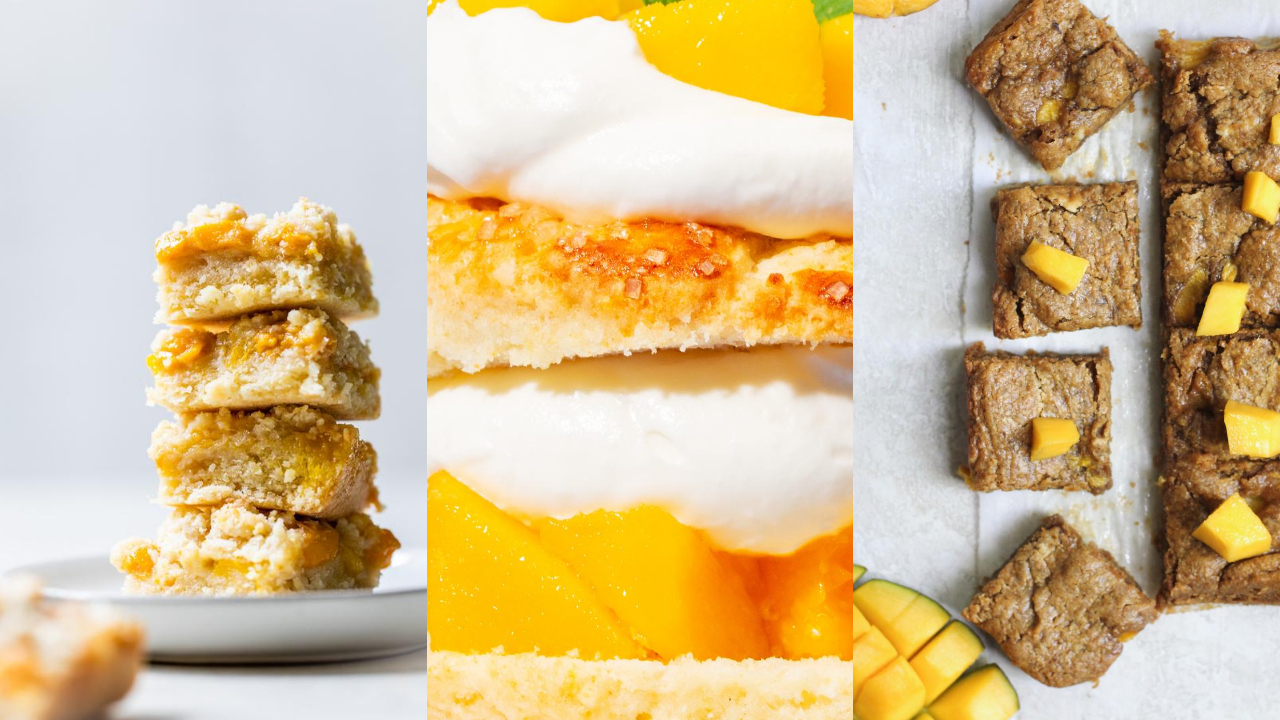 We all know mangos are a great start to your day whether in your favorite smoothies or on its own, but you can also finish your day on a high-note. When you're looking for a delectable treat to end your main course, we have the perfect dessert round-up to wind down the rest of your summer nights and beyond. These simple, crazy-delicious sweeties are filled with juicy mangos and will have you making them again and again!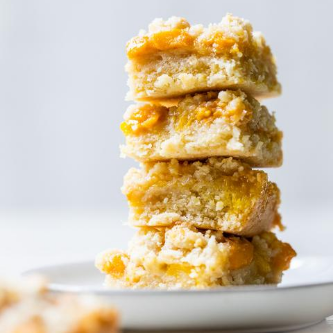 Crumbly soft bars made with a buttery crust, filled with jammy mango, and topped with both diced mango and shredded coconut. A delicious bite everyone will enjoy and can be easily frozen for later.
 
Become a smooth operator with this light, airy, creamy mousse! Makes for a decadent dessert that's the perfect amount of sweet.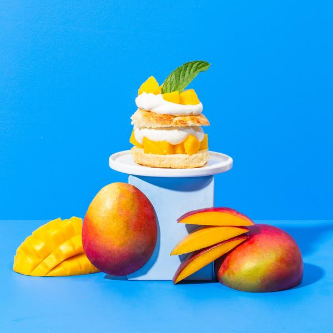 Freshly chopped mango, dolloped with homemade whipped cream, sandwiched between two tender, flaky buttermilk biscuits. This is the dessert you need to be making right now! If you can't get enough shortcakes, then try our Jungle Shortcake in a Jar!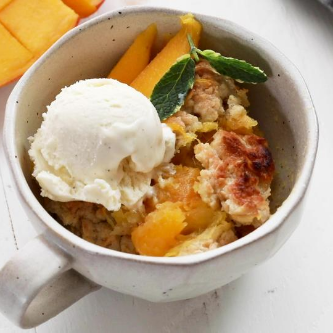 We love any dessert with ooey gooey filling oozing out of the sides! If you want to be sent to cobbler heaven, you'll have to try our Mango and Blueberry Cobbler as well!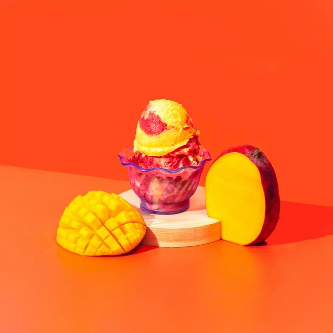 If you can't take the summer heat anymore, then you'll love this "no-cook" recipe. Fresh or frozen mangos, raspberries, light sour cream, and little sugar goes into a food processor and the rest is taken care of by your freezer. The great thing about this recipe is that it doesn't require churning and the sour cream really helps boost the fat content to keep the texture smooth. We guarantee it's a "no-sweat" recipe!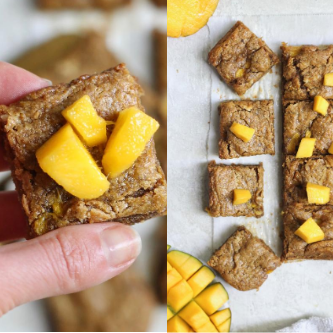 Get in the baking spirit with these blonde beauties! It combines silky almond butter and juicy mangos, giving you a nutrient-filled sweet treat that you simply can't beat!
Bon Appétit
Remember, mangos are always in-season so these recipes can be enjoyed all year long. Or if you're looking to save a little time on prep, frozen mangos are a great option too! Also, since this superfruit is incredibly versatile, it makes a wonderful complement to savory dishes. Be sure to check out our lunch and dinner recipes to serve up before dessert time!
Which of these mango-filled desserts are you craving? Share your favorites with us in the comments below.