Let's taco 'bout these tasty mango tacos!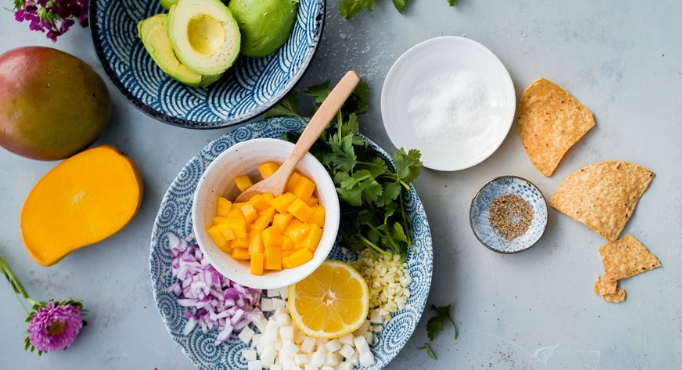 There's always room for another mango taco. Luckily, mango pairs perfectly with lots of different kinds of tacos. From spicy salsa toppings to the main ingredient in vegan tacos, we bet we've got a recipe for you.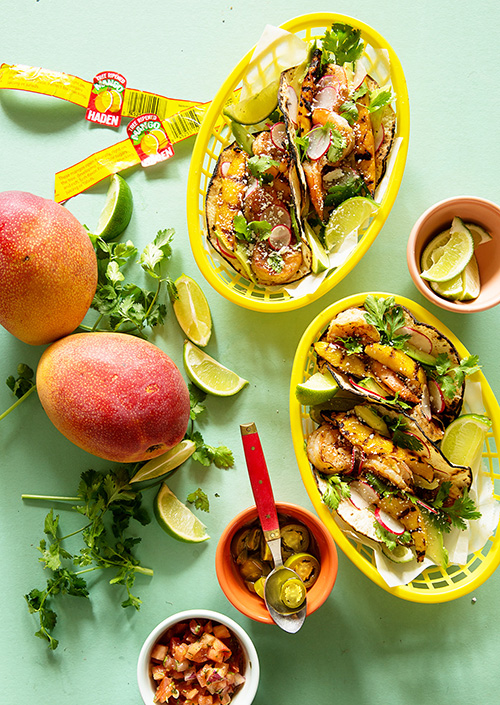 Seafood and mangos go together like peanut butter and jelly. Grill up your mangos and shrimp on skewers for a lightly charred and flavorful tacos. Add your favorite toppings like jalapeños or cotija cheese for a flavor explosion!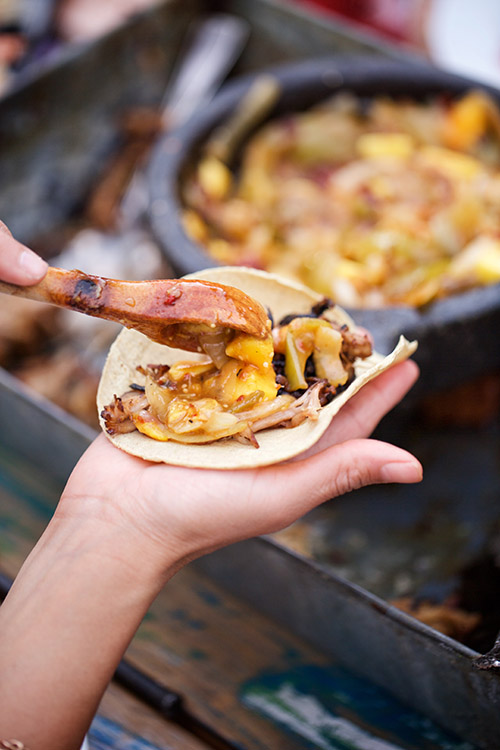 Try these pork carnitas for an authentic Mexican street food-style dish. Developed by Chefs Jorge Fitz and Beto Estua from Casa Jacaranda, Mexico City, the spicy and sweet mango, tomatillo and chipotle salsa takes inspiration from their own grandmother's recipe.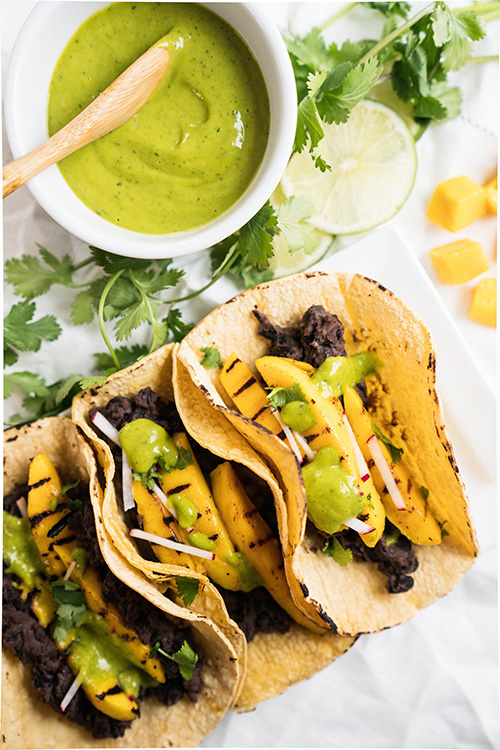 Vegan and gluten-free sure doesn't mean it's flavor free! These grilled mango tacos let the mango take centerstage. Grilled mangos are the main ingredient in these tacos and the dream sauce! Blended mangos, onion, cilantro, lime and more make up this tasty topping.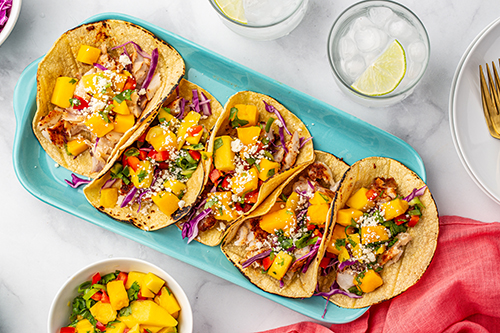 Transport yourself to your favorite tropical locale with these Baja fish tacos. Between the chili-spiced cod to the mango, red pepper and jalapeño salsa, your kitchen will be transported to a warm and sunny beach!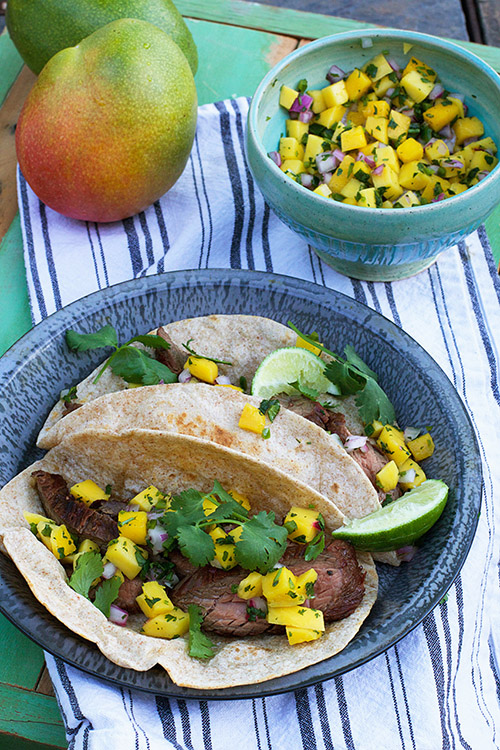 If beef tacos are more your speed, try this carne asada version. The sweet marinade brings out the bold flavor in the steak and combines perfectly with mango salsa.