Healthy & Happy with Mango Smoothies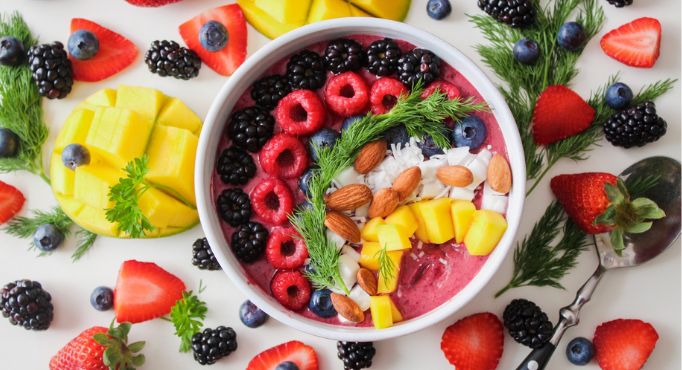 No one is ever sad when they have a mango smoothie in their hand! Whipping up tasty mango smoothies every morning may seem daunting, but it's actually quite easy if you do a little prep. Fresh mango freezes really well, so you'll be set for days if you cut up your mangos beforehand.
The beauty of mango smoothies is the combinations of fruits and veggies are endless! Here are just a few of our favorite mango smoothies to make your morning easy!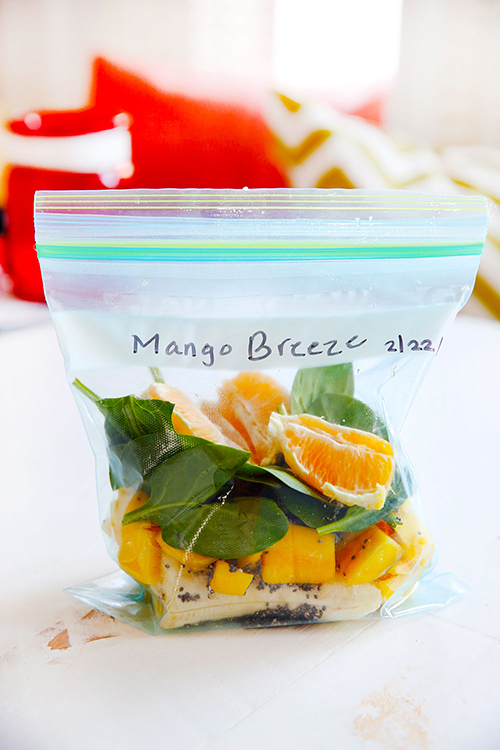 Are you always in a hurry to get out the door? Mango smoothies make it easy to get some vitamins and nutrients into your diet, and these smoothie packs make it even easier to make in a rush. Prep all the ingredients in a container and pop in the freezer the night before or week before! Blend it up in the morning and you're ready to go!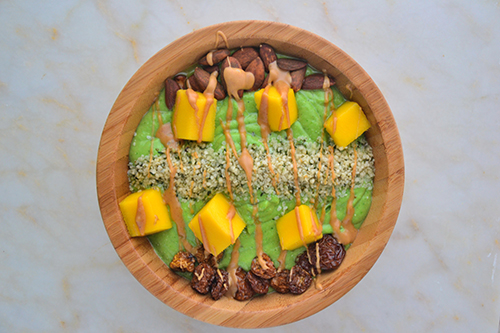 Smoothie bowls are all the rage. Whip up your own with this mango, avocado and spinach mix. The avocado brings some extra creaminess and good fats, spinach offers potassium, and one cup of mangos contain 100 percent of your daily vitamin C. It's hard to go wrong with this flavorful, healthy and colorful smoothie bowl.

Need to get some protein in this morning? Try a mango protein smoothie. Instead of reaching for the protein powder, try adding some peanut butter. The one tablespoon of peanut butter in this smoothie offers 3.55 grams of protein. The peanut butter combined with sweet mangos and creamy bananas will keep you going all morning.

Part smoothie and part art, this mango smoothie bowl will have you swooning from its vibrant colors and tasty fruit combo. In this recipe, the toppings take center stage. The smoothie itself only contains fresh mango, banana, yogurt, water and honey. But you can go wild with the toppings. We love fresh mango, kiwi and coconut flakes!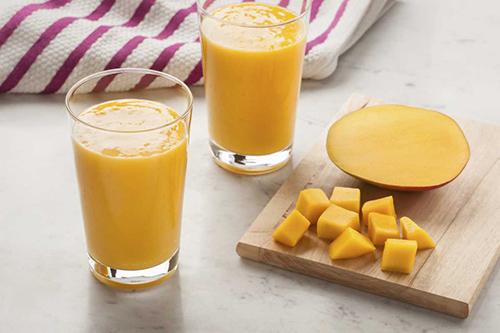 It's hard to beat a classic mango and banana smoothie. Not only are they easy to whip together, but they just taste so good. Dice up some mangos and bananas, combine with low-fat milk, ice and honey, and you'll be out the door with a smoothie in hand.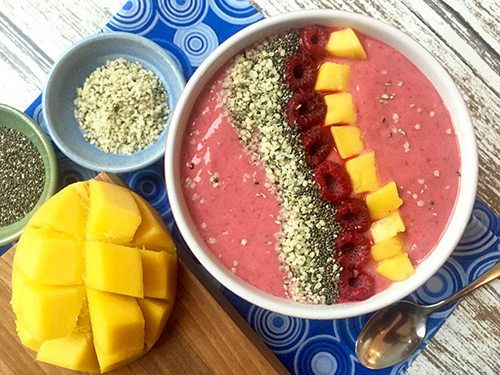 This smoothie bowl takes the sweetness from the mango and pairs it perfectly with tart raspberries. Add some chia seeds into the mixture for added texture, and don't forget to garnish the top with your favorite fresh fruits.
Watch us whip together our own smoothie bowls in our latest vlog!