Mango Smoothie Bowl Competition | Mango Board Vlog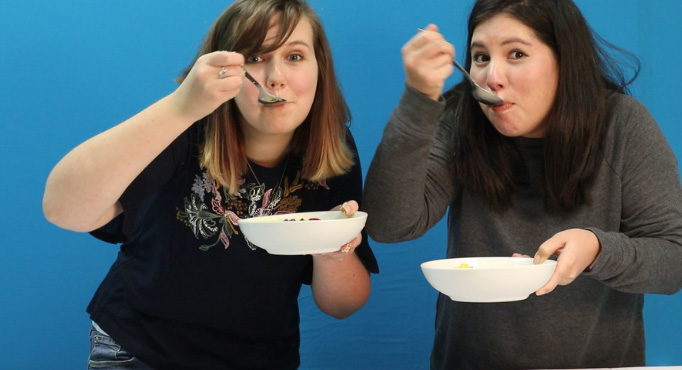 It's a new year, so it's the perfect time to debut a fun, new project! Introducing the National Mango Board vlog! Each month, we'll bring to life a blog post on our YouTube channel.
This January, we set the best kind of New Year's resolution – to eat more mangos! Just one cup of mango has 100% of your daily vitamin C and it's . It's not going to be hard to eat healthy in 2019 if you add mangos to your diet.
Watch the first vlog to see us blend up some simple mango smoothies and try to make our smoothie bowls look the prettiest… but you get to be the judge of that!