Mango Breakfast: You Deserve to Start Your Day Off Right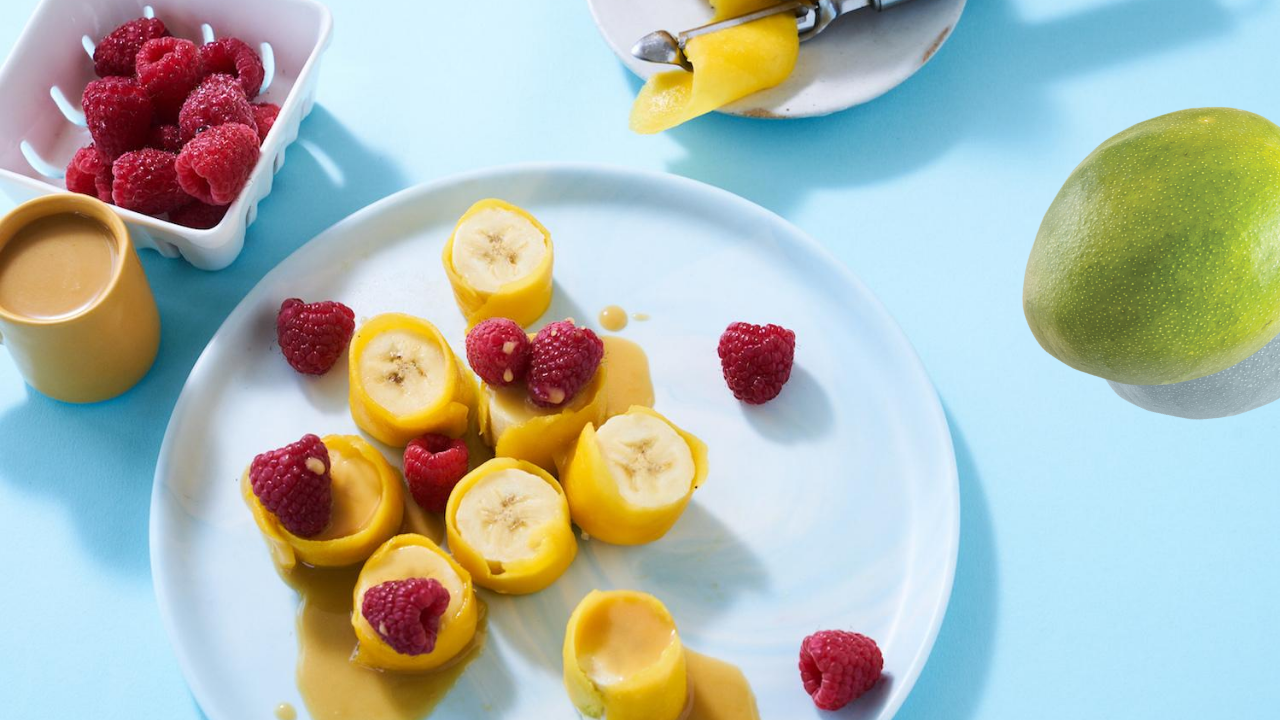 We understand the struggle of coming up with new ways to change up your mornings, but that's where mangos come in handy. Nutritious and healthy, packing over 20 vitamins and minerals to offer perfect support for the body, mangos are the ultimate versatile fruit that can be added to any breakfast.
We've devised an ambrosial breakfast menu to help save time and take some of the headache out of planning. Best of all, this can be used as part of maintaining an active routine, so let's get started!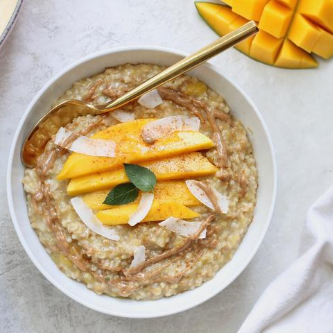 This morning bowl of energy makes for a delicious and wholesome breakfast! Packed with juicy mango and fiber for a satisfying spin on oatmeal.
Looking to set it and forget it? We hear ya! You can spend two minutes in the evening bringing the oatmeal to a boil and then let it sit overnight to cook fully. And voilà—ready to eat oatmeal in the morning! Also, try our Overnight Coconut Mango Oats and Mango Oat Breakfast Jars to mix up the flavor!
These bars have a delicious, buttery crumble with shredded coconut that perks up the mango filling. The best part is that you can make a batch of these over the weekend and freeze for later throughout the week. Use them as a quick grab-n-go in the mornings!
If you're looking for more ready-made options, try our Mango Oat Breakfast Bars and Mango Breakfast Muffins!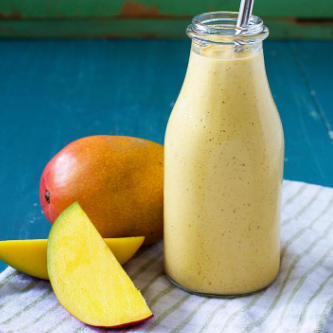 It's the perfect smoothie for a fully charge morning of vital nutrients that'll help to boost your mood and energy. Quick, healthy, and only requires 4 ingredients to make!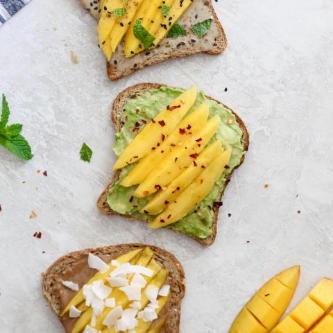 Amp up your morning toast with this recipe! With sweet and savory bases like avocado and tahini, you'll love this easy, nourishing breakfast.
Want to level up your toast even more? Try our French Toast with Mango Chutney and Coconut Cream.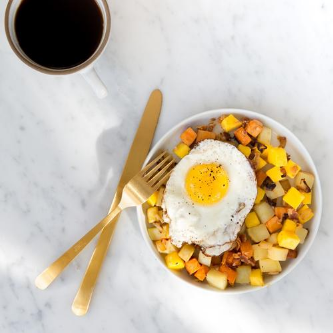 If you find yourself with a little extra time in the morning, this is perfect for breakfast or brunch! Served with fried eggs, it's a hearty, comforting, delicious meal and super simple to make.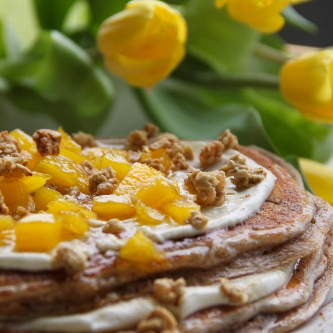 For a special breakfast, these yummy, fluffy pancakes are a great way to switch up the daily routine and use any overripe mangos. Simply irresistible, smothered in mango citrus syrup and vanilla mascarpone cream!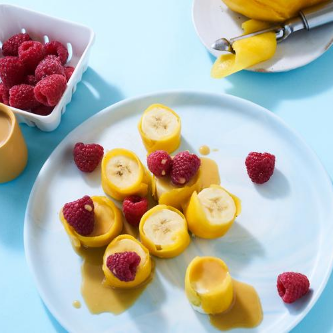 For a quick, refreshing start, try this yummy plate of happiness! This recipe features a medley of vitamin-packed fruits including bananas, raspberry, and, of course, mangos! This dish is also elevated with a drizzle of coconut sauce.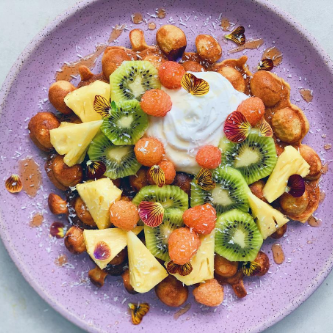 The finest leisurely family breakfast, these waffles feature juicy mangos both in the mix and in the topping. What could possibly be better for a lazy Sunday?
And Have a Good Morning!
With a different recipe for every morning to suit your daily routine, mango can help maintain a healthy and energetic start to your day. There's also the added benefit of being able to use a mango at each stage of ripeness throughout the week to minimize waste. And if you want to speed up your prep time, look out for fresh-cut and frozen mangos to help in the process. We hope you have many great mornings ahead!
Let us know what breakfast recipe you're making first in the comments below.