Four Green Must-Try Recipes for St. Patrick's Day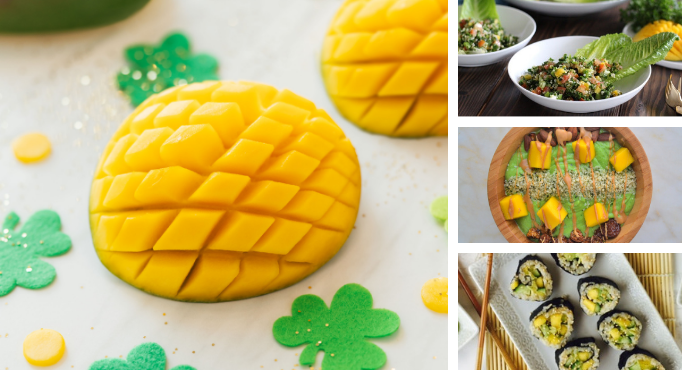 It's no secret that mangos aren't a staple of Irish cooking. Mangos need a tropical climate to flourish, and Ireland's average 50°F temperature isn't quite warm enough for mangos. That said, you can still have a mango-centric St. Patrick's Day, and we've rounded up a few of our favorite green recipes to celebrate.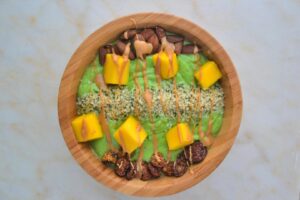 Start your day right with this Green Smoothie Bowl. Filled with good-for-you ingredients like spinach, hemp seeds, and avocado, fresh mango is the star of this smoothie bowl.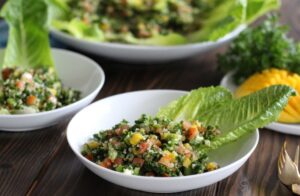 A tasty Lebanese dish, mango quinoa tabbouleh is the perfect green addition to a non-traditional St. Patrick's Day spread.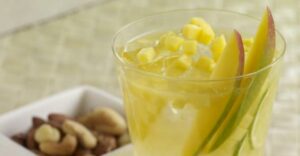 While this refreshing drink ends up with a mango yellow tint, green tea is a great alternative for party-goers looking to rehydrate from their green beers.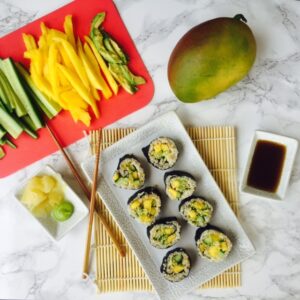 An international St. Patrick's Day feast wouldn't be complete without sushi! This vegan recipe combines avocado, cucumber and mango for crowd-pleasing sushi rolls.