Celebrating National Mango Day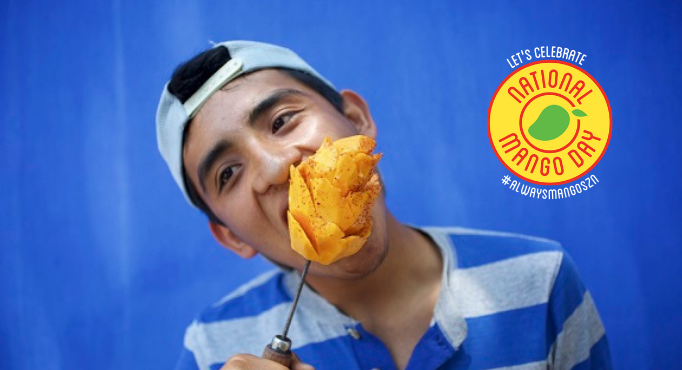 As one of the most popular fruits in the world, it's only fitting for mango to have a day dedicated to all things mango. National Mango Day is July 22 and we can't wait to share the mango-licious love!
A Global Fruit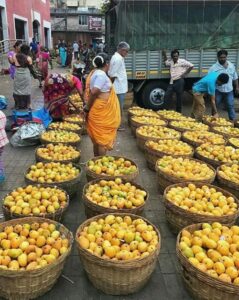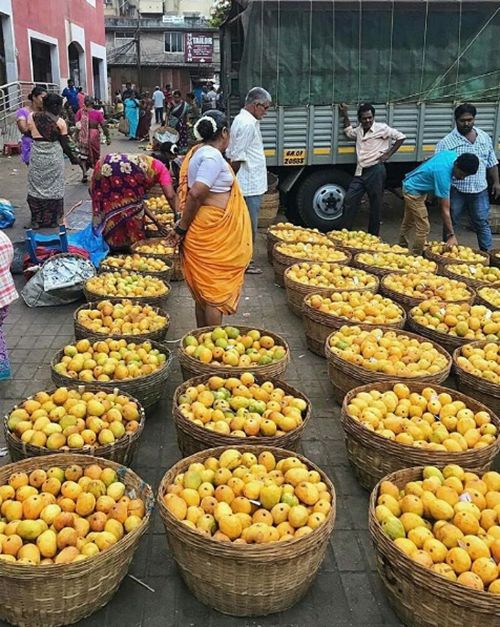 Mango isn't just a fruit, it's a part of culture and history in so many countries around the world. Mangos were first grown in India more than 5,000 years ago. From there, the mango seed traveled throughout Asia making its way to the Middle East, East Africa and South America around the time of 300 or 400 A.D. Today, nearly half of the world's mangos are harvested in India alone, where it's the national fruit. It's even become a tradition to give a basket of mangos as a gesture of friendship.
From Southeast Asia to the Caribbean to South America and beyond mangos are used in a variety of ways.
Mango Varieties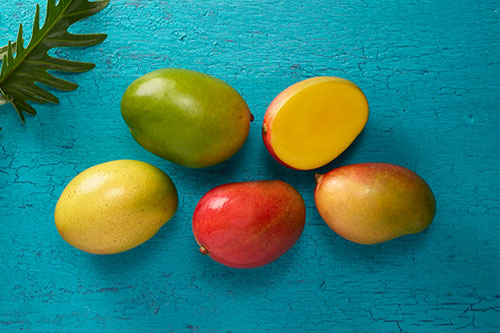 There are thousands of mango varieties across the world, however in the United States there are six kinds you are most likely to find in your local supermarket. With plentiful availability, this is a great time to sample different varieties and explore their flavor profiles.
Kent Mangos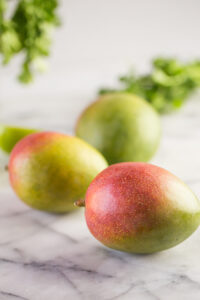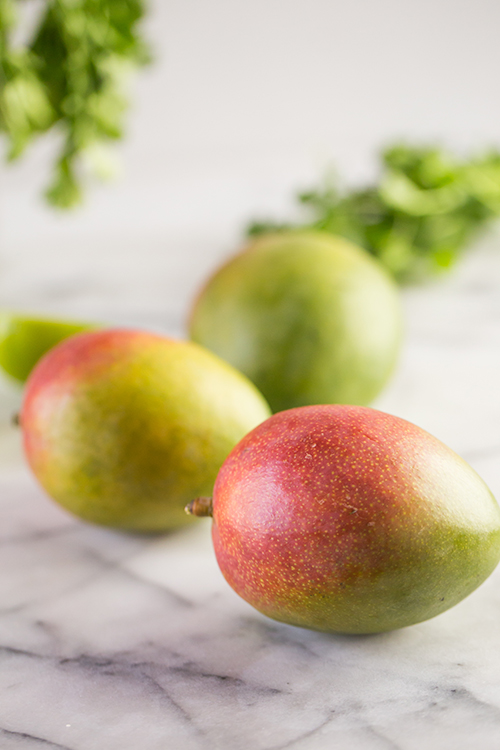 Available June through August, December through February
One of the sweeter and less fibrous varieties, Kent mangos are dark green and can have a red blush and yellow undertones.
Tommy Atkins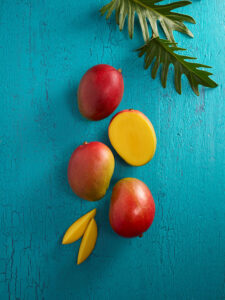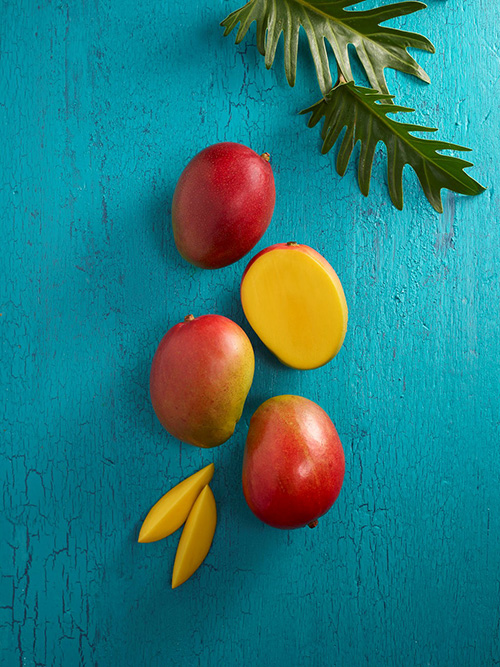 Available March through July, September and October
Tommy Atkins is what Americans typically picture when they think of a mango. Big, round and mostly red with yellow, orange or green accents, the Tommys are widely available most of the year, and you're best off to give it a squeeze to check if it's ripe. If it gives a little, you're good to go!
Spend Your Day with Mango
With more than 300 recipes, we know a thing or two about how to incorporate mango in a variety of dishes! From sweet to savory, mango is perfect for all mealtimes!
Breakfast
Zingy Ginger Mango Smoothie: https://www.mango.org/recipes/zingy-ginger-mango-smoothie/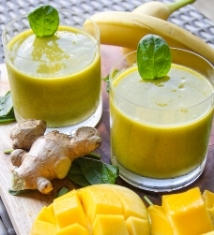 Lunch
Mango, Black Bean & Caramelized Veggie Burrito: https://www.mango.org/recipes/mango-black-bean-caramelized-veggie-burrito/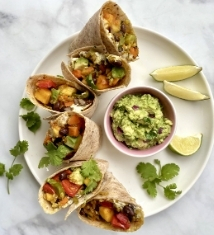 Snack
Mango Chia Pudding: https://www.mango.org/recipes/mango-chia-pudding/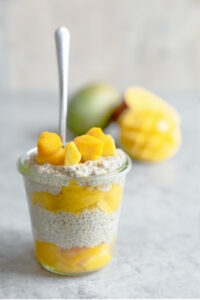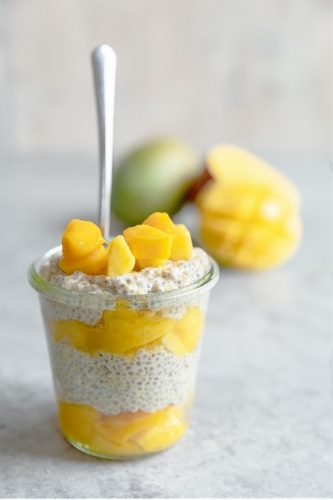 Dinner
Thai Curry Meatballs with Spicy Mango: https://www.mango.org/recipes/thai-curry-meatballs-with-spicy-mango/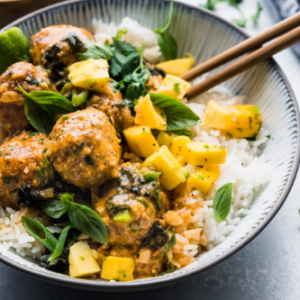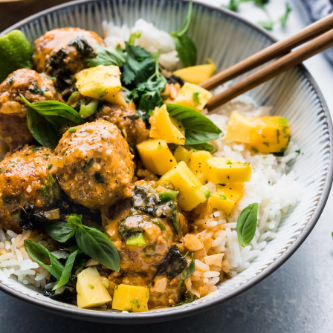 Dessert
No Bake Mango Sticky Pie: https://www.mango.org/recipes/no-bake-mango-sticky-pie/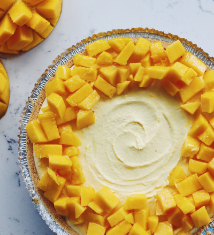 Drink
Mexican Mangonada: https://www.mango.org/recipes/mexican-mangonada/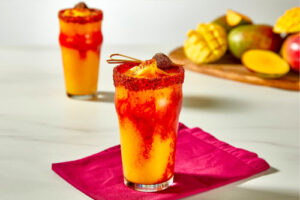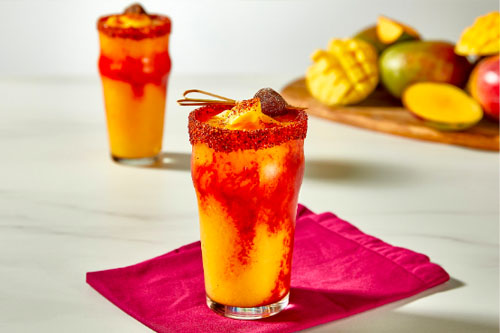 Learn how to choose the perfect mango and how to cut your mango once you bring it home!
It's #AlwaysMangoSZN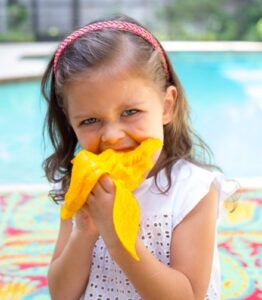 Are you as big of a mango fan as we are at the National Mango Board? Share your mango story with us by positing a video about how YOU enjoy mango. You may even be featured on National Mango Board social media channels!
Use the hashtag #AlwaysMangoSZN and tag @mangoboard on Facebook or Instagram, @Mango_Board on Twitter, or @National Mango Board on LinkedIn. Or, email your videos directly to us at alwaysmangoszn@mango.org with the subject line #AlwaysMangoSZN.
The National Mango Board reserves the right to use User Content as determined by the staff and agencies. For full terms and conditions, click here: National Mango Board Promotional Terms