Spring Forward with Mangos this Season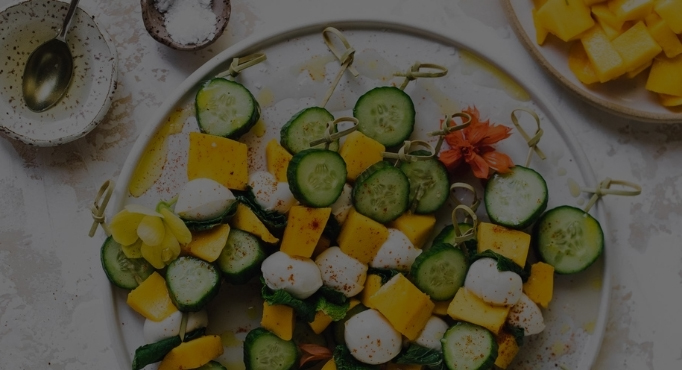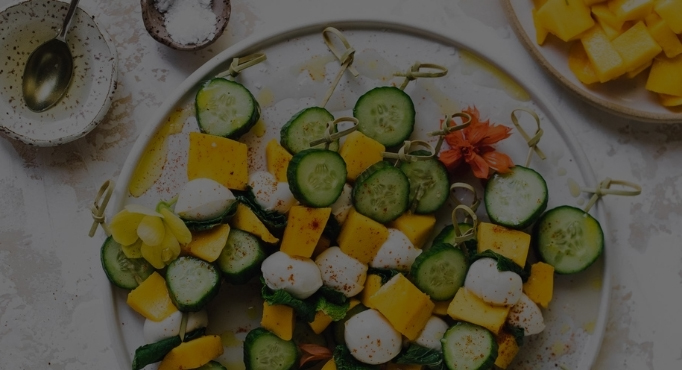 As we savor the magical time of spring, with its budding leaves, chirping birds and blooming flowers, consider this: mangos are bountiful during this time of the year! Although mangos can be found year-round, this time of year marks the start for peak availability of Honey, Keitt, Francis, Haden, and Tommy Atkins varieties.
In addition to their amazing fruity flavor, mangos contain several key nutrients which may help your body's natural immune system to work properly. These include important micronutrients such as Vitamin A, Vitamin B6 and Vitamin C.
Just one 3/4 cup serving of tasty mango provides:
8% of your daily Vitamin A
8% of your daily vitamin B6
50% of your daily vitamin C
Learn more about how these 3 nutrients in mango help support the immune system.
These 3 micronutrients are not manufactured by the human body and therefore they have to be included in the food and drink you consume. You should be able to get all the vitamin A, Vitamin B6 and Vitamin C you need by eating a varied and balanced diet, including mangos.
To add some mango sunshine and 3 essential nutrients to your springtime menus, try these delicious recipes:
---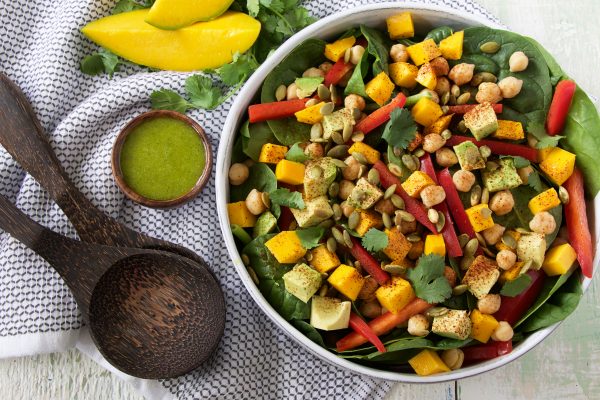 Step into spring with this colorful vegetarian salad. You don't have to sacrifice taste when you're trying to be healthier. Chili powder and mango is always a delicious combination.
---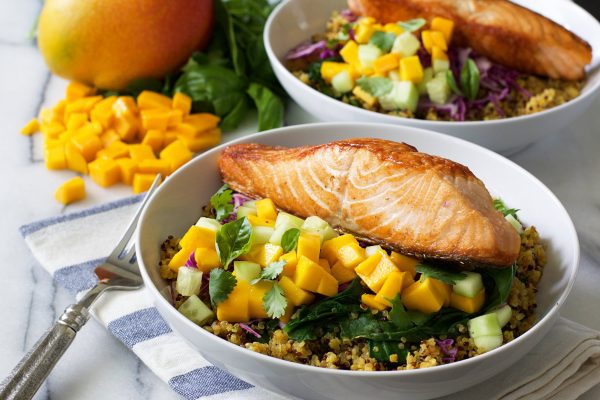 This salmon recipe is light enough to enjoy during spring, but hardy enough to keep you full. With the crunchy cucumbers, tropical mango, and perfectly curried salmon, this dish will leave you with a spring in your step.
---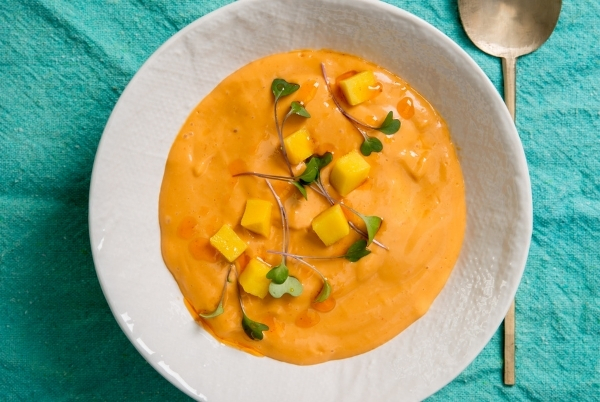 This tropical gazpacho recipe is perfect for meal prep – the soup is served chilled anyway, so you can make it on Sunday night for mango-filled lunches all week long!
---
Happy Spring! Enjoy delicious, nutritious, magical mangos!