Spiced Mango Baked Oats with White Chocolate and Pistachios
PREP TIME10 minutes

COOK TIME20 minutes

TOTAL TIME

SERVINGS2
Recipe submitted by Olivia Crouppen, LivHungry.
Spiced Mango Baked Oats with White Chocolate and Pistachios
Ingredients
1 Small, Ripe Mango (chopped into small chunks)
1/2 Ripe Banana
1/2 cup Oats
1 tsp Ginger
1 tsp Cardamom
2 tsp Cinnamon
1/2 tsp Baking Soda
3 tbsp Maple Syrup, optional for a sweeter variation
1/2 cup Milk, or your choice
1/4 cup White Chocolate Chips
1/4 cup Toasted Pistachios
PREP TIME 10 minutes

COOK TIME20 minutes

TOTAL TIME

SERVINGS2
Recipe submitted by Olivia Crouppen, LivHungry.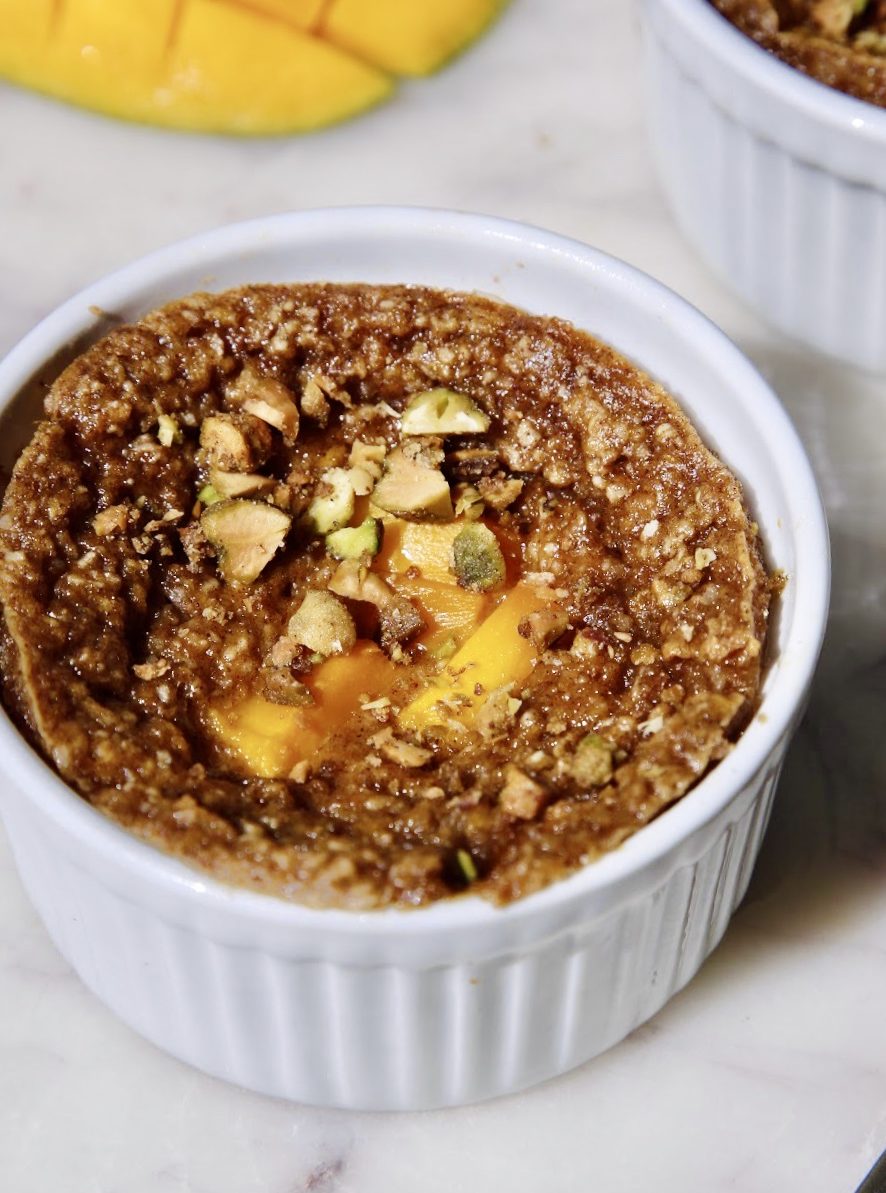 Instructions
Preheat the oven to 350 degrees then set aside about 1/4 of the chopped mango.

In a food processor or blender combine all ingredients except the white chocolate and pistachios and blend quickly into a chunky mixture is formed.

Transfer the oat and mango mixture to 2 ramekins, filling each one about halfway.

Spoon 1 tablespoon each of the mango, white chocolate and the pistachios into the center of the ramekins then top off with the additional oat mixture.

Top with more mango chunks if desired and bake for 20-25 minutes until slightly puffed, golden and firm around the outer edges.

Garnish with more pistachios. Serve and enjoy immediately! *Leftover oats can be covered and stored in the fridge for up to 3 days.