Mango Shrikhand
PREP TIME

COOK TIME

TOTAL TIME

SERVINGS0
Ingredients
16 fl oz Greek Yogurt (2 cups)
12 fl oz Mango Puree (1.5 cup)
6 tbsp Powdered Sugar
1/4 tsp Cardamom
1/8 tsp Saffron
1 fl oz Milk (warm)
1/4 cup Pistachios (chopped)
1/4 cup Mango, diced 1/4"
1/2 tsp Saffron Threads
Mango Puree
PREP TIME

COOK TIME

TOTAL TIME

SERVINGS0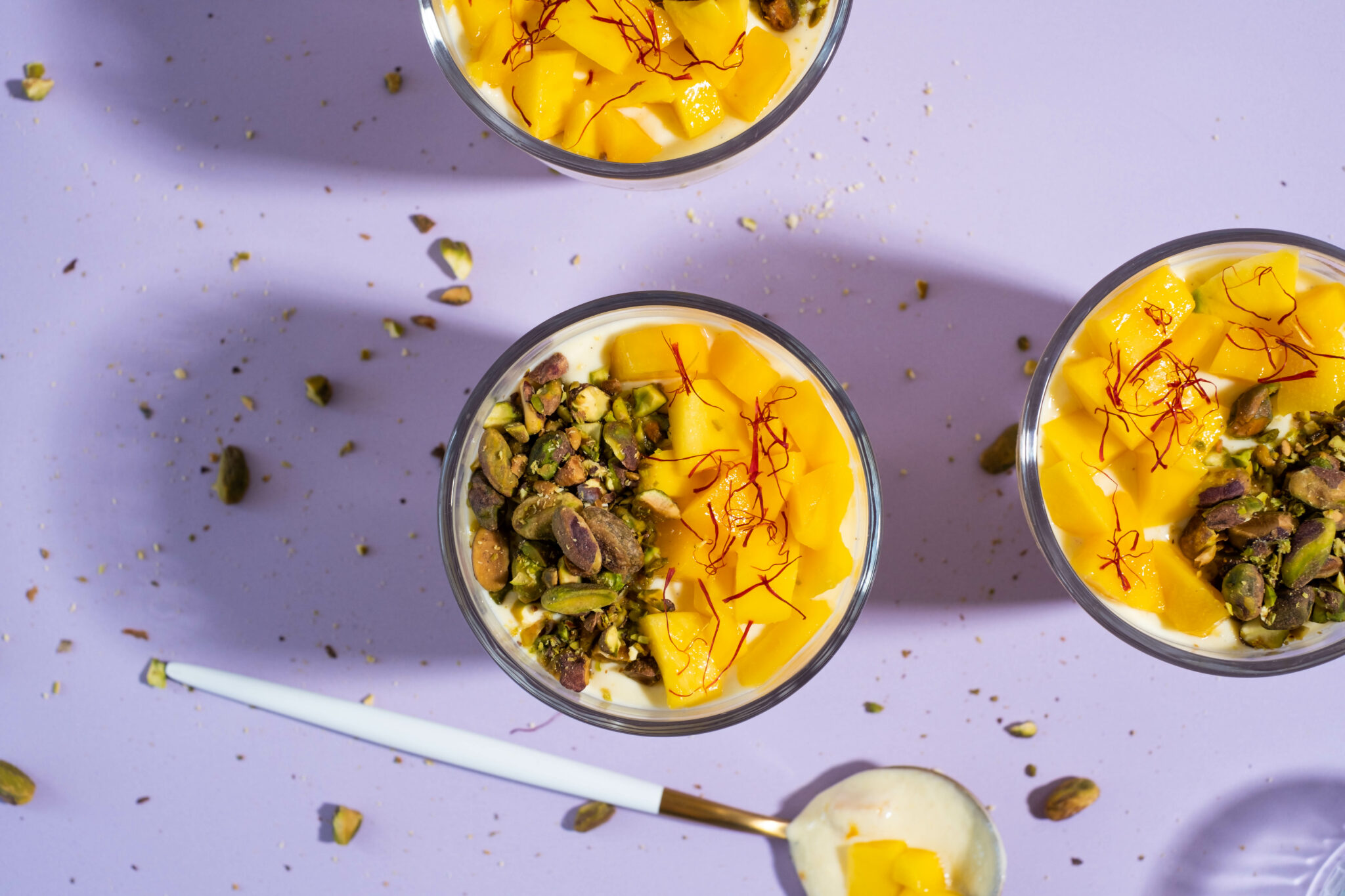 Instructions
Place yogurt, mango puree, sugar, and cardamom into mixing bowl.

In a small container heat milk and once warm place saffron into the milk to steep for 2 minutes. After 2 minutes add the milk mixture to the bowl.

Using blender combine all ingredients until the mixture is smooth.

Place the mixture into glasses or bowls and place in refrigeration for minimum of 2 hours. Overnight is best.

Once the mixture has set, place the pistachios on top of half of the mixture and place the diced mango on the opposite side.Top the mango with saffron and serve.
Mango Pure
Using 2 large mangos, sharp knife, and cutting board cut the cheeks off the mango and remove the skin.

Using a blender, blend the mangos until the mixture is completely smooth.

Once smooth place into storage container and use for up to 5 days.