Mango Shredded Beef Tamales
PREP TIME

COOK TIME

TOTAL TIME

SERVINGS0
Recipe courtesy of Jason Hernandez, Blade & Tine Culinary 
Mango Shredded Beef Tamales
Ingredients
2 lbs Shredded Beef
3 tsp Salt
3 tsp Black Pepper
2 fl oz Olive Oil
3 tbsp Garlic Minced
1 can Chipotle Peppers with Adobo
6 fl oz Beef Broth
2 fl oz Apple Cider Vinegar
12 fl oz Mango Puree
1 tsp Ground Cumin
2 tsp Mexican Oregano
1 tsp Red Pepper Flakes
4 ounces Diced Mango Pieces
3 cup Lard
2 tsp Salt
4 cup Masa
12 ounces Mango, sliced
24 Corn Husks
PREP TIME

COOK TIME

TOTAL TIME

SERVINGS0
Recipe courtesy of Jason Hernandez, Blade & Tine Culinary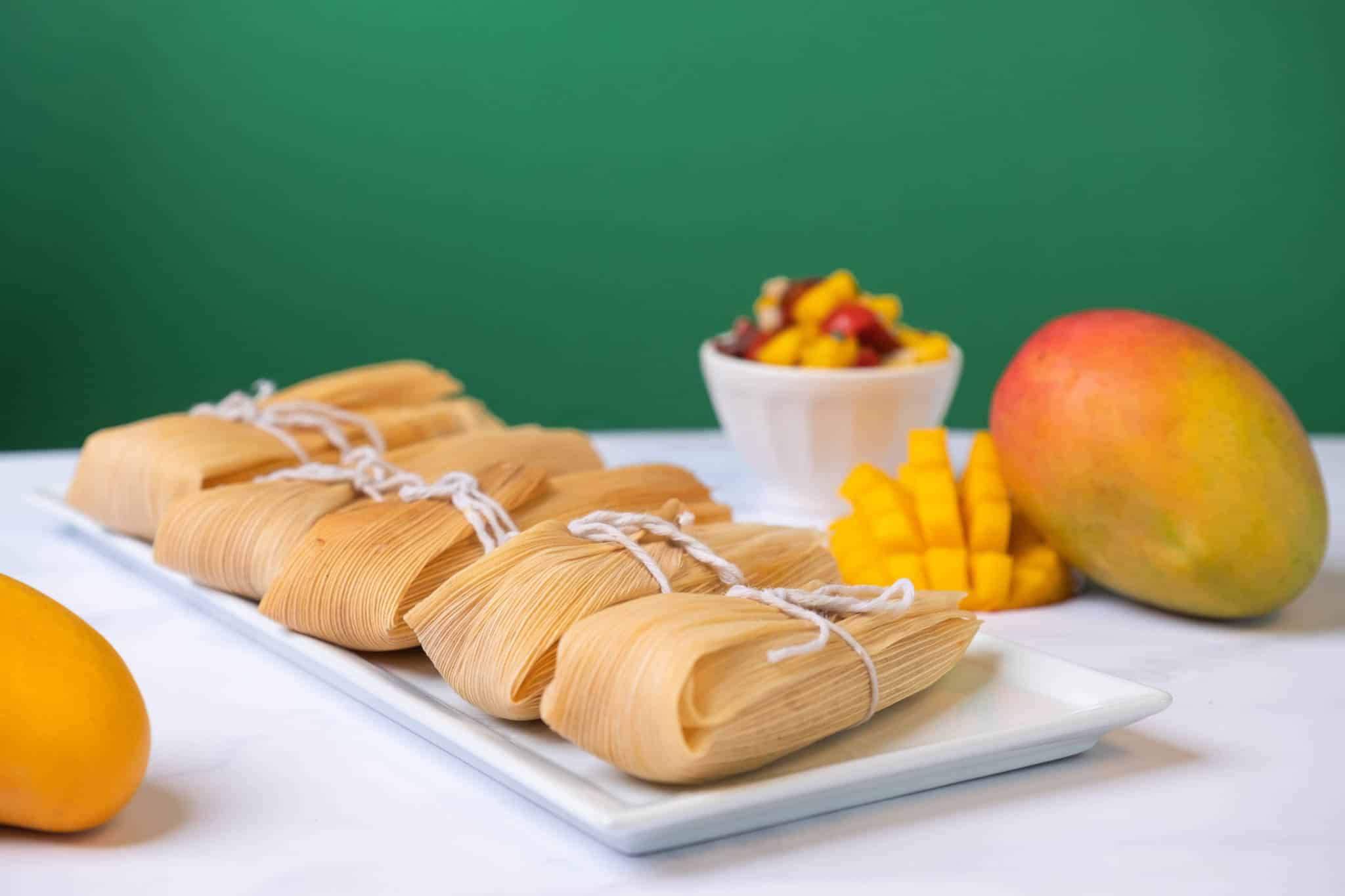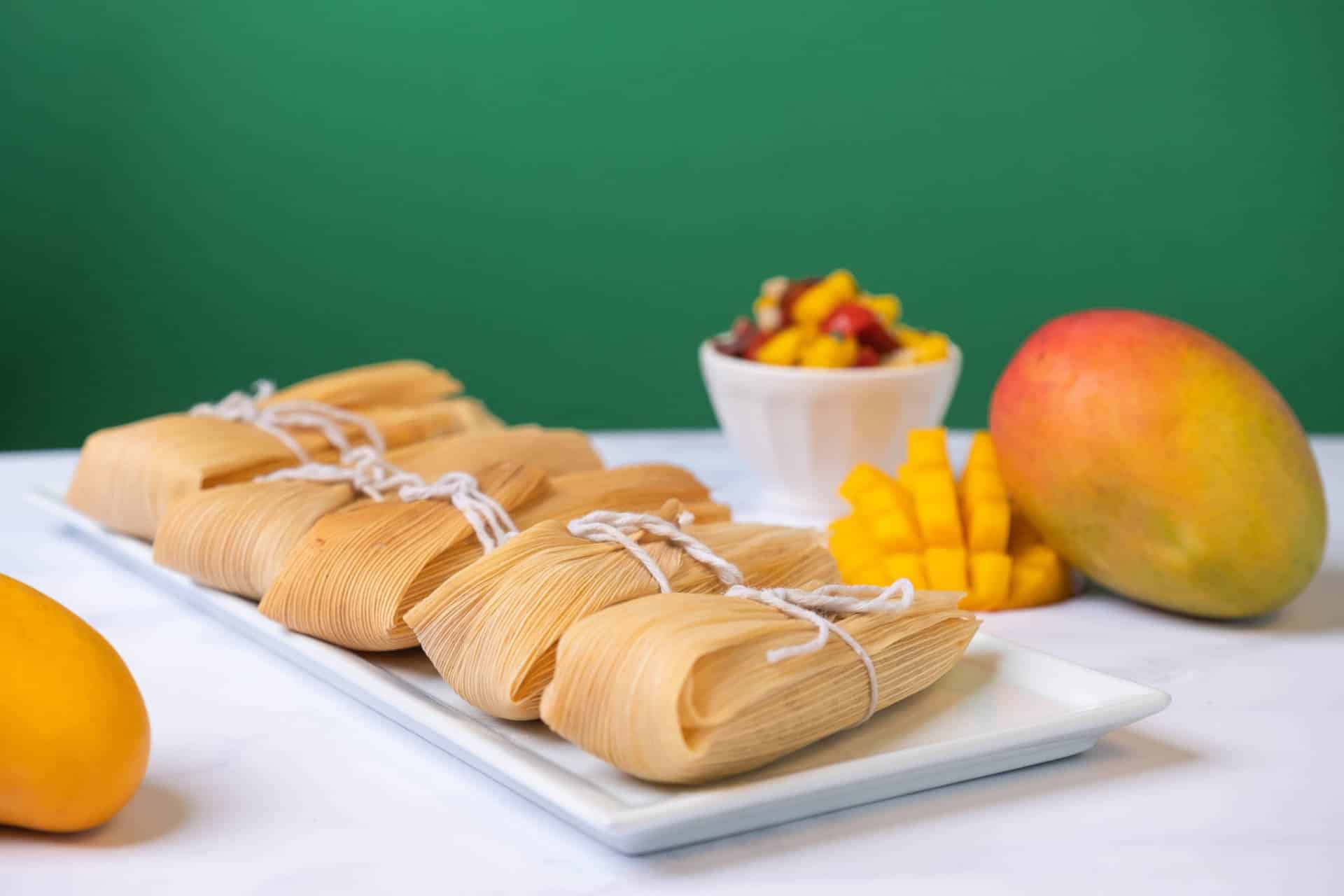 Instructions
Cooking Procedure - Beef
Using a pressure cooker like InstaPot, turn on and turn to saute. While pot is heating up season the beef with salt and pepper. Place the oil in the pot and sear all sides of the meat.

Add in the garlic and chipotle and sear. Deglaze the pot with the beef broth and vinegar. Add in the seasonings, mango, and stir all together.

Place the top on the pot and lock. Set the program to pressure cook full pressure and cook for 40 minutes. Once cooked turn off and let natural release for 15 minutes.

While the meat is cooking place the corn husks in hot water and simmer for 20 minutes. Once tender set aside.

In a large bowl place the masa in a bowl add salt and mix well. Add in the water and fold together, add in the lard and kneed all of the dough. The dough should resemble cookie dough.   

Once meat is completely cooked carefully remove the top and remove the meat from the braising liquid.

Shred the meat and set aside.
For the Tamale Build
Using a tender corn husk, spread the masa mixture 1" from top to bottom of the husk.

Place the meat down the center of the tamale and top with the sliced mango.

Fold together and tie with butcher twine.Continue until all of the mixture is used.

Using a simmering pot of water, place the tamales in the water and simmer for 60 minutes or until the dough is firm.

Place tamales on platter and serve.