Mango Chutney
PREP TIME

COOK TIME

TOTAL TIME

SERVINGS0
Recipe inspiration from Pragna Parekh
Ingredients
1 fl oz Olive Oil
2 tsp Ginger, minced
1 each Red Chili
1 tsp Coriander
1/2 tsp Cumin
1/4 tsp Turmeric
1/4 tsp Cardamom
1/4 tsp Cloves
1/4 tsp Ground Cinnamon
1/4 tsp Salt
5 each Large Mango, peeled and diced 1/4"
2 cup Granulated Sugar
1 cup Apple Cider Vinegar
PREP TIME

COOK TIME

TOTAL TIME

SERVINGS0
Recipe inspiration from Pragna Parekh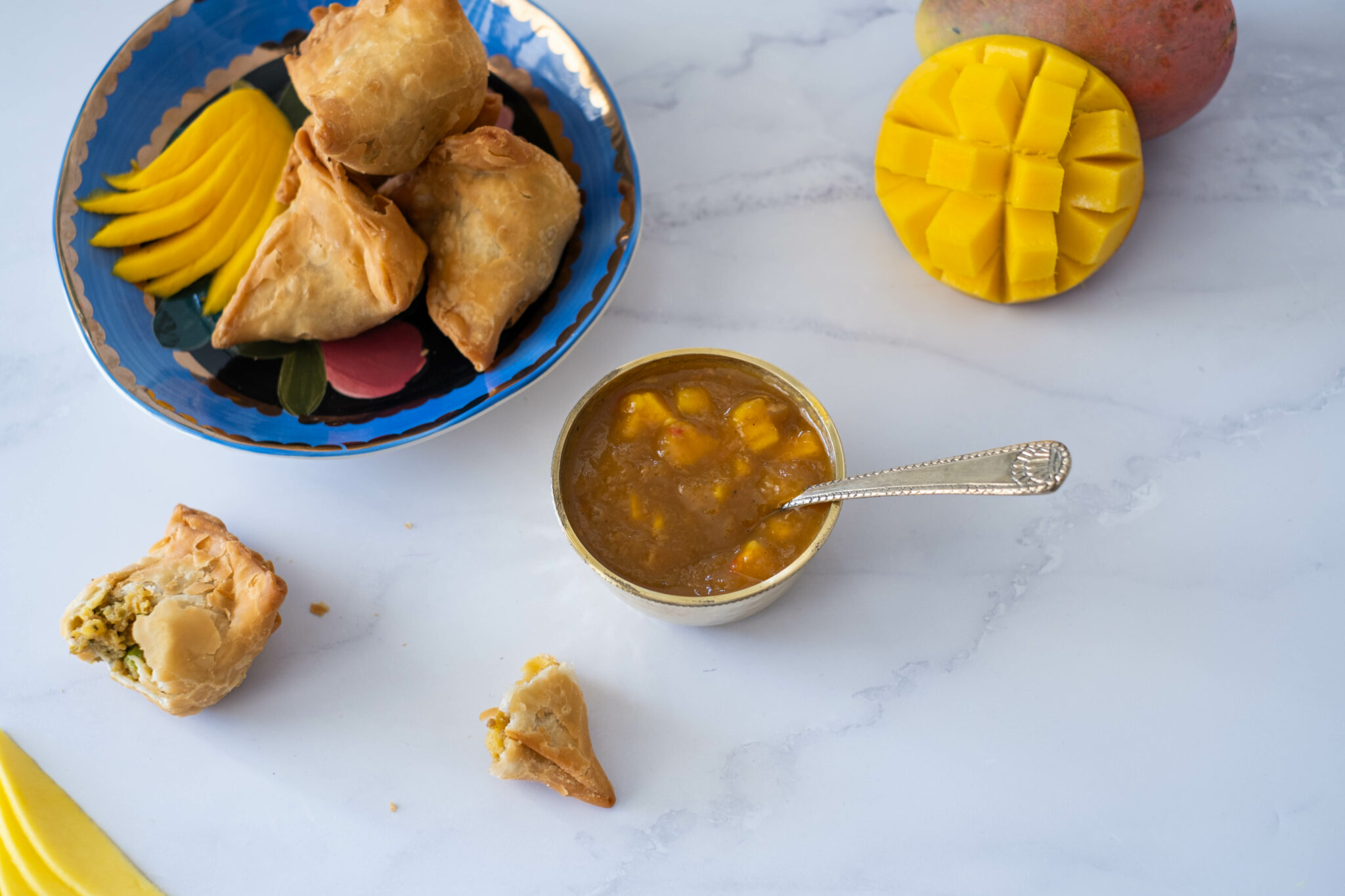 Instructions
Using a large sauté pan, place the oil in the pan on medium heat.

Add the ginger and chilis and sear for 1 minute, add in all the spices, mango, and sugar. Mix together.

Add in the vinegar and bring to a simmer, reduce by half until the mixture has thickened up. About 1 hour.

Once reduced remove from heat and let cool.

To store place in sealable container and hold for up to 2 weeks.