Mango and Tuna Ceviche
PREP TIME

COOK TIME

TOTAL TIME

SERVINGS8
Ingredients
1/2 lb Tuna, diced
6 tbsp Lime Juice, divided
Salt, to taste
1 ea Ripe Mango, peeled and diced
1/2 cup Cucumber, seeded and diced
1/4 cup Red Onion, fine julienne, rinsed
1-2 tsp Jalapenos, minced
1 tbsp Cilantro, chopped
1 tbsp Extra-Virgin Olive Oil
Ground Black Pepper, to taste
Tortilla Chips
Lettuce Cups, optional
Avocado, sliced, optionaal
PREP TIME

COOK TIME

TOTAL TIME

SERVINGS8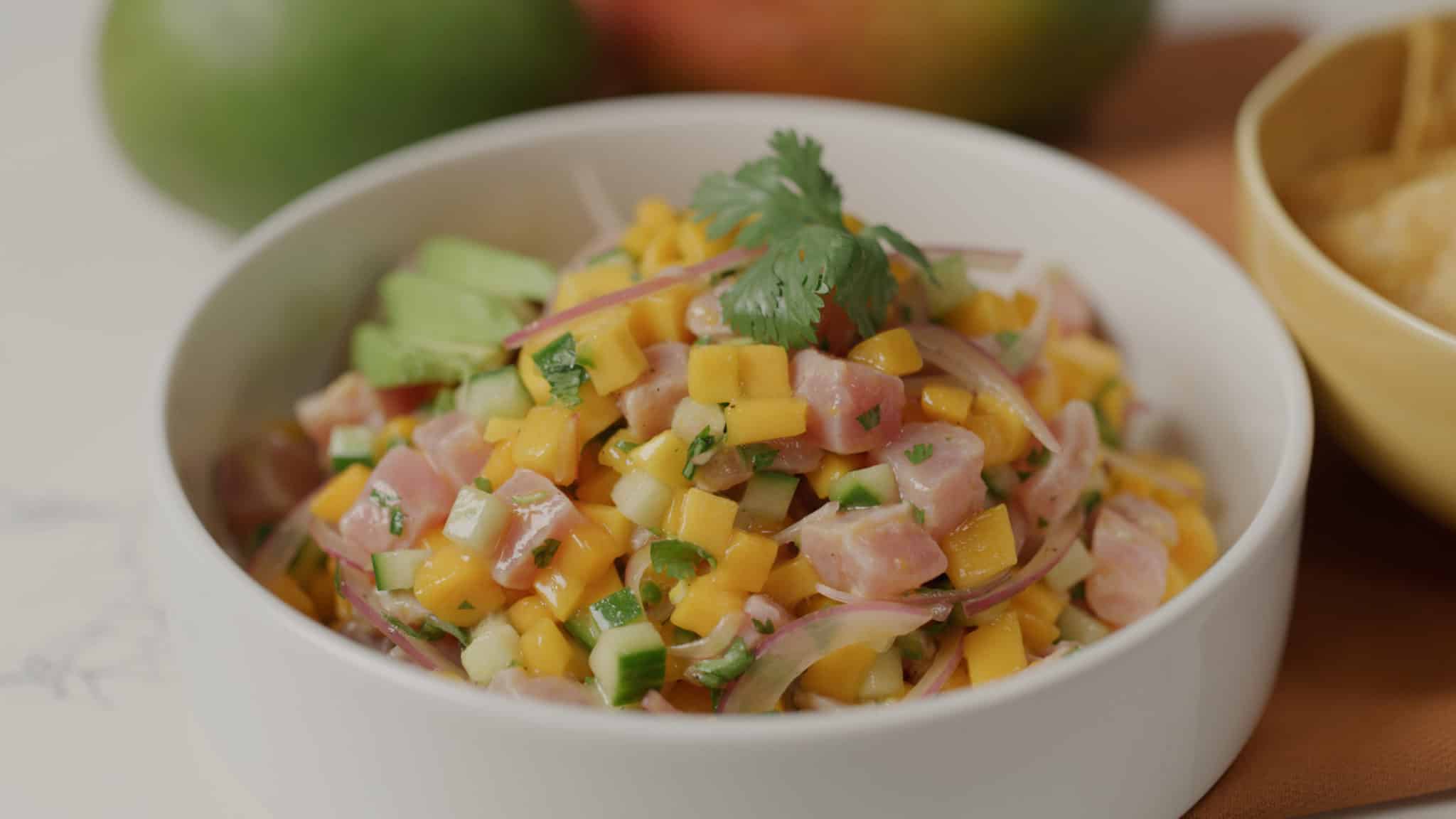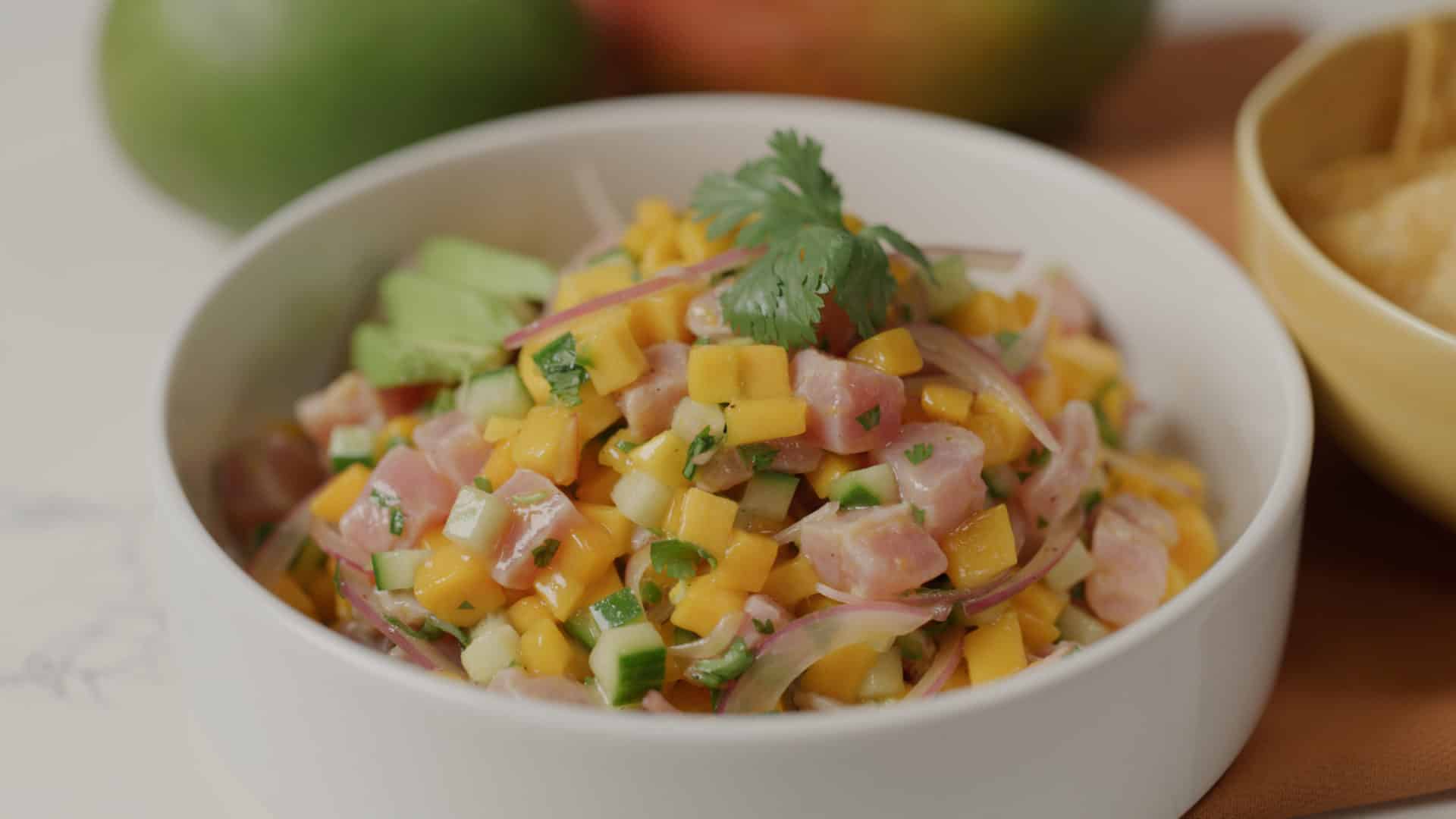 Instructions
Combine the tuna, 2 tablespoons lime juice, and a pinch of salt. Let sit for 1-5 minutes depending on how "cooked" you would like your tuna. Drain the tuna.

Combine the mango, cucumber, red onion, 3 tablespoons lime juice, and jalapeños in a bowl.

Add the tuna and cilantro to the mango mixture and adjust the seasoning with salt and lime juice as needed.

Foldin the extra-virgin olive oil. Do not over mix once the olive oil is added or it will dull the color of the ceviche.

Serve with tortilla chips.

Variation: Serve with lettuce cups or add diced avocado to the mixture.

To serve as a mini tostada, cut all ingredients into ¼" pieces, and serve on top of the crisp mini fried tortilla shell and top with sliced avocado.