Grilling Mangos is Delicious and Easy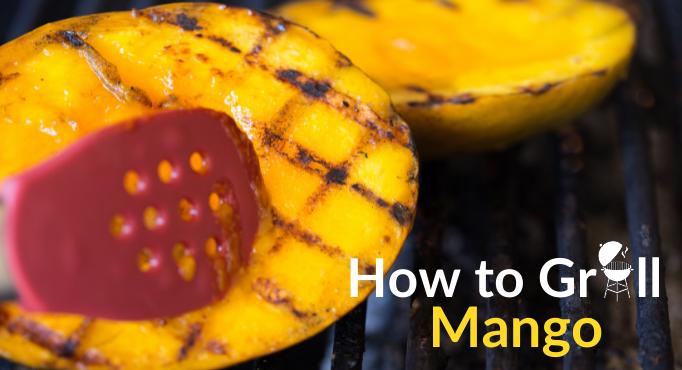 Summertime is grilling time, and mangos make for a great addition to grilling menus. Many have grilled tomatoes or pineapples for years, but what about mangos? The char from the grill perfectly caramelizes the mango to bring out a sweet and tangy flavor that will fit right in with traditional summer cookout menus.
Fill skewers up with fresh mango, zucchini or any other fruits and vegetables and glaze with a homemade teriyaki sauce for a new twist on easy kabobs. Or, grill up mangos to use in a delicious BBQ sauce.
How to Grill Mango
Now that the mango is cut, it's time to fire up the grill. Chef Jason Hernandez offers a quick rundown on how to achieve the perfect char.
Mango cheeks are great for grilling. Start off by peeling the skin off the mango and cutting off the cheeks. Then, season the mango cheeks with whatever seasoning you'd like. This will help build flavor as well as the beautiful char. Utilizing a grill pan or barbecue grill, place the mango cheeks flat side down on a hot grill. Wait a few minutes before flipping to ensure you get the perfect char.
Grilled mango recipes to tryout your new skills!
Grilled mango is a great taste amplifier of sweet and savory dishes and can even be puréed into sauces!