Life's a Picnic When You're Eating Mango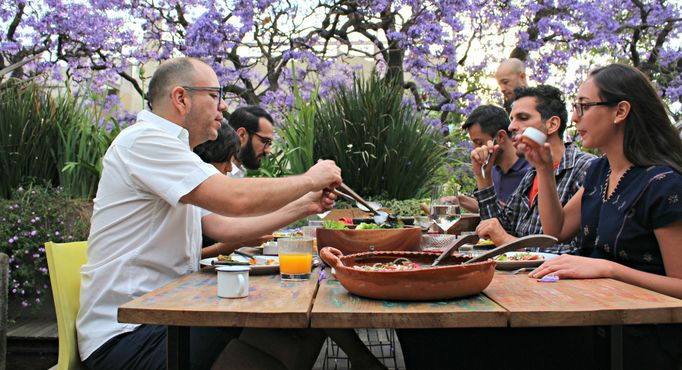 There's just something about a good picnic. You can't go wrong with packing up your lunch and taking it outside to enjoy nature. Unless your weather is especially poor (rain, rain, go away!), today is a great day to break out the basket and get outside, because it's International Picnic Day! People all over the world are picnicking, so we thought we'd show you our perfect picnic lunch.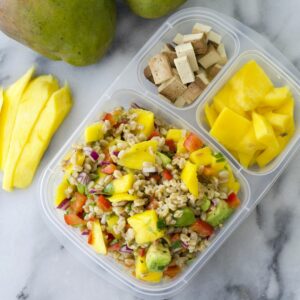 This vegetarian beauty is easy, filling and great for making ahead of time. Cook your farro the night before to make lunch-making simple, and combine with your mango, red onion, red peppers and avocado for fresh and light salad on the go.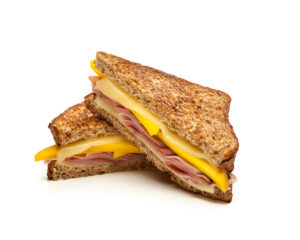 It may sound crazy, but hear us out. Everyone knows that apples and cheese pair wonderfully together, so it's time to give mango a shot. Grill up this childhood favorite and wrap in tin foil to help keep it warm before enjoying it while lounging on your picnic blanket.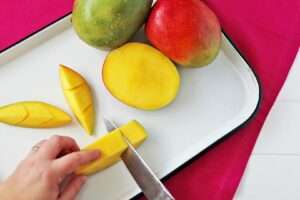 A recipe can't get easier than this. One ingredient. One step. Ready to go. Mango spears making eating a mango a less messy experience, and make the superfruit easily portable. Cut your mango cheeks away from the seed, and then cut those halves into three spears. From there, score those slices, put them into a sandwich bag and you're done!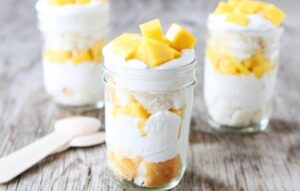 These tropical babies were made to be served in a jar. Combine store-bought angel food cake (or you could make your own if you're feeling ambitious) with Greek yogurt, honey and mango for a tasty dessert that isn't completely bad for you.