Beat the Summer Heat with Cool Mango Treats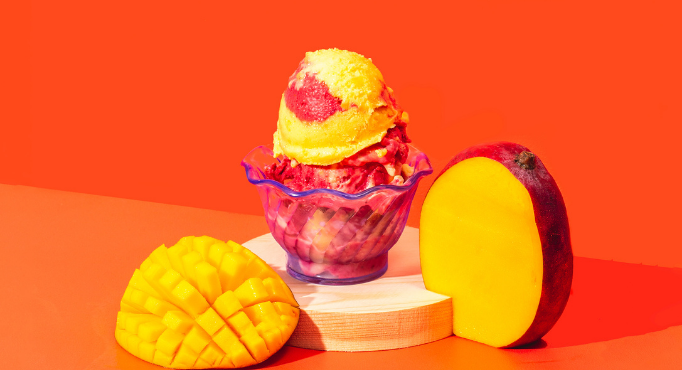 When the summer heat hits hard that's where frozen mango desserts come in handy. We've rounded up several desserts from sherbet to popsicles to help you beat the heat!
Grilled Mango with Balsamic Caramel and Vanilla Ice Cream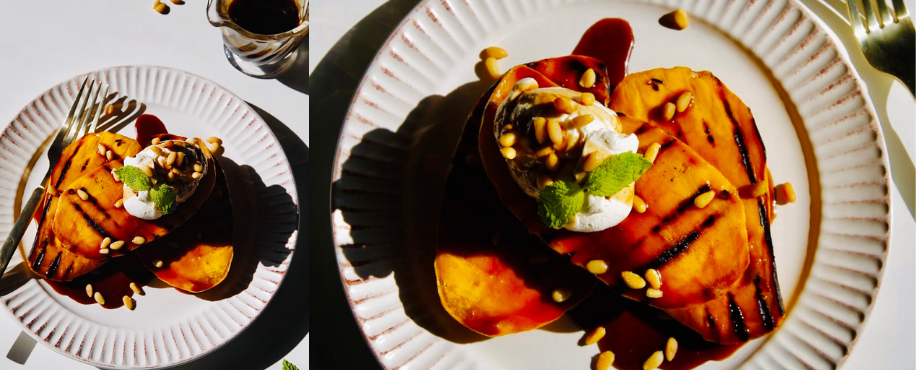 If you haven't already tried grilled mango, maybe adding ice cream will entice you! When placed on the grill, the sugars in mango caramelizes adding a delicious depth to the flavor. A scoop of ice cream and warm balsamic caramel glaze drizzled on top is just a bonus!
Mango and Raspberry Sour Cream Sherbet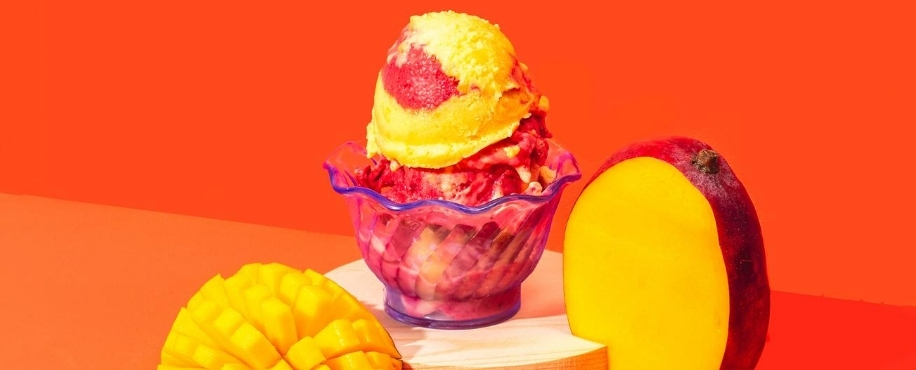 Fresh juicy mangos, raspberries, light sour cream, and little sugar goes into a food processor and the rest is taken care of by your freezer. What's so great about this no-fuss recipe is that it doesn't require churning, and the sour cream really helps boost the fat content to keep the texture smooth and satisfying to the tastebuds.
These colorful and easy to create slushies are the perfect cool down the entire family can enjoy. A festive beverage that's fun to customize with your favorite toppings of choice!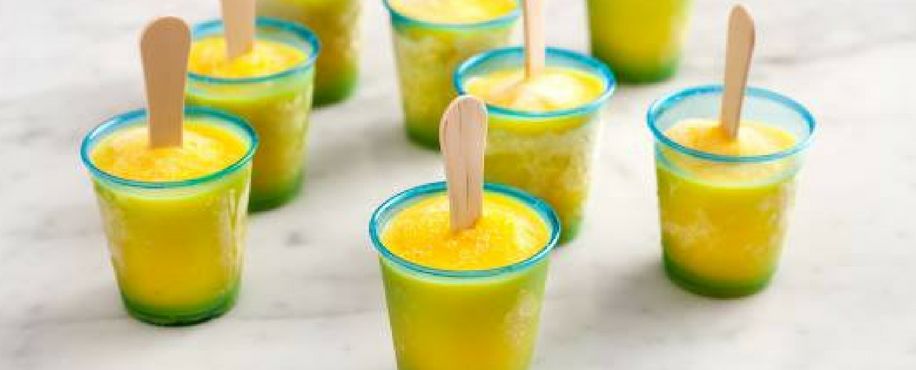 These pops are super simple with just mango, lime juice and a splash of coconut milk. Yummy!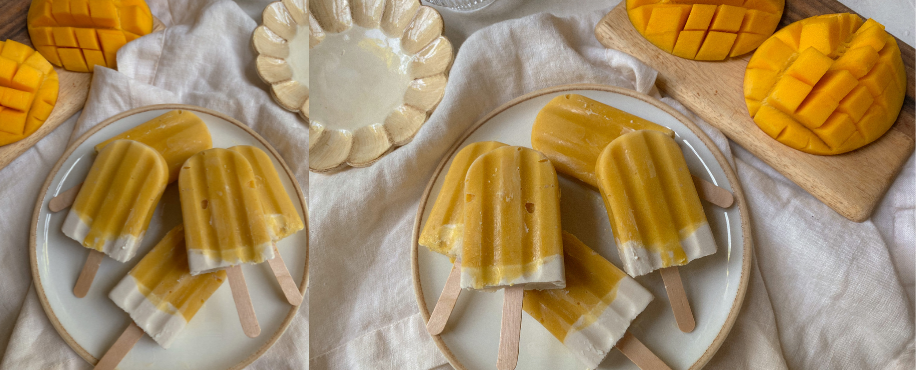 If you have an active sweet tooth these refreshingly easy creamsicles with no dairy added will be your new summer obsession.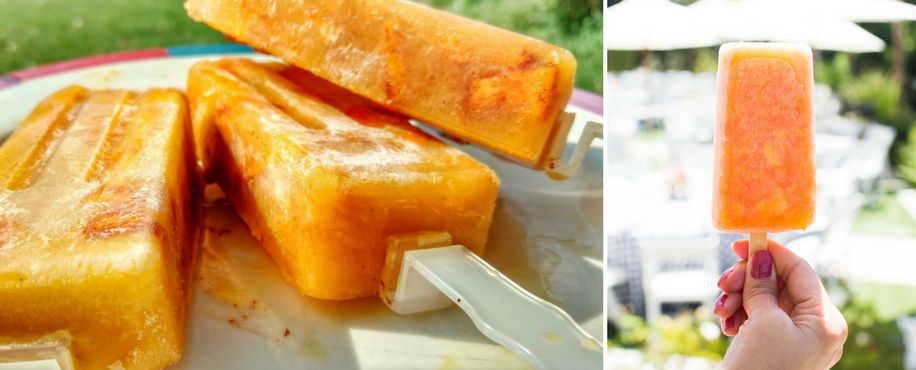 These Mexican ice pops are bright, fruity with a slight spicy kickback from the ancho chili powder.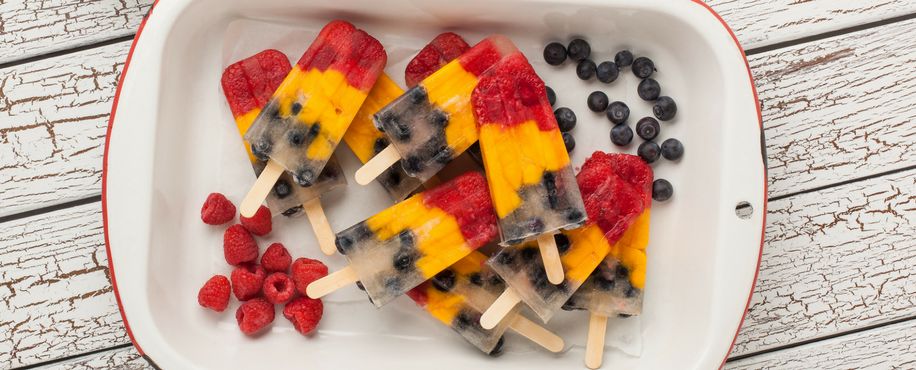 Mangos mixed with berries is one of the best summer combos!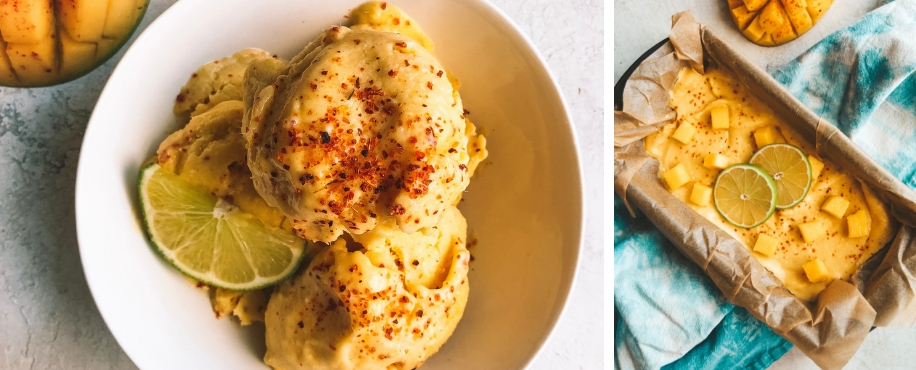 The perfect balance of fire and ice blend together in this cool scoop making it a must-try treat.
If you need more cool down options, check out these family-friendly drinks!